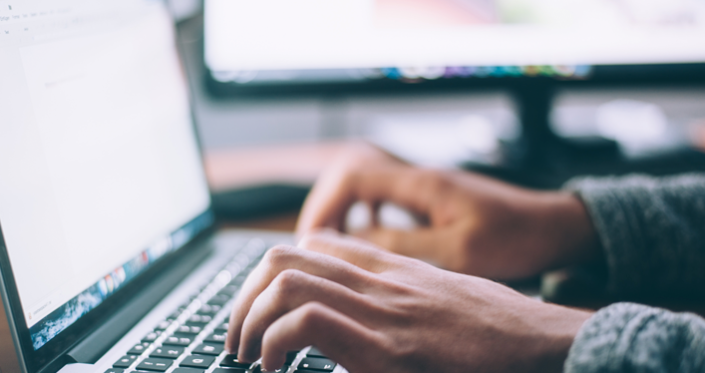 Managed IT Services With a Federal Agency's Ticketing System
Many organizations today are receiving the benefits of managed IT services. A managed services contractor offers the benefits of the experienced staff and mature operations practices which are core capabilities of the managed service provider. It can be difficult for a non-IT organization to establish this expertise – and keep up to date – as technology and best practices evolve over time.
Through managed IT services, the customer can concentrate on their core mission while benefitting from formal service level agreements to promote consistent operations in support of their missions and user communities. Efficient execution is handled by the experts while in-house management can concentrate on adding value within their own organization. In addition, managed IT services often deliver a reduced total cost of IT operations.
Managed IT Services can include these functions, among others:
Help Desk

System Operations

On-Site Support/Smart Hands

Network and Systems Engineering

Deployment Services

Customer Satisfaction Measures
Continuity of Operations

Repairs and Replacements

Technology Refreshment

Cybersecurity / Accreditation / Patch Management

Incident Response
The customer keeps control of their operations through contractual commitments, with objective measurement of results. Knowledge retention may be greater with managed services than with in-house staff – by establishing knowledge transfer formally in the scope of work. A planned and structured knowledge transfer represents a significant improvement over the informal person-to-person handoff that is common with in-house IT operations.
Vision has provided these managed IT services for federal government and commercial customers, continuously since 2008.
Case Study: Federal Government Information Technology Operations
This division of a federal agency has IT users in more than a dozen offices across the country. After a careful analysis of the existing workloads, Vision merged the engineering services and operations support staffs, which promoted load-sharing and improved teamwork and lead to improved service for the user community. Over time, Vision instituted both ITIL lines of service and Continual Service Improvement. These merged operations, combined with our consistent and disciplined measurement of performance and regular self-reporting to the customer, enabled us to reduce total contractor staff while customer satisfaction ratings rose from average to outstanding.
Challenge: Ticketing System
An IT service desk of any size operates with a service ticketing system, provided by software suites such as Autotask, ServiceNow, or Remedy. The ticketing system records each service request, its assignment to a staff member for handling, and tracks the actions taken to satisfy the requestor's needs.
Some customers already have a ticketing system in place and want their IT work recorded there. Vision has two methods to support operations under a customer's ticketing system:
Vision can work in the customer's ticketing system, entering tickets and tracking work directly. This gives the customer the greatest degree of control and access to work records. 

Vision can set up a gateway between Vision's ticketing system and the customer's ticketing system. This integration allows the two ticketing systems to communicate service information between systems without manual re-entry. The automation keeps the data in the two systems logically consistent.
See how Vision can help with Managed IT Services. Contact us for more information.