Future proof, full proof and failure proof Paging and PA systems
Whatever your need, our paging solutions cover the full spectrum of paging and public address systems, from the simplest overhead paging applications to the most advanced paging and voice evacuation systems, spanning multiple zones and structures.
Ready to Get Started?
Our distributed networked approach to paging systems provides unprecedented flexibility, scalability, intelligibility, and reliability.
Plus, thanks to a decentralized network architecture, our solutions eliminate the potential for a single point of system failure, which means that if one part of the system fails, the rest will continue to operate without interruption.
Our technicians work to ensure a future-proof solution, using only products designed to meet the exacting specifications and requirements demanded of professional-grade, multipurpose paging systems.  
Where compliance is required, our products are EN 54-16 certified.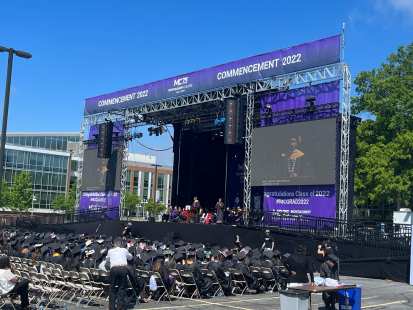 Our Paging and PA Systems are great for:
Hospitals
Schools
Offices
Manufacturers
Mass transportation hubs
Warehouses
Event spaces
...and more!
Reach people across your facility and make your voice heard. Rest assured that your messaging will keep everyone informed and safe, no matter the space. 
Check Out Some Of Our Solutions In Action