Information Transport on the Fast Track
Cabling is one of the most important aspects of network design, yet it's frequently an afterthought for many network architects and administrators. Improperly installed cabling can cripple network performance, create maintenance headaches, and lead to hidden costs. Designing a cabling system that just complies with today's standards can result in an infrastructure that may be obsolete in two or three years. Vision Technologies' Integrated Technology Design™ methodology uniquely enables us to design and build a cabling infrastructure that reliably delivers today's required capabilities and allows for growth in the future.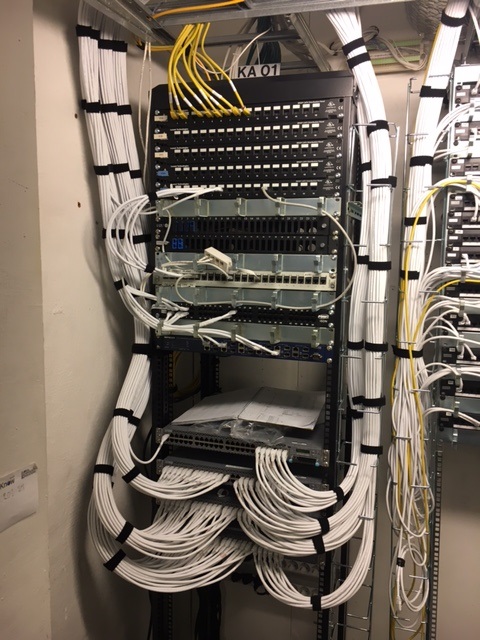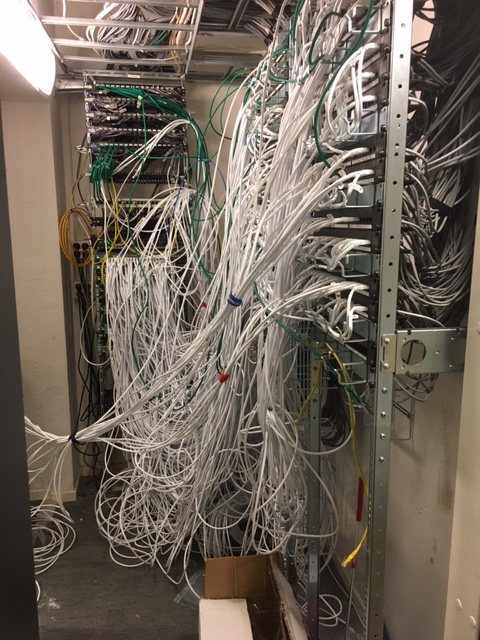 Vision's full-service structured cabling division specializes in providing commercial and industrial information transport systems, with BICSI RCDD design personnel and BICSI certified installation staff. 
Our depth of experience with technology and project management allows us to provide the highest levels of service and quality.
As a member of the BICSI Corporate Connections Program, Vision maintains a staff of RCDDs, BICSI-certified TPMAs, as well as BICSI-certified technicians and installers. 
Our Products and Services
Our cabling division offers a comprehensive range of products and services, available on a nationwide basis. 
From design to installation, testing and documentation, our engineers can provide
the services you need for a successful installation. 
Our capabilities include voice/data/video cabling systems transmitting up to 10G to the desktop, Passive Optical Networking, data center infrastructure services and low voltage LED lighting that include detailed engineering to complete installation build. 
A lesson in reputation and reliable service.

Vision Technologies was the highest bidder, but based upon my experience with you and your firm, client agreed with my recommendation to engage Vision Technologies.

Lowest bidder was 34% lower than your initial bid – and the other two were within only $9K of your number (theirs being lower).

Andrew J., Managing Director
JLL
Training and Certification
To keep pace with the rapidly changing digital landscape, all Vision personnel receive mandatory continuing education through classes and seminars. Vision is also a BICSI Authorized Training Facility with a certified instructor and classroom located at its national headquarters.
Certifications from major manufacturers enable us to provide cable plant installations warrantied for up to 25 years. Not only are parts and labor covered, but the manufacturers warrant the ability of our installation to support your applications.