Technology as a Service (TaaS)
Ready to Get Started? Schedule a Consult:
Technology enables organizations to work more efficiently, maximize productivity, and ultimately accomplish their missions, but when you own the technology, you own the risk if something goes wrong or it no longer fits your business model. Technology as a Service (TaaS) allows organizations to focus on their missions instead of worrying about the technology underlying work environments or the risk of being handcuffed to outdated obsolete technology. Think about TaaS as a bit like driving a car, with gasoline, oil, and servicing, and an upgraded model every couple of years! It's one simple, flexible subscription for all your technology needs.
Subscription-Based Model
Vision offers an innovative way to pay for your technology solutions. TaaS is a subscription agreement with low monthly payments that encompasses the design, build, and support of your technology solution. This model provides your organization with the ability to take advantage of the latest technology bundled with world class support while avoiding the traditional large up-front capital investment and protecting your solution from obsolescence.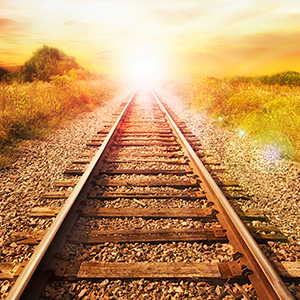 Technology Refresh Assurance Commitment (TRAC)
Keep your organization on track with our Technology Refresh Assurance Commitment (TRAC). TRAC protects your solution from obsolescence allowing you to keep up with the rapid evolution of technology. At any point during your subscription, you have the option to refresh or replace your solution so that you can rest easy knowing that you have a future-proof subscription and that you are in good hands so that you can focus on your mission.
Bundled Support Services
Our subscription agreement includes your warranties and Managed Services Center (MSC) support contracts over the contract term all in one monthly payment. Lock in the cost of warranties, maintenance and support at today's labor rates for the duration of your contract term.
No Budget? No Problem
Take advantage of our subscription-based model to avoid large upfront capital expenditures. Convert your traditional technology capital expenses (CapEx) to operating expenses (OpEx) with a predictable low monthly fee. Alleviate budget pressures, free up working capital and invest in revenue generating assets. We also suggest that you consult with your financial advisors to find out how an operating expense can benefit your specific operation.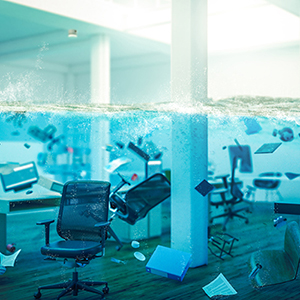 Uncontrollable Event Protection
Protect your equipment from unforeseen damage or loss arising from unexpected natural disasters or events. Should your equipment be damaged under such circumstances, we provide protection to help you cover your out of pocket costs arising from the unusual incident. See terms for details.
You Choose at Renewal
Technology changes rapidly, and we offer you the choice to refresh your solution before the end of your contract term with our Technology Refresh Assurance Commitment (TRAC), renew your contract with flexible terms or return the equipment. You decide what's best for you. See terms for details.
Technology Solutions
There is a rapid advancement of technology as organizations derive value from improved decision making, new competitive advantages, improved profitability, innovative ways to communicate and collaborate, and enhanced safety and security. The rapid advancement also stems from constantly evolving threats in the physical and cybersecurity spaces. It is critically important that organizations stay ahead of these threats and can leverage the latest solutions to advance their missions. Vision's TaaS offering is designed for this purpose and extends to a wide variety of solutions, including but not limited to:
Screening, Protection, & Tracing (SPT) Solutions
Touchless Visual Communication & Collaboration (TVCC)
Audio-Visual Solutions
Integrated Security Systems
Wireless Solutions
Network Infrastructure
IoT & Intelligent Building Solutions
Need help finding your solution? Please fill out our contact form or call us at 866.361.1993 to schedule a call with an expert.