Delivering Quality Care and Efficiently Enhancing the Patient Experience
Vision has an impressive track record of providing IT solutions for healthcare organizations such as Kaiser Permanente, Mercy Health Services, CareFirst, Johns Hopkins Medicine, and University of Maryland Medical System. Deployments include Wireless (DAS and 802.11xx) Networks, Audio Visual, and Security and Cabling services in a variety of healthcare environments such as hospitals, medical centers, nursing homes, or retirement communities.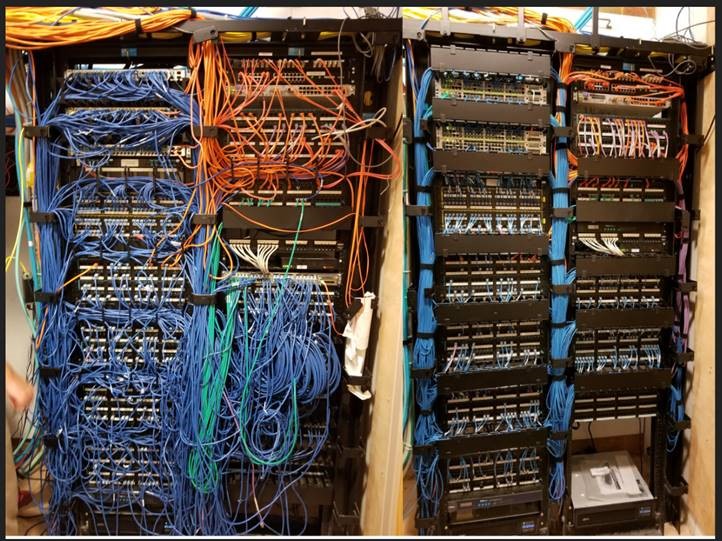 Our expert in-house engineers and technicians have a solid understanding of HIPAA requirements, meaning we are sensitive to the importance of health information privacy and are committed to protecting your organization and your patients. 
This expertise extends to meeting the processes and requirements as set out by the Center for Disease Control, the goal being to reduce or eliminate the risk of patient infection created during construction or construction-related activities, including gowning, gloving, and tenting in patient areas and laboratories. 
Further, by leveraging our proprietary Integrated Technologies Design™ (ITD™) methodology and working as a team, not only will we design, install, and maintain your systems and provide support throughout the entire project lifecycle, but we will accelerate your project, saving you time and money.
Our customized, integrated and scalable solutions will enable you to achieve your business and operational objectives without disruption to your patients. Our capabilities include:
Cleanroom and Ventilation Requirements
Dust Control with HEPA Filtration Tents
Infection Control
Noise Reduction
Coordination with IT and Nursing Staff
Implementation of Risk Reduction
Minimizing Downtime and Disturbances
Fire Safety 
Access / Badges / Security 
Patient Privacy 
Ceiling Permits 
Operating Room Attire 
Hazardous Waste Cleanup
IoT Real Time Location Services
IoT Wayfinding Services