Passive optical LANs are dramatically faster, more efficient, sustainable, cost effective, scalable and adaptable to future requirements than traditional copper-based infrastructure. Optical LANs eliminate the distance constraints, power requirements and heat dispersion issues of copper. They deliver increased network security, performance and operational efficiency. There is no doubt: This is the future of networks.
Ready to Get Started?
A passive optical network does not include electrically powered switching equipment; instead, it uses optical splitters to separate and collect optical signals as they move through the network. Powered equipment is required only at the source and receiving ends of the signal. Passive optical networks, or PON, have their special advantages. They're efficient, in that each fiber optic strand can serve up to 64 users. PON has a low building cost relative to active optical networks, along with lower maintenance costs. Because there are few moving or electrical parts, there's simply less that can go wrong in a PON.
Passive Optical Networks vs. Legacy Technologies
PON delivers several additional advantages over legacy copper LAN technologies:
Simple - Simpler than copper, fiber's ability to converge multiple services into one medium makes Optical LANs dramatically simpler to house and maintain.
Secure - Far less susceptible to intrusion than copper, Optical LANs are immune to electromagnetic, radio frequency and electromagnetic pulse interference.
Scalable - Optical LANs' endpoint capacity surpasses copper by a factor of four. Superior density and reach, and lower installation costs, mean maximum scalability.
Stable – Optical LANs typically deliver carrier-class 99.999% availability. Bandwidth supports migration to 'nextgen' technologies without requiring replacement.
Smart – Lower network costs via less electronics and cabling, no telecom closets and lower power usage. Plus, get carrier grade reliability and black-ops-level security.
Fiber-to-the-Room PON Solution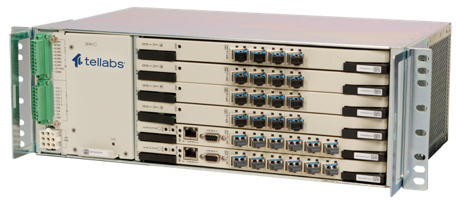 Unlimited Bandwidth Potential
Simplifies Network Operations
Frees Up Valuable Network Space
Eliminates Telco Closets
Scalable and Future Proof
Green, Energy Efficient
Reduces OpEx, CapEx and TCO
If you happen to be in DC I can offer you a tour of our space to show you our PON in action. We've been thrilled with it. It works very well, helps with our LEED platinum building status, and provides comprehensive management tools that we did not have previously. The installation and support that visiontech provided has been top notch as well. 

CIO for CSIS