Full control at your fingertips
Are you plagued with too many complex steps just to find the right room setting over and over again?
Vision's automation and control solutions for commercial buildings and mission critical command centers gives you full control with ease.
Ready to Get Started?
Every room feels like center stage with Vision's multi-room audio and video solutions. Integrated technologies with easy-to-use controls give you the power to deliver rich sound and vivid images to any environment with unparalleled digital quality, whenever and wherever you need it.
One touch is all it takes to set up a flawless presentation environment. With solutions to instantly adjust lighting, shades, media settings and more, your meeting will be ready to captivate the audience of any conference room, classroom, or auditorium. When it comes to meetings, Vision makes it simple.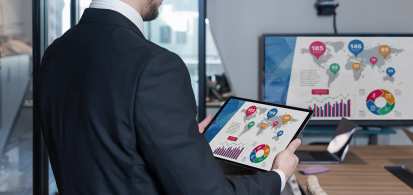 Platform Integration 
Our solutions let you control entire environments with the push of a button, including integrating diverse systems such as:
AV
Lighting
Shading
IT
Security
Building Management Systems
HVAC
and more
All to provide greater comfort, convenience, and above all, security. 
Integration is critical. All our products are designed and built to work together as a complete system, enabling you to monitor, manage, and control everything from one platform.