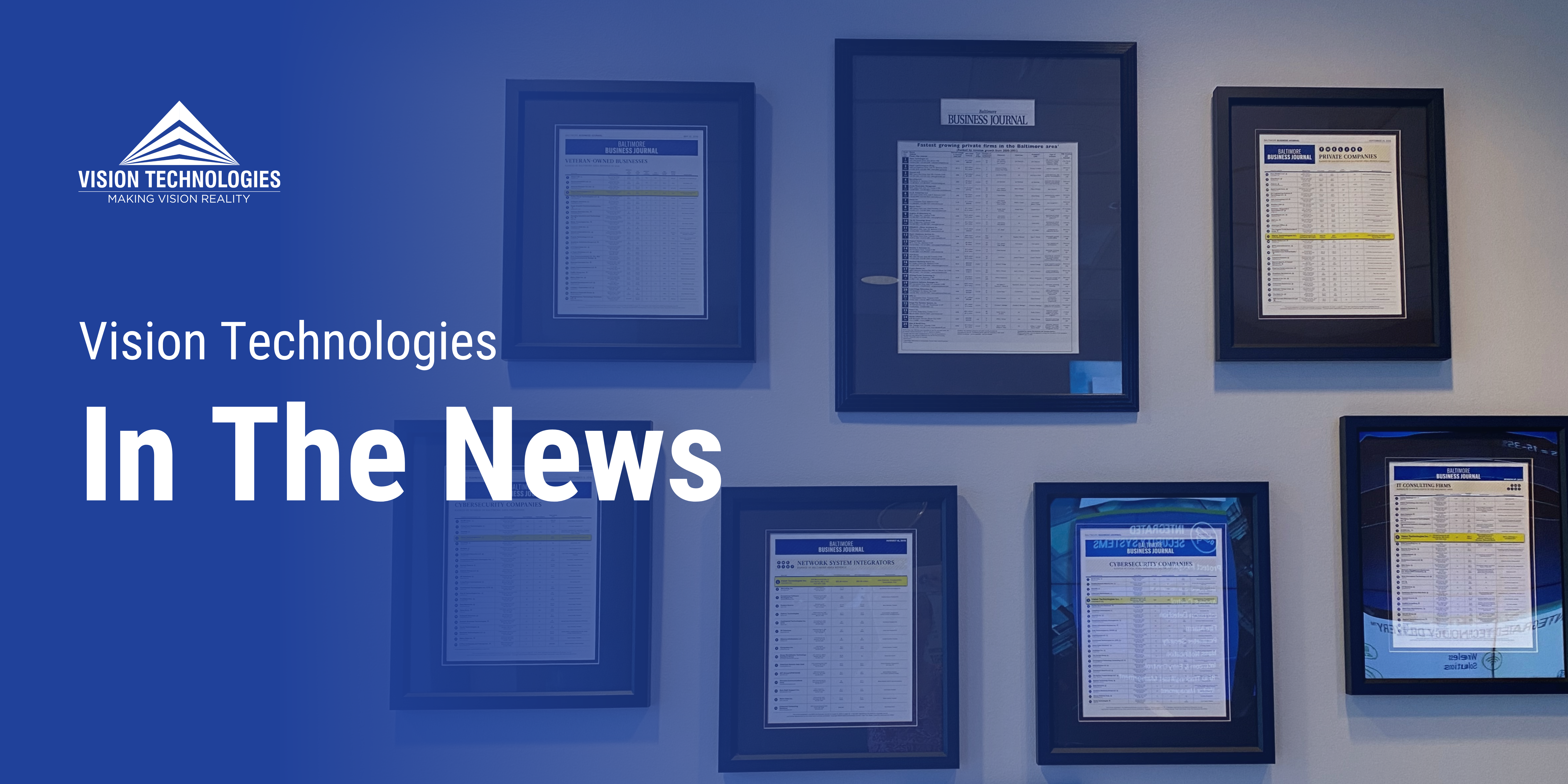 The Baltimore Business Journal has ranked Vision Technologies (Vision) as a top company in two recent awards. Vision was recognized as the second largest managed IT firm in Greater Baltimore, a ranking determined by the number of Baltimore-area employees. The company was also spotlighted in the inaugural Middle Market Leaders awards.
"We're pleased to announce our inaugural Middle Market Leaders," said BBJ Publisher Rhonda Pringle in the recent article announcing the awardees. "These companies are fueling the economic growth of Greater Baltimore and speak to the strength of our region."
The Middle Market Leaders award recognizes 30 private and public companies with $25 million to $1 billion in revenue that saw measurable growth from 2018 to 2020.
"We are committed to growth in our region and beyond," stated Vision Technologies President Kevin Nolan. "That means growth in revenue and growth in teammates. The digital workplace transformation is driving organizations' need for technology modernization projects. Our focus on the customer experience and quality workmanship allow us to deliver success across the board. We thank the Baltimore Business Journal for recognizing Vision's growth."
Find the full list of awardees: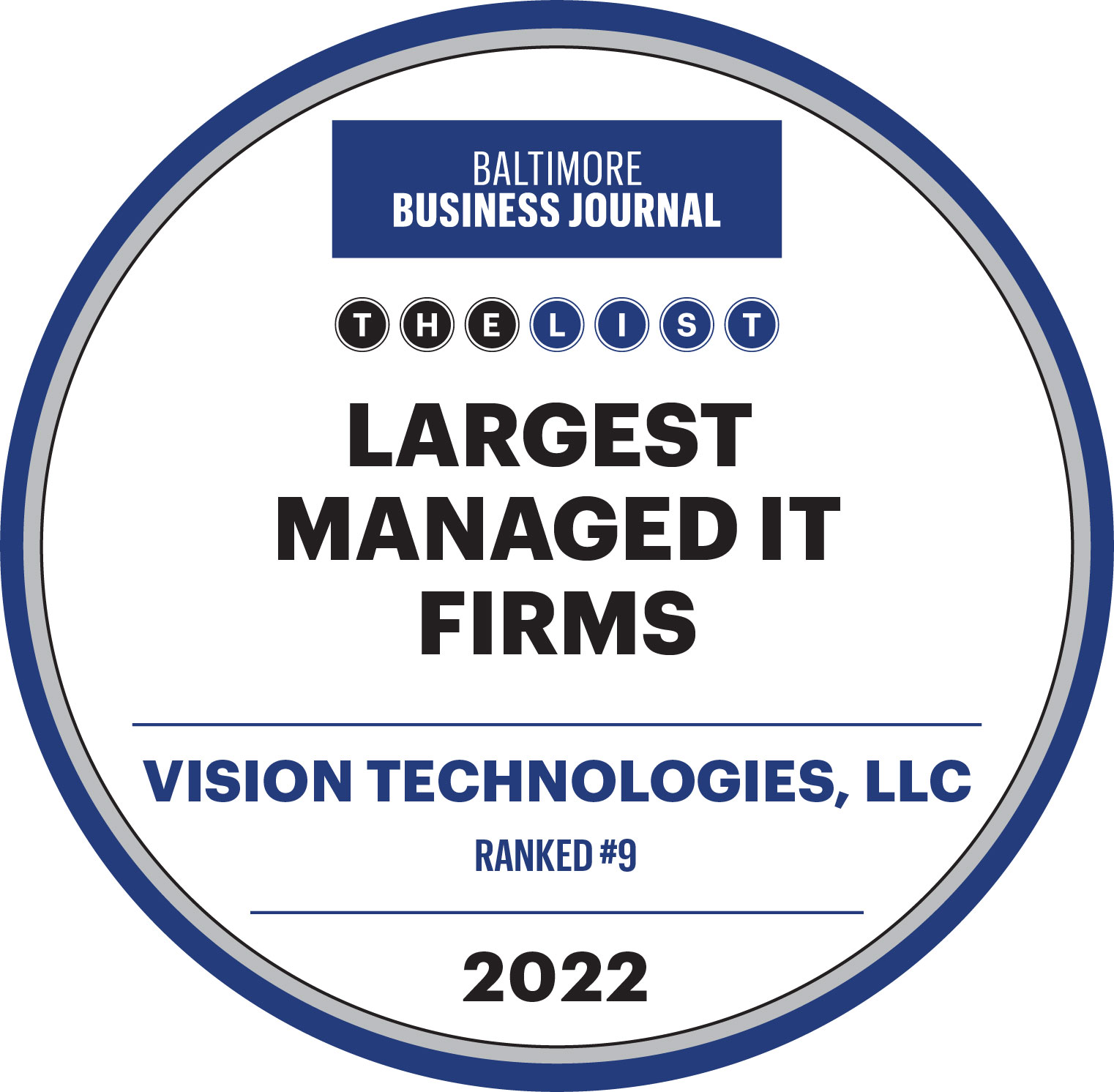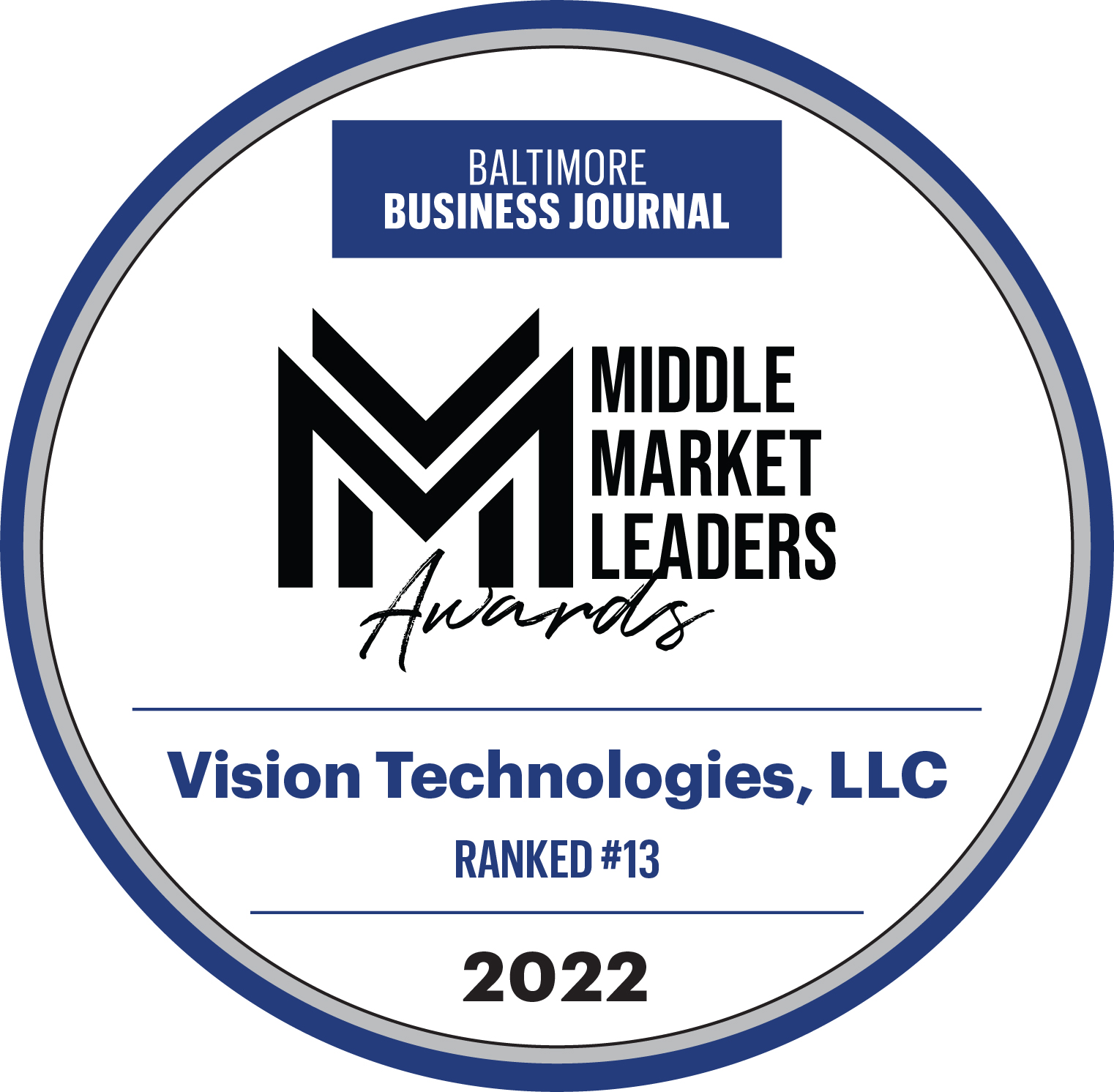 Professional Services