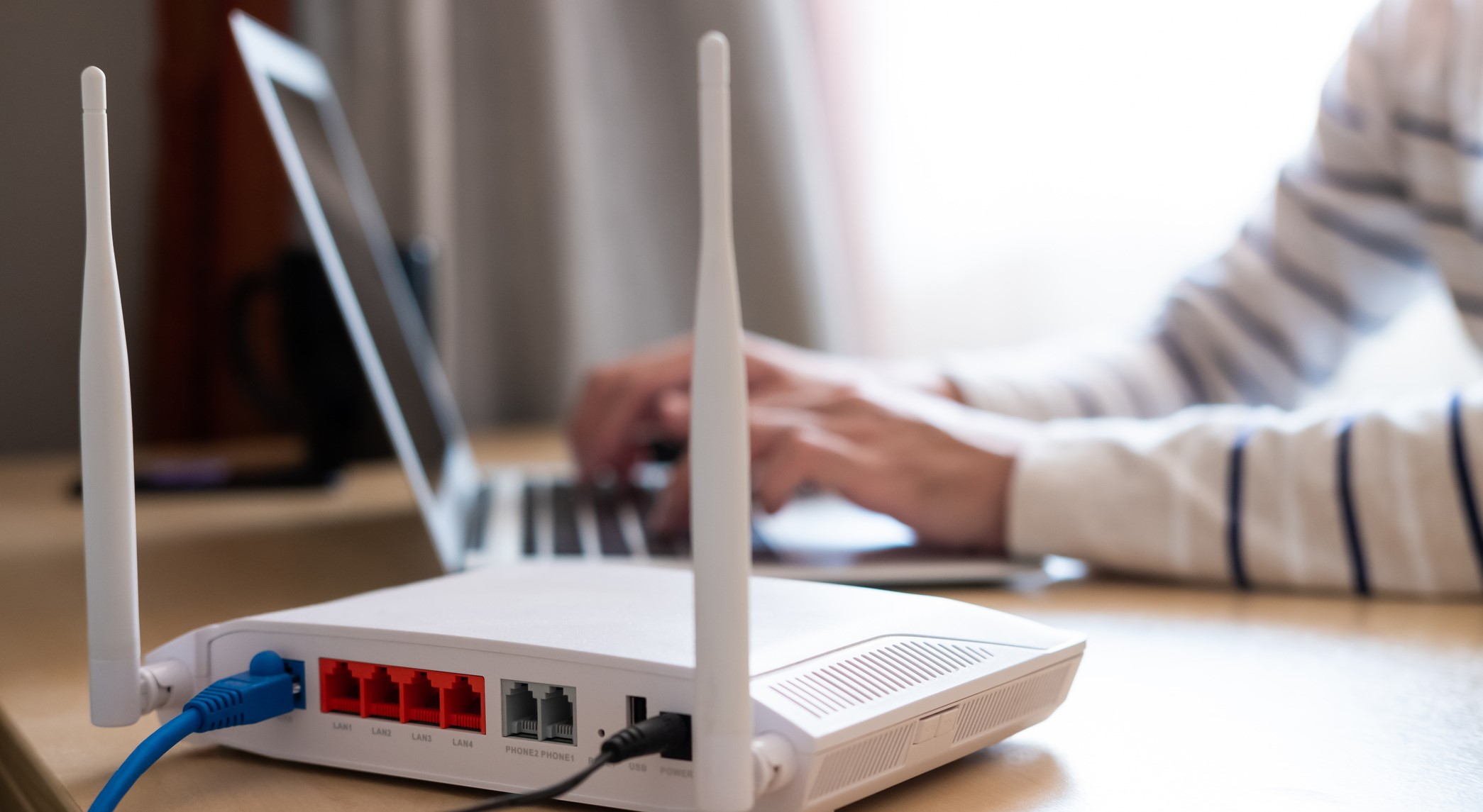 Help Your Employees Get the Most from Their Home Internet Service
Over the past several months, one of the biggest challenges for everyone has been working from home. It is both interesting and endearing to watch people struggle to maintain their professional decorum as their children or pets steal the limelight. While I have no suggestions for solving that issue, I can make some suggestions for sharing Wi-Fi bandwidth between employees, their children, and all the devices on their home wireless network.
Manage Your Routers at the Enterprise Level
Our technical experts can offer, configure, and remotely maintain your connection to your office network. Your home network can now be an extension of your office network by utilizing remote access points. This will bridge the connection from your home to your office desk, all while allowing Netflix and YouTube streaming to run uninterrupted for the family. The secured remote access point also allows users to be in any remote location and connect over the internet to their workspace securely. Through a virtual private network, your data is encapsulated to ensure the security of all communications – no matter where you choose to set up your office for the day.
Manage Your Own Home Wi-Fi Router
Most home Wi-Fi routers provide the option to run on two different frequency bands, 5 GHz and 2.4 GHz. Faster data rates are supported at 5 GHz while 2.4 GHz transmits farther. Keeping those differences in mind can help your employees determine which devices should be using which band. Devices used for video conference calls or online classes would be better served using the faster 5 GHz band. TV streaming services might operate just fine on 2.4 GHz. Experiment with both and see what works.
Many Wi-Fi routers also offer options for prioritizing traffic. This means work traffic can be prioritized over online gaming traffic. It is never a bad idea to apply the manufacturer's firmware updates to the router. Updates can include additional features, security enhancements, and bug fixes. Finally, using a Wi-Fi analyzer to select the least congested channel can also reduce interference from networks belonging to neighbors. The procedures and options will be different between brands of routers, but a little time spent reading the manual and making small changes can go a long way in reducing the competition for bandwidth.
Networks enable productivity and we can help you ensure that network infrastructure isn't slowing your employees down. Vision Technologies is a best-in-class technology integration company that excels at designing, installing, supporting, and securing IP-centric solutions. Whether you need collaboration solutions or want to leverage cloud services, we can help.
Contact Vision to learn more about our Wireless Solutions and Professional Services.