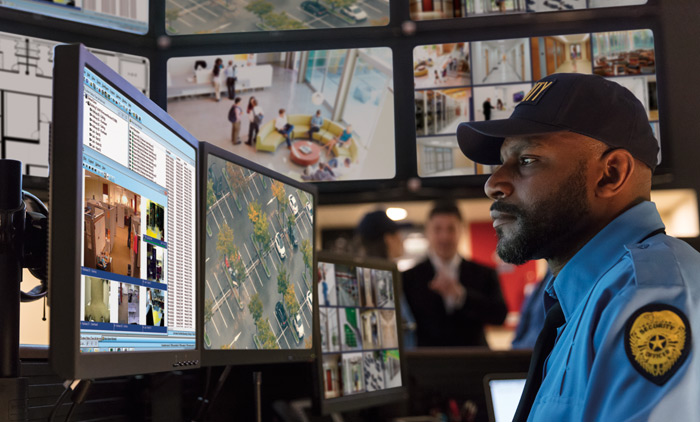 Challenges in the security industry continue to mount as companies shift towards a further emphasis on convergence and integration. One of our top tier partners, Genetec Inc., surveyed more than 3,700 security professionals worldwide from August 24 to September 21, 2022 and published a report on the state of physical security with the findings.
Key security trends
This latest report includes many key security trends that security professionals need to be aware of as they audit their physical security for business operations.
The unification between access control and video surveillance has increased in importance for many organizations.

The trend to consider physical security solutions as more than just a cost associated with protecting people and assets will continue, and new approaches to how physical security data is used will inform organizational and operational decisions.

The top 10 technologies organizations are planning to invest in this year.

…and more.
Foreign video surveillance bans
Your business's security and reputation are paramount. You don't want your security efforts to fall into the wrong hands, which is why it's so important to choose reputable vendors for your video surveillance. A trend worth emphasizing this year is that a number of Chinese and Russian companies were recently named in bans by Maryland and The Federal Communications Commission (FCC) because the named entities present an unacceptable level of cybersecurity risk. These companies may be involved in activities such as cyber-espionage, surveillance of government entities, and inappropriate collection of sensitive personal information. We encourage you to look long and hard at your vendor choices and find more information on the bans here.
Download The State of Physical Security
Find out what security professionals have to say about:
Overcoming economic and supply chain issues

Prioritizing the security of physical security systems

Moving to hybrid-cloud deployments

Planning new projects

And more!
Download your report now:
Security Systems