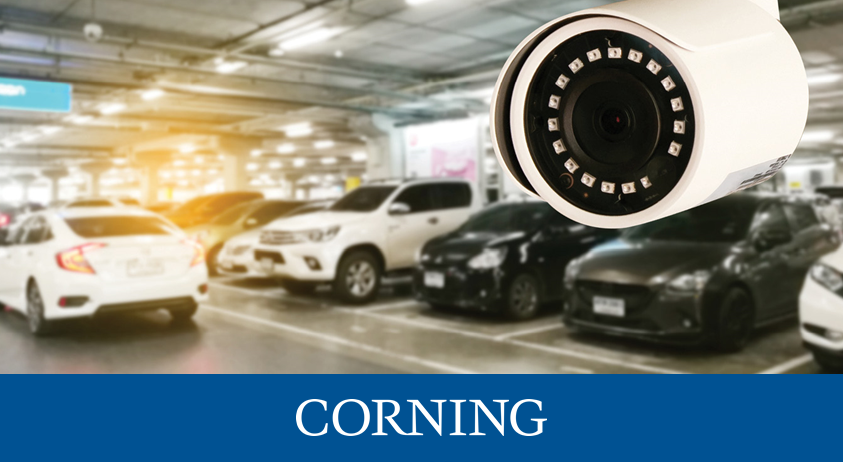 By now, most of us are familiar with FttE (Fiber to the Edge) solutions and the advantages they provide – higher, flexible bandwidth for demanding applications, less IDF or midpoint infrastructure, and low latency. You may even use fiber for outdoor and remote applications like parking lots, campuses, airports, and more. In the past, I have used hybrid fiber/copper outside plant cabling to simplify the placement of security cameras (and other devices) on light poles, at guard shacks, or on perimeter fence lines. But, those systems have been a collection of fiber and copper cables, connectors, and electronics, which brings concerns about power at the edge locations.
Fiber and Power to the Edge For Security Devices
Now Corning has introduced an integrated power and connectivity solution based on hybrid fiber and copper cable that includes pre-engineered media converters and switches with integrated power. This solution greatly simplifies the design and deployment of edge devices at long distances and in applications where resistance to lightning and RF interference are important. Vision is partnered with Corning as a Network of Preferred Installers (NPI) elite member and a platinum member of the Everon Solutions Network so that we can make sure our customers have access to leading solutions that help solve their problems with ease. Take advantage of market insight to learn about how technology is evolving to meet the growing needs of the security industry in Corning's upcoming webinar this month. Learn about the advantages of integrating a FttE security network design, including delivering power and data over long distances, streamlining infrastructure, and reducing cost and complexity. 
Are you interested in:
building a new network?

connecting more security devices within an existing network?

learning about the endless applications of Fiber to the Edge (FttE) technology?
If you answered yes to any of these questions, then don't miss this webinar!
Go the Distance: Taking Security Solutions to the Edge with Corning
November 30
11:00 AM-12:00 PM
 *Earn one BICSI Continuing Education Credit for attending this virtual webinar event.
Questions? How can Vision help you?
Security Systems