The data center remains at the heart of every large corporate IT facility. It houses the critical applications and data that organizations rely on to operate day in and day out. Servers, routers, firewalls, switches, storage systems, security and more make up the components of designing a successful data facility. But the modern data center is never complete despite decades of advancements in data storage, telecommunications, and profound changes to the Enterprise computing & IT landscape.
Over the past few years, record growth in the data center space is driving significant developments in hyperscale and colocation facilities. As technology continues to progress, it's necessary to stay ahead of the curve when supplying cloud and storage resources.
There was a record 493.4 megawatts (MW) of net absorption of data center space in the seven primary U.S. markets in 2021, up 50% from the year prior, according to CBRE's latest North American Data Center Trends Report.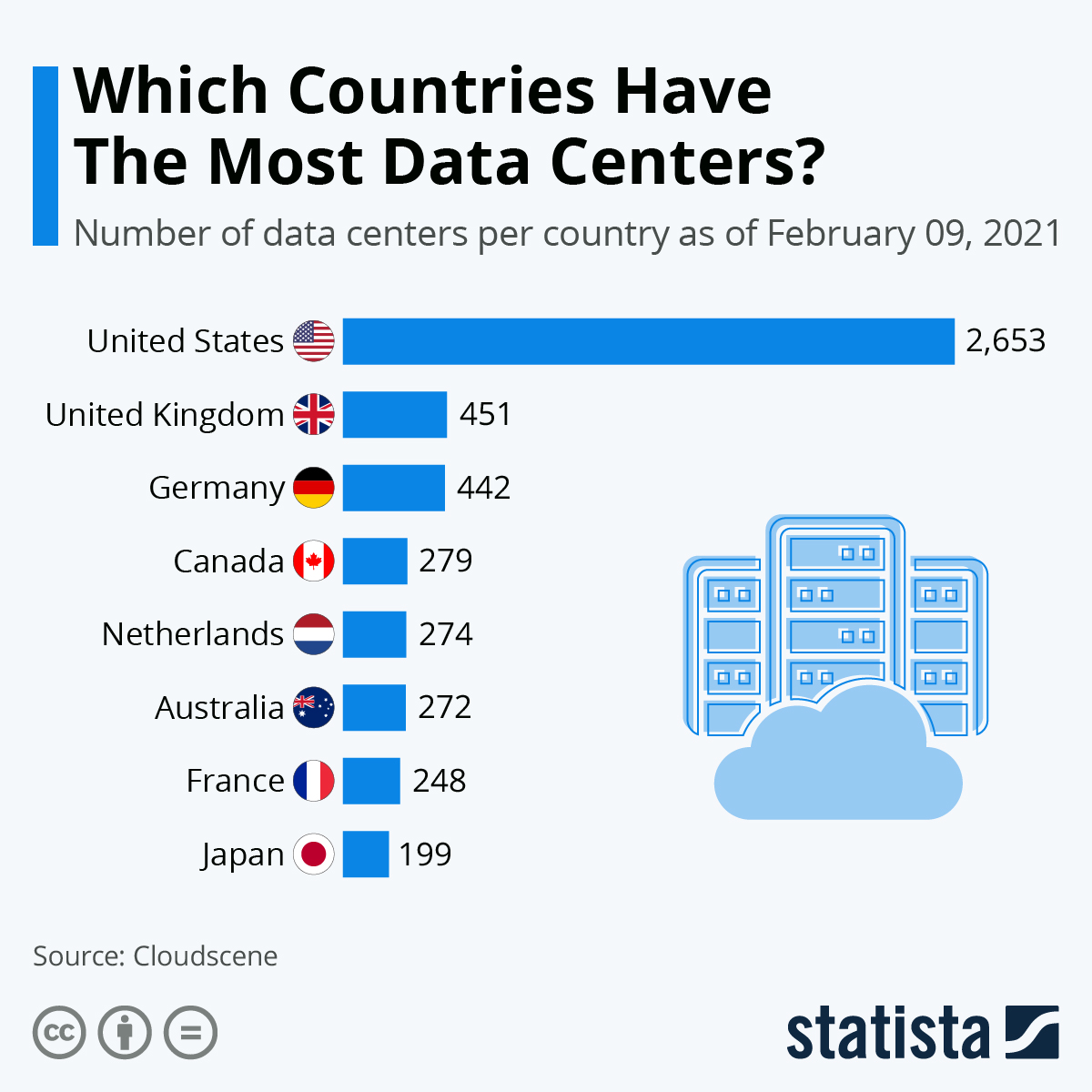 Types of Data Centers
Vision Technologies has extensive experience in the data center space, currently completing projects within Hyperscale, Day 2, and Colocation data centers within all discipline verticals.
Data Center Frontier recently pointed out that data center inventory in top markets grew 17% year-over-year.
What are the types of data centers driving this trend?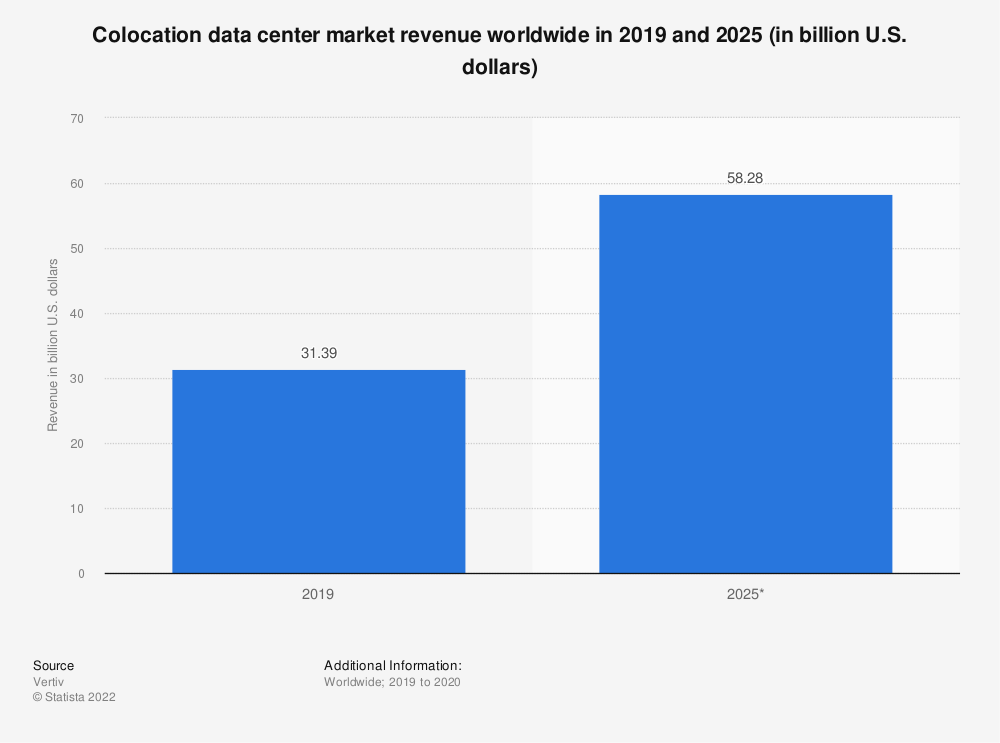 Colocation Data Centers
A colocation data center, often referred to as a 'colo,' is any large datacenter facility that rents out rack space to third parties for their servers or other network equipment. Colocation is a very popular service used by organizations that may not have the resources needed to maintain their own data storage, but still want to enjoy all the benefits. According to Statista (2022), the global colocation data center industry is expected to increase to over $58 billion by 2025.  
Hyperscale Data Centers
Hyperscale data centers are massive business-critical facilities designed to efficiently support robust, scalable applications. Hyperscale centers are often associated with big companies such as Google, Amazon, Facebook, IBM, and Microsoft. As of 2021, there are more than 700 worldwide hyperscale centers- up from only 250 in 2015 (Statista, 2022).
Vision Technologies' Approach to Data Center Infrastructure
Vision Technologies can provide everything you need to build a data center, from network infrastructure and security solutions to audio visual control displays and distributed antenna systems.
 As technology continues to progress, it's necessary to stay ahead of the curve when supplying cloud and storage resources. Vision Technologies can support the conveyance, backbone cabling, and redundancy that is required to keep data center clients up and running without any interruption.

To keep all necessary data and PII safe within your data center systems, Vision can keep data center spaces secure by installing and servicing all access control, intrusion, and cctv needs and requirements. Limiting downtime should be your top priority. Unified, scalable, and reliable security solutions designed to fit your exact needs will help mitigate risks and keep your business running at peak efficiency. Learn more about the evolution of data security in our blog here.  

When end users and clients need to discuss pertinent business virtually or in person, Vision has the capacity to install, service, and maintain all AV needs across the data center space. Visions' scalable capabilities sets us apart from all other low voltage contractors to support all needs required for a successful data center to fulfill their clients' expectations. Learn more about AV solutions in our guest blog post with WESCO.  
The importance of data center connectivity has only intensified with the deployment of Internet of Things (IoT) devices and hybrid work. This demand has increased data volume and in turn expanded connection requirements. Recent technologies such as CBRS, 5G, cellular DAS, and advances in radio communications using RoIP are key factors in Vision's complete and comprehensive offering.
Vision offers the following technology services:
Installation/Service/Maintenance of:
Structured Cabling
Conveyance
Hot/Cold Aisle containment
Day 2 services
Rack/Stack
Security (Access Control, Intrusion Detection, Surveillance, Biometric solutions, System programming)
Wireless DAS
WAP installation
Audio Visual and Programming
Free Assessment
We will provide you with the best end-to-end solutions to transform your current facility into a connected and efficient data center. Fill out the contact box or call us at 866.826.6142 to schedule a free assessment with one of our solutions architects today. We will develop a fully customized strategy that will help you overcome your data migration challenges.
Network Infrastructure