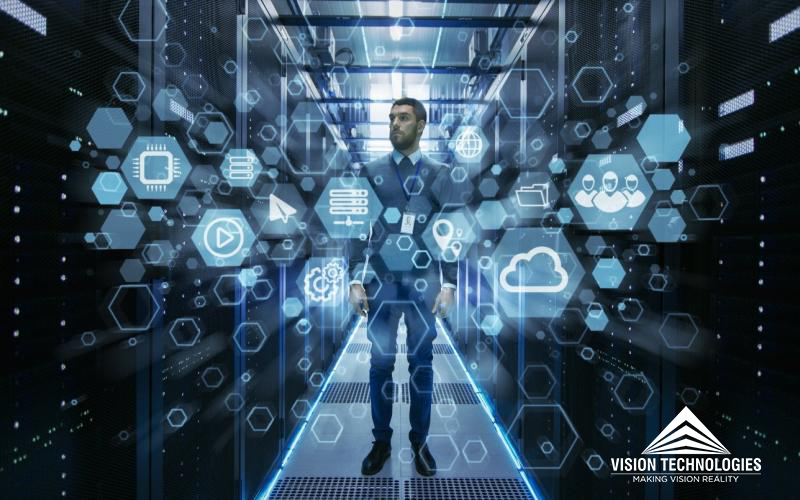 According to research published by Synergy Research Group, "worldwide spend on data center IT hardware and software grew by 10% from 2020, primarily thanks to a 20% jump in spending on public cloud infrastructure. Total data center infrastructure equipment revenues, including both cloud and non-cloud hardware and software, were $185 billion in 2021, with public cloud infrastructure now accounting for 47% of the total." 2020 was the first time enterprises spent more annually on cloud infrastructure than on data center hardware and software. It is clear that the data center market is poised to continue its expansion. But how can you rest assured that you are investing in the right model that will allow your organization to scale in the future? Learn more about data center consumption models.
Traditional Data Center Solutions
Traditionally, patch management, outside plant management, and end-to-end connectivity are considered three separate domains and are managed by separate teams using separate tools. Today, due to digitalization and virtualization, the same resources need to be leveraged across all three domains. Assets and services in modern complex networks must be managed within a unified management tool regardless of where they live within the organization for complete transparency throughout the infrastructure.
Conventional solutions often do not include cable, patching, or network management functions at all. Instead, they focus predominantly on space, power, and cooling, therefore separating the network from all other data center domains. This segregation has shown to be inefficient and problematic for both planning and operations.
Rethink Your Network Design
Network connections are an integral part of all move, add, and change processes and are also needed in all maintenance activities. IT without network is virtually useless at any power redundancy level so "removing" this aspect from the main software tool for data center management is creating a different look. All network related resources including panels, patch cords, backbone cabling, trays, etc. need to be managed with the same quality as the power chain or active components such as servers and switches.
An important aspect to consider for contemporary data center operations is the move to service-centric design thinking.
Consumption Models will work! Consumption models work in ways that allow you to scale your capacity and adjust up or down as your needs change. After your initial installation, you have the ability to add capacity as usage grows or maintain the current capacity. Forecasting size and growth adds flexible adjusted commitment levels.
Top 5 Benefits of Data Center Consumption Models:
Ability to scale

Align capacity with usage

Flexible commitment levels

Technology Refresh Assurance Commitment protects your solution from obsolescence allowing you to keep up with the rapid evolution of technology

Cost savings!
Vision Technologies offers many varieties of services to help your business evolve with connectivity consumption models. These resources include planning with the Internet of Things (IoT), managed services, professional services, project management and Technology as a Service (TaaS).
Your data center connectivity is no longer limited by walls. No longer a physical location, the data center infrastructure is evolving into the new IT operating models.
As a network integrator, Vision optimizes the bandwidth and performance of technologies in the data center. We offer quality data center services between systems and deliver all things IP for the physical facility, be it a single purpose, multi-tenant or co-located data center. Find out more information about our data centers team then schedule a time to speak to our experts. Our Customer Success Plan has helped thousands of customers become more efficient, connected, collaborative, and safe.
Network Infrastructure