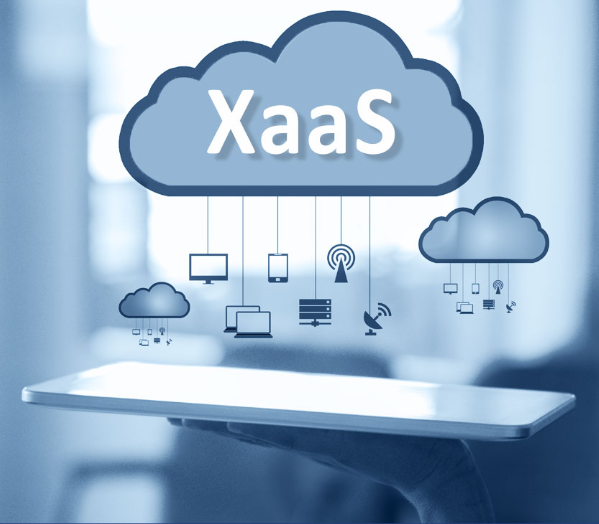 If IT is not a core competency of your business, then XaaS is for you!
What is XaaS?
It's Anything-as-a-Service. Why own depreciating assets when you don't have to? Let's face it, if mileage limits weren't a factor, most of us would lease our next vehicle. New car – every three years – bumper to bumper coverage – yes, please!
Everyone has been exposed to the "cloud" in some form or fashion in our personal and professional life from iCloud to Dropbox to AWS. Advances in technology are rapid and everyone is trying to stay ahead of the curve. Cyberattacks are at an all-time high and most of us have never been more unsure about how to keep ourselves protected. With companies such as Target, eBay, Equifax and the largest customer data breach to date, Yahoo, executives are focused more than ever on securing company and customer data. The U.S. business cycle (which includes supply, demand, capital availability and market perceptions) only further emphasizes the need to embrace this model. As-a-Service is just that: on-demand services with little to no capital expense. Leaders can focus on core business functions: growth, opportunity, customer service, and managing financial stability.     
Making the decision for on-prem, cloud or a hybrid solution for infrastructure, data, software and solutions is a daunting decision. Just about anything you need to run or conduct business is now offered As-a-Service. Leaders are asking questions, such as:
"Is the cloud secure?"

"Is access across the web opening a door for leakage and hackers?

"What is the path to the cloud?"

"What resources do I need to employ?"

"Do I use a partner?"

"What will it cost?"

"Is operational expense versus capital expense the right way to go?"

"Where do I go for answers and who can I trust?"     
Infrastructure-as-a-Service (IaaS), Hardware-as-a-Service (HaaS), Software-as-a-Service (SaaS); the list goes on and on. The good and bad news is one size doesn't fit all. Answering "Which way do I go?" begins with identifying your business strategy, core competencies, analyzing current state and mapping future needs while assessing risk, criticality and availability of infrastructure and applications, security, staffing, expertise and the advantages versus disadvantages of owning assets and employing talent.
Why Managed Services As-a-Service? It gives your business flexibility, predictable IT expenditures and reduces company risk. Look for a partner with multiple offerings as well as one whom is willing to work with other As-a-Service providers to give you a vast solution set that are building blocks to increase your bottom line. The commoditized Managed Service Provider (MSP) of yesterday is no more. Today's MSPs are strategic and are focused on being your partner in your success. They assist in positioning you with increased capabilities which make you more competitive and reduce overall risk.
The Managed Services As-a-Service model reduces the operational complexity allowing resources to focus on your KPIs and core competencies to drive business forward. Subscription-based monthly pricing allows you to expand and contract on demand while benefiting from flexible and predictable IT costs. Small to mid-sized businesses can now play ball next to their larger competitors by utilizing the same services that once were too expensive. Services and solutions can be bundled and packaged ready to go offering the most robust security and high-availability, redundant environment you desire.
CIO magazine published an article citing the growing demand for managed services. The magazine reported that...
"CIOs are leveraging MSPs who can offer them more than just outsourced IT and are trending towards MSPs who offer XaaS offerings for things such as remote monitoring, infrastructure, security and software."
Call us at 866-847-8841 and find out how Vision can handle your Managed Services to drive your business forward.
Managed Services