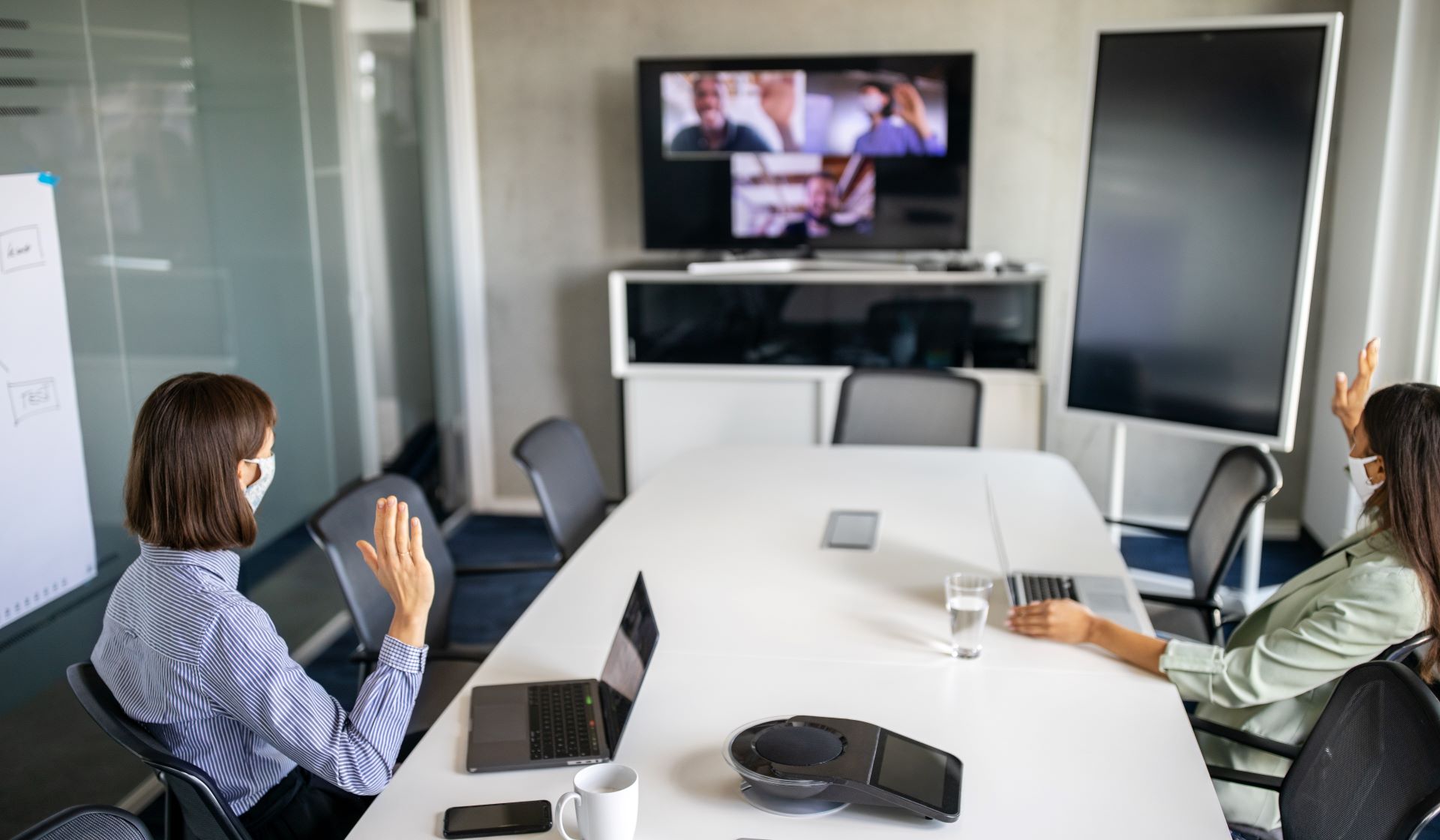 Work from Home, Return to Work, or Work from Anywhere
A New Work Environment for Collaboration
When the pandemic started a year ago, many of us shifted overnight from working in an office to working from home (WFH). Everyone had to adjust, and we did. Our office or classroom moved to the den, kitchen, dining room, or somewhere else in our home. After a few months, we settled into a new routine and now everyone knows about Zoom, Microsoft Teams, Google Meet, and many other tools for meeting online.
We adapted our processes to work with a distributed workforce, digitally connected. However, we have also noticed the things we missed when we stopped working in the office. The in-person collaboration when working in an office space creates opportunities for ad hoc water cooler discussions, sidebar chats after a meeting to dig deeper into a question or topic, camaraderie amongst the team, and casual conversation to build relationships with colleagues, clients, and suppliers. For many people, avoiding the typical rush hour commute to and from the office was a blessing. For others, this eliminated the transition time from work to home –  the downtime used to create a mental space between home and office. Needless to say, the pandemic has changed our perspectives on the office, work, communications, and collaboration which will reshape the workplace going forward.
With multiple vaccines now in distribution, many organizations are formulating their plans for return to work (RTW), which really means working from the office instead of home. However, our perspective on work has shifted. The past year has spotlighted the possibilities for truly working from anywhere (WFA), not just the office or from home.
Emerging Trends & Challenges in Technology
The "Workplace 2021 and Beyond" guide highlights some of the emerging trends in technology you may want to consider as part of your planning. Advances in technology will continue to enhance the visual collaboration experience. The impact of Artificial Intelligence (AI) tools will improve the presentation of individuals in a meeting (Together Mode) or even email you a list of action items and notes to summarize your meeting.
Going beyond the impact of technology in the WFA workplace, we need to also consider the mix of teammates when the office is open. While there are occupancy limits or social distancing guidelines that may determine how many teammates are in the office on any given day, the greater challenge is to determine the best mix or composition of staffing to foster and rebuild the in-person collaboration that was lacking over endless Zoom calls. This could bring different project teams into the office on a rotating schedule and shift participants as the project lifecycle progresses. Teams will develop a sense of belonging focused on the people who are working on a project together. Collaboration will continue to be pervasive to include teammates who are still remote on any given time, taking advantage of the improvements which have become available.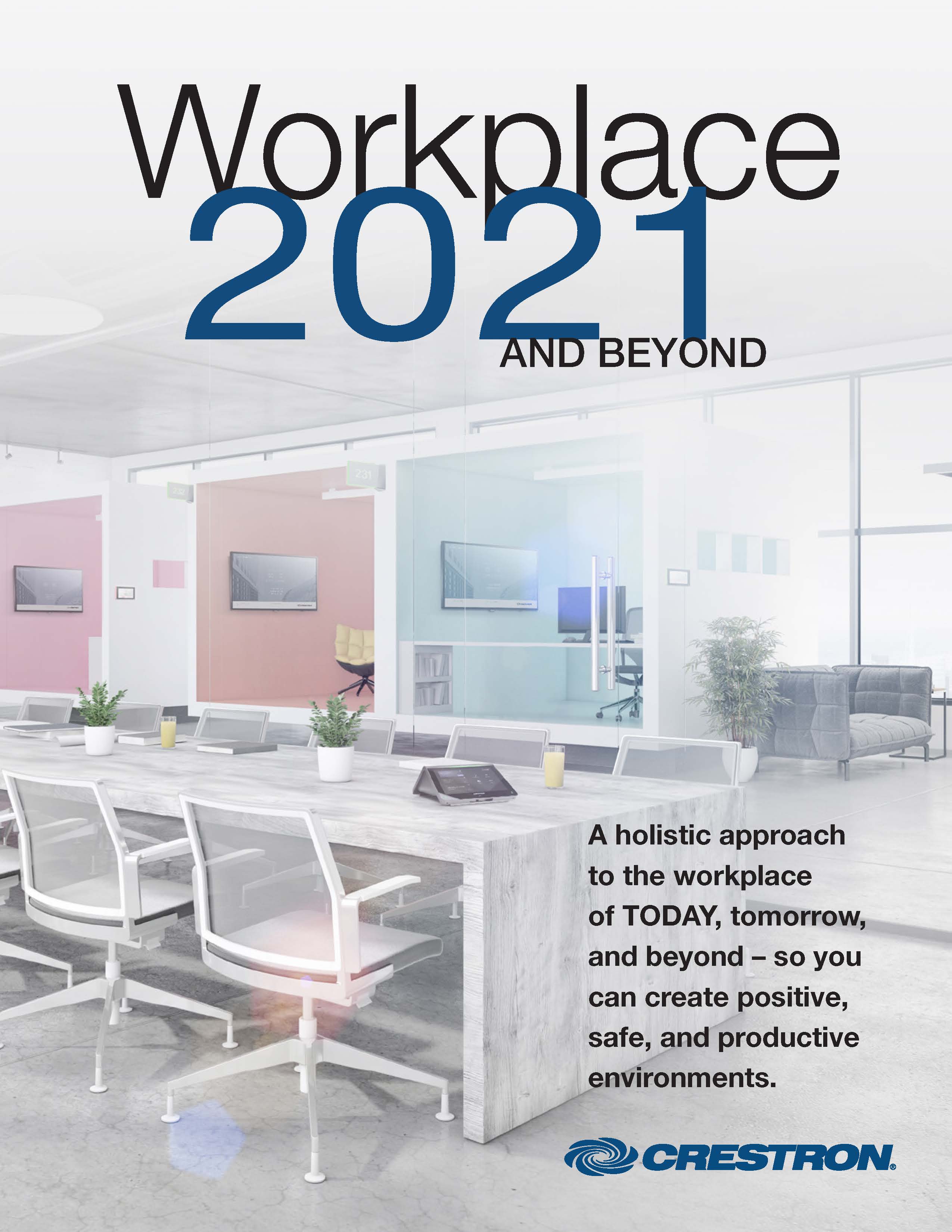 Schedule a call with one of our Solutions Architects to discuss a work from anywhere plan for your organization. 
 Download a copy of "Workplace 2021 and Beyond" by Crestron.