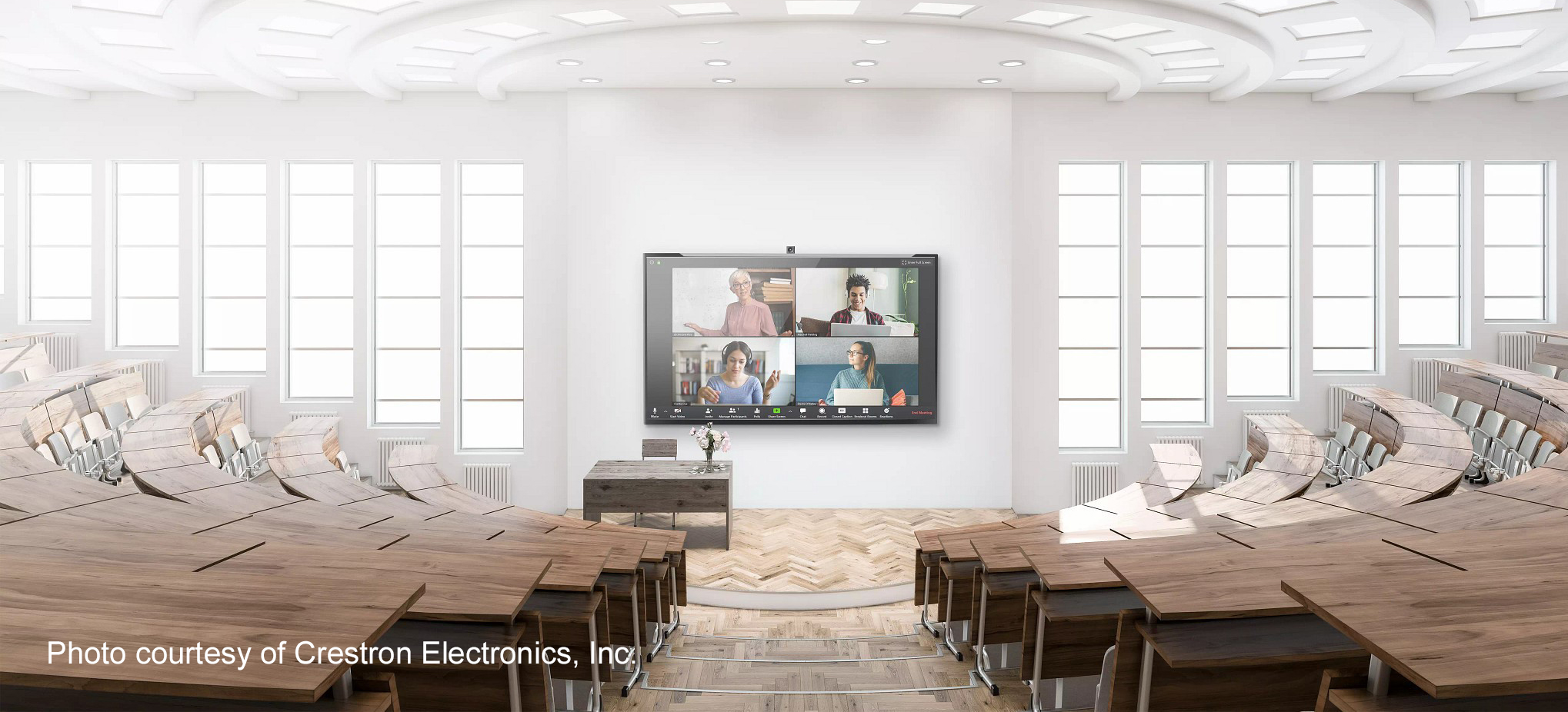 What to Expect in Tech When Classes Start This Fall
All levels of education, from K through 12 to colleges and universities, have changed dramatically as the result of COVID-19 and the rapid transition to online, distance learning, and other digital platforms during the pandemic. While these platforms were already in use by many institutions before the virus breakout, they became a mainstream standard and adoption has been pervasive for education globally. Although traditional learning will resume with students in classes, the use of remote learning will continue due to the demonstrated benefits achieved over the past year.
What is Hybrid Learning?
Hybrid Learning combines and blends the best of traditional classroom experiences with those achieved with digital courses, placing an emphasis on using the best methodology for each learning objective. Ultimately, this enables the student to attend class in person or remote, whichever is needed that day. Students will be able to stay in class remotely when they previously would have been precluded from attending due to minor illnesses, colds, and flu. The combination of remote and local students impacts the pedagogical approach for the delivery of courseware at all levels. Many educational institutions are providing internal training to assist teachers, professors, and other instructors on the best methodologies to use to maximize the student learning in the hybrid environment.
The Need for Technology Upgrades
In addition to changes in the courseware for a hybrid class, technology upgrades are also needed to support and integrate local and remote students. This requires transmitting audio and video of the teacher and their presentation to the remote students as it is delivered in the classroom. Equally important, is bridging the remote and local students for interactive collaboration "digitally" as if they were all in the same physical classroom. Technology for distance learning has continued to evolve to support hybrid classrooms and these new systems are frequently referred to as "HyFlex" for Hybrid Flexible. These HyFlex systems are optimized for hybrid learning classrooms to support the teacher interaction with local and remote students. HyFlex systems are designed to meet the specific needs in a classroom with integrated cameras, microphones, displays, and other features to support the instructor with hybrid learning using cloud platforms for connectivity, like Microsoft Teams, Zoom, Google Meet, or other platforms.
CARES Act Funding for Technology in Classrooms
At the peak of the pandemic, Congress passed a series of COVID-19 relief bills to support economic stimulus to accelerate the deployment of technology for education and other sectors of the economy which had been severely impacted by the pandemic. Funding was specifically designated for educational institutions of all levels, K to 12, colleges, universities, and private educational institutions to be used for upgrades to facilities to "pandemic proof" them from future shutdown from a virus outbreak or other disasters. Funding targeted for education was released under the CARES Act and requires filing a grant request to receive funding for individual institution projects. Recent extensions to the CARES Act funding have extended the window for filing, receiving, and using funding into 2023.
Once this fall semester starts, every institution will have real-time feedback on what is working and what still needs to be revisited for changes in 2022 and beyond. Read more about the on CARES Act and HyFlex Systems here.
Vision offers no-cost, no-obligation consultation for our clients. We can provide additional information on CARES Act funding, filing grants, and the wide range of technologies eligible. 
Contact us to learn more.