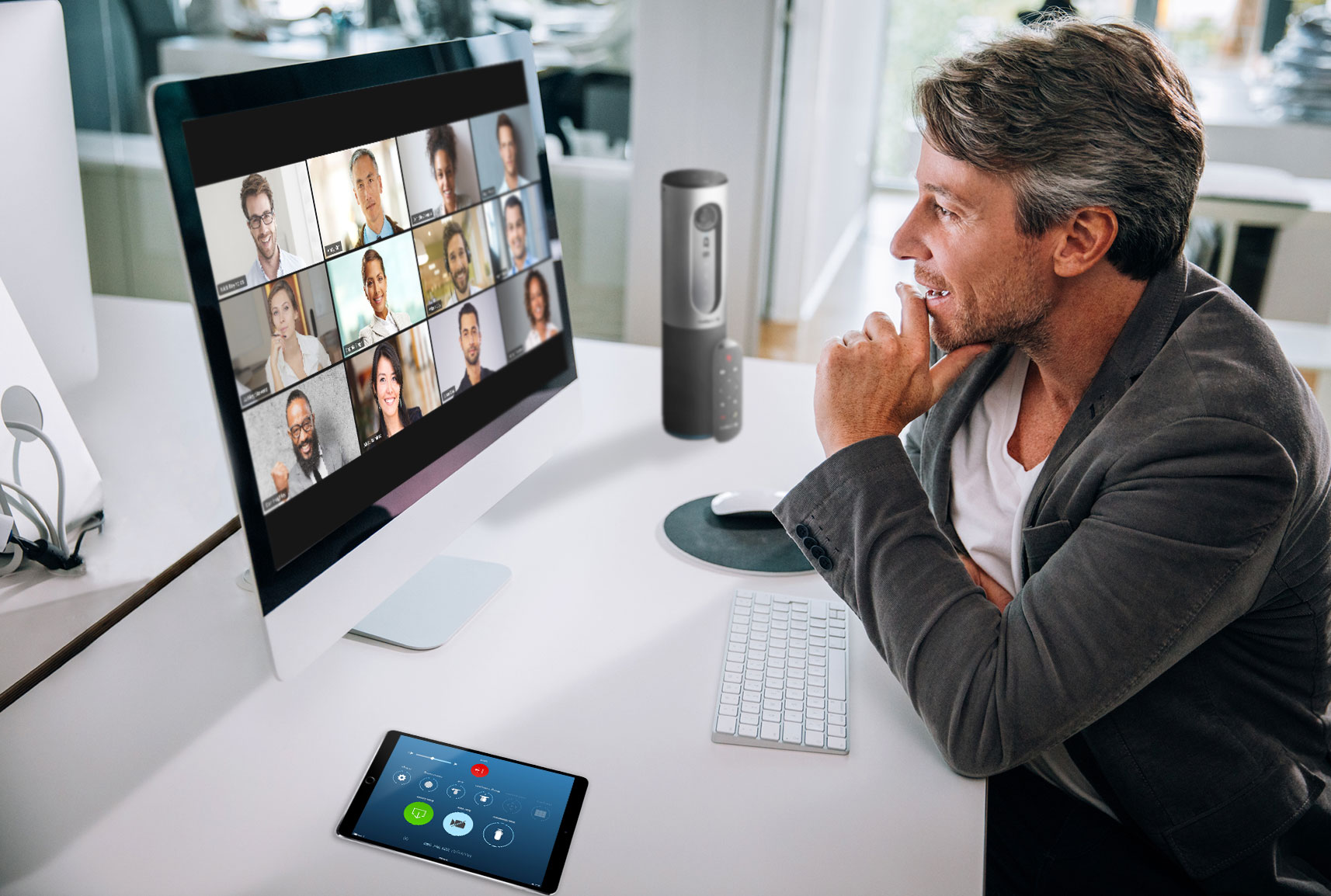 WFH 101: Collaboration from the New Home Office
Almost overnight, COVID-19 has shifted the day-to-day workforce from traditional office based to working from home (WFH). Research statistics (1) indicate 56% of the workforce jobs could work from home, at least part time. However, prior to COVID-19, less than 4% of the work force did. estimates indicate 43% of the workforce works from home at least some of the time, which creates a new dynamic for day-to-day office activities. Videoconferencing and collaboration have become typical activities in the workplace for internal and external meetings using a combination of dedicated meeting rooms, huddle rooms, desktop personal solutions and BYOD for conferencing on the go.
If you are now WFH, what do you need to effectively collaborate and communicate with video from your home office?
You do not need to be a digital native to quickly become a pro. All you need is a high-speed Internet connection, your laptop, and a few USB accessories you can obtain for under $150. Combined with a few best practice tips, you will be collaborating with your coworkers, clients, and partners as easily as you did from the office huddle room down the hall.
Does your organization use Cisco WebEx, Microsoft Teams, or Zoom for your collaboration platform?
If yes, make sure you have the client installed on your computer and configured. If you need a client to get started, click on Cisco, Microsoft, or Zoom above to check out their free service offering to get started during the COVID-19 shutdown to WFH. You may need your IT help desk assistance for admin rights to install one of these clients. Once you have the software app, you are ready for a few upgrades. 
NOTE: Zoom is working on upgrades for security and encryption capabilities. One key security feature available today to select is enabling user password for participants to join your meeting. This applies to other platforms as well, just good cybersecurity hygiene.
AUDIO
Great audio is key to any meeting and typical laptops and collaboration apps do not have sufficient echo cancellation to be effective for calls. There are several name-brand options for USB speakerphones in the $50 to $100 range. USB headsets with a microphone are another option and less expensive. If neither of these are good options for you, join calls using your phone by using the app audio options to select "phone" instead of "computer" for your audio preference.

One quick tip: when you are in a call, especially with multiple people, if someone complains they hear themselves echo, the person who does not hear an echo when talking should mute their audio when listening and the echo will stop.
VIDEO
Sharp and clear video is expected in calls today and external USB webcams are a great addition to improve your image quality. They are more easily adjustable for centering yourself onscreen during a call. Currently due to the COVID-19 WFH rush, some retailers may be out of stock, in which case just use the built-in camera on your laptop if there is one. If your home office has a desktop display, position your camera above the monitor you will use for the video client so you can have eye contact when you are on a call.
After you have your computer, monitor, USB speakerphone, and USB camera setup, start your client app and make sure your devices are your sources, and not the default hardware in your PC. Once you have your client up and running, it's time to adjust your camera. Most USB cameras have an app to adjust for pan/tilt/zoom so you are centered.
When you have your self-view on the monitor, look around your image to see what's in the background. Whatever you see is what everyone else will see. A messy kitchen counter or pile of laundry may not be the best backdrop for your home office. If you cannot position your home workspace to look like an office, don't worry, there are tools to fix that for you. Each company has different options. Below is the link describing Zoom's "Virtual Background" which, if enabled, will automatically generate one behind you as the screen to create a neutral background. Click here for more info on the Zoom FAQ Virtual Background.
SCREEN SHARING
Now that you are all setup and prepared for video calls, you are ready to start a meeting and share your ideas with your colleagues or a client. Here are a few key tips for screen sharing and collaboration to make sure you do not share more than you intended to.
You have two basic options for sharing:
Share a specific application you have running (Word doc, PowerPoint, PDF, Excel, Web Browser, etc.) or

Share whatever you have showing on your primary display (desktop).
Sharing one specific app is best so other files are not accidentally shown when moving items around during your call. If you share your screen, then any popup messages will show to the other people on the call. It is best to close the other apps you have running if they are not needed for the meeting or disable messages, so they don't accidentally get shared.
PRACTICE
Now that you have everything setup and running, schedule a meeting to call to colleague who is also WFH to test drive your next home office setup. Go ahead and test all of the capabilities to get familiar with the features and functions available. Once you have made a few calls, you should have adjusted your camera for the best image and decided where your speakerphone works best to pick up your voice when speaking. Soon you will be on your way to becoming a digital native working from home.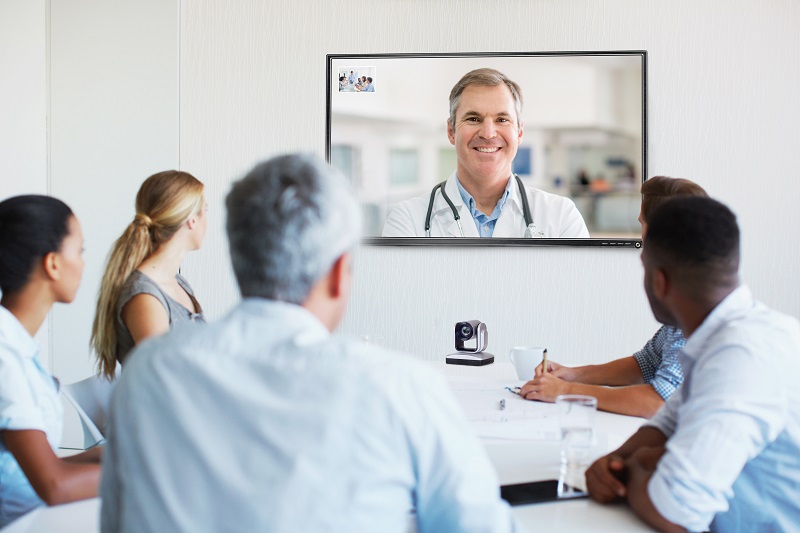 Once we are beyond the current COVID-19 crisis and returning to the office daily is possible, many of us will have found increased efficiencies from our WFH experience. The percentage of remote workers in the near term is expected to average 25% to 30%, well above the 4% before COVID-19. The swift onset of the virus this year has exposed shortfalls in the legacy technologies found in many organizations today, regionally and globally. The overnight and massive transition to the workforce becoming WFH has stressed and crashed systems that were not able to scale and support the increased capacity. To enable and sustain the new work environment, organizations will need to re-evaluate their tools for collaboration.   
Vision Technologies can help you establish priorities and plans so your workforce and enterprise systems are ready and able to WFH anytime, with the same services available at either office, seamlessly. Contact us to help with your AV needs.
Be safe and stay healthy.