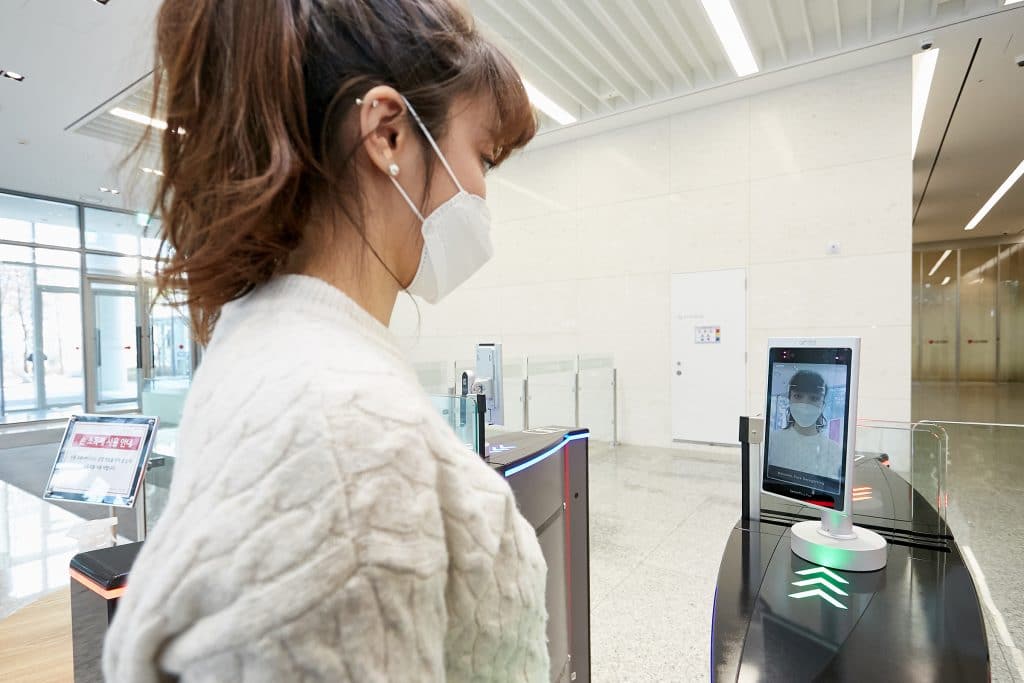 Staying Open Responsibly in the New Normal
Whether it is screening body temperatures, assuring the use of face masks, or maintaining social distancing, there are several factors involved in running a business, a job site, or even a place of worship that most did not even consider a few months ago. So, once we have determined what our policies will be going forward, how does one implement and assure compliance with those policies in the most effective and least obtrusive way? Many solutions are hitting the market as we speak. Some are innovative newcomers and others are "tweaks" to existing technologies.
Body temperature scanners are extremely popular right now. These vary from simple, handheld thermometers to fully integrated systems. One of the approaches involves taking the newer facial recognition access control readers and adding thermal sensors for taking temperature readings as part of the validation process. The units can make a simple go/no go decision for the general public or validate the subject's access rights when tied into the facility's access control system. They can also be tied into visitor management systems to screen guests and notify the person they are visiting that their guest has arrived. Other analytics such as face mask compliance can be integrated as well.
Thermal cameras traditionally used in applications such as environmental and equipment monitoring have been easily adapted to screen body temperature. Indoor and outdoor thermal cameras can often combine facial or human recognition analytics to track more than one subject at a time as in a busy entryway and can be programmed to alert on specific temperature thresholds. They can also be integrated into existing video management systems.
Several companies are now offering help with contact tracing for persons that have been exposed to, or have tested positive for the COVID-19 virus. Contact tracing is an important investigative tool to prevent the spread of the virus within a population. Since existing access control systems already log who went where and when, these companies are offering new reporting tools to isolate individual's movements and tie them into the movements of others who came into close proximity with them.
Lastly, cameras with people-counting analytics are being utilized with public view monitors. A simple software add-on can track foot traffic at entrances and exits and notify those arriving at a facility if they can enter without exceeding the maximum capacity being allowed in at a given time. This simple solution can replace multiple employees being stationed at the entrances and exits with radios and automates an otherwise monotonous procedure.
At Vision Technologies, we are constantly searching for and evaluating new solutions for our customers. Many of the solutions outlined above can leverage existing investments at a customer's location. We are all adapting to the challenges of life during a pandemic and wondering what the "new normal" will look like. Rest assured that Vision Technologies will remain your trusted advisor no matter what the future holds as we get back to our jobs, families, and daily activities.
Contact us to help your organization get through these challenging times.