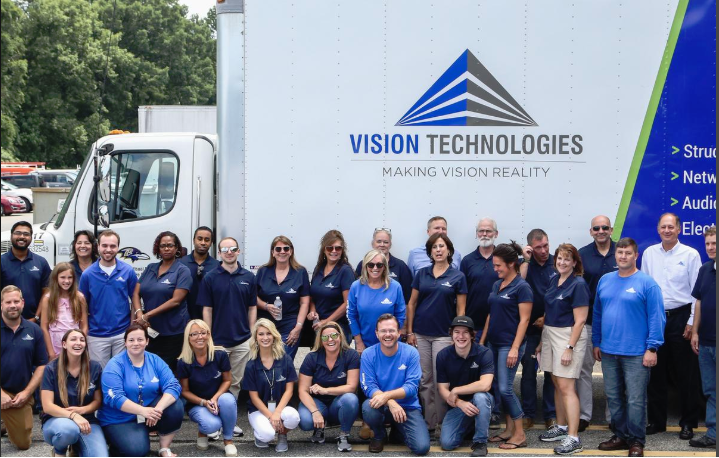 Pervasive Collaboration for Teams Fuels Agile Organizations
The pace of innovation and disruption continues to accelerate, impacting organizations and driving operational efficiencies across all departments. Combined with a distributed workforce, collaboration has become an imperative for the agile organization to move swiftly in all facets of their operations. This includes everything from HR recruiting and supply chain management, to product development and customer support. To get things done, collaboration between teammates within the organization and to external suppliers or customers has become the new "normal" as part of the digital workspace. Here are a few thoughts for organizations deploying a collaboration strategy for their teams.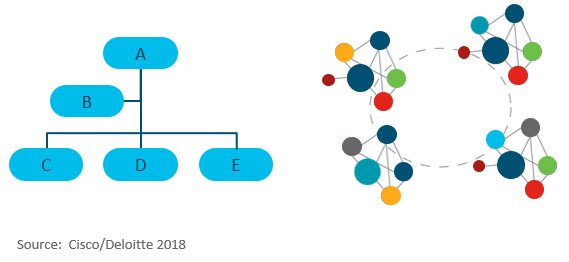 The need for business agility is driving a massive shift in the way most companies are organized and is helping fuel responsiveness to the shifting digital economy landscape. Research shows that organizations can become agile if they replace the hierarchical ways of working and create what Deloitte calls "networks of teams." So instead of top down, there are small teams which connected to each other. These teams are empowered to act and be accountable. Teleworkers and mobile workers are easily incorporated into the network of teams, so everyone can contribute, share ideas, create and innovate.
As your organization structure shifts to become more agile, one needs to consider how your communication and collaboration strategy supports networks of teams effectively. Smaller teams who are more interactive with their peers may be able to use the existing traditional (scheduled) meeting spaces, conference rooms, VTC, or briefing centers; however, the availability of smaller ad hoc huddle or scrum rooms will be needed to enable pervasive team collaboration. In fact, analysts estimate there are 30 to 50 million huddle rooms or open spaces for collaboration today globally and less than 4 percent of them have video or other technology installed. This is a significant gap to address to achieve the agile business imperatives which are driven by connected, collaborative, teams. The infrastructure impact for collaboration goes beyond video displays and web conferencing, to incorporate BYOD and mobile participants who are not tethered to the wired building network. Not to mention network security for collaboration or where files are saved after the meeting.
Before investing in technology for collaboration, what are the key attributes that one should consider? Certainly one that supports integration into your workstream, includes anyone, is always available (persistent), secure, mobile, and is intuitive to use. Your system should also be scalable, resilient, failsafe, with an integrated platform to support the range of collaboration features your agile organization needs to deliver speed and productivity. The good news is many of the platforms supporting team collaboration are cloud based "as a service" offerings, so trials and evaluations are easy to deploy to find the best fit for your team.
More new solutions are expected to be available after announcements at InfoComm in June 2018, so stay tuned for more information on the latest updates for collaboration in the huddle space.