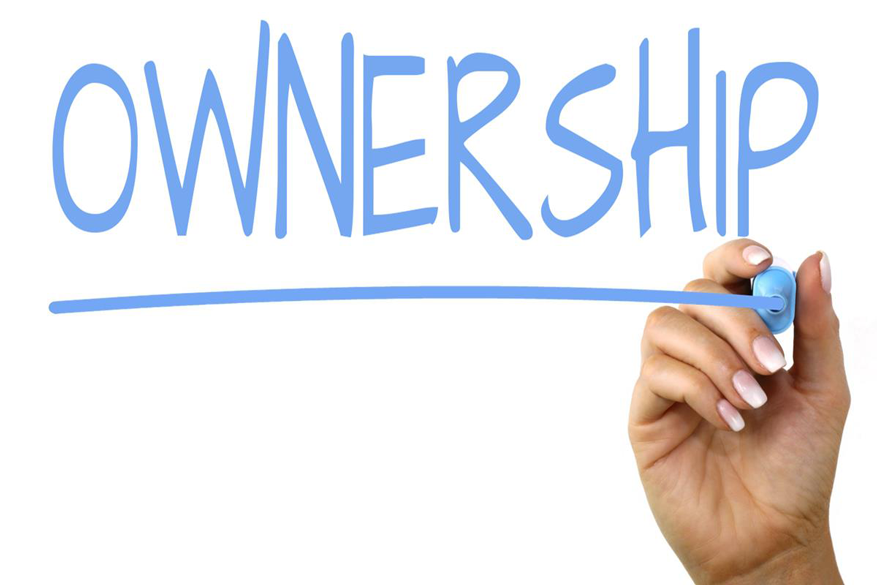 Ownership Makes Us Different
Several years back, I was fortunate to run one of our business units that delivered solutions around the country for our customers. Many amazing things were accomplished by a team of project managers and project coordinators who worked with valued partners that upheld the same sense of relentless customer satisfaction that we have. The work was always challenging, yet never complicated in the approach:
Focus on the customer

Lead

Own the project through and through
Let's take a brief look at that last bullet.
The ownership part made it straightforward for my teammates. When things went well, there was great satisfaction for them. All the planning, all the communication, and all the teamwork paid off. Knowing they were integral to the outcome was a tremendous feeling. Of course, every now and then, something went off the tracks. If there wasn't great satisfaction in a direct sense, believe it or not, there was some in an indirect sense. Through ownership – they could cherish the responsibility given to them and demonstrated by them, thus reinforcing a trait not so common nowadays. I was never interested in hearing about some "subcontractor messing up" and they understood that. The Blame Game doesn't result in growth. Ownership does.
I recall a wireless implementation we had for a large medical facility in Texas, and during the testing phase, we started to experience some technical issues with certain wearable devices. Connectivity was dropping – an issue you can't have on any project especially a mission-critical one. Rather than react that it was "the manufacturer's fault", the team immediately engaged the manufacture and worked with them to resolve the capability issues. By seeing the problem through an ownership lens, we embraced the problem, ignored the path of drama, saved time, and fostered a relationship along the way.
Ownership is not a skill, though it can be practiced. It's a mindset where 'the buck' doesn't just stop, but rather where it starts. From the beginning, a project manager should be aware of two things: 1) great teammates are needed to accomplish great things, and 2) it's his or her job to shepherd the former to the latter. Hence, ownership is what turns knowing into doing. Ownership gives birth to commitment, to inspiration, to courage, to perseverance, and ultimately, to that "WOW" we want to deliver to our customers.
It's always interesting to hear the discussions on management vs. leadership with PMs (as if one is supposed to choose between them), yet through it all, we can't forget the ownership part. It makes all the difference in the outcome.
Contact us so our Vision teammates can demonstrate firsthand how we take ownership for our responsibilities, enabling us to deliver World Class Customer Service and Quality for you.