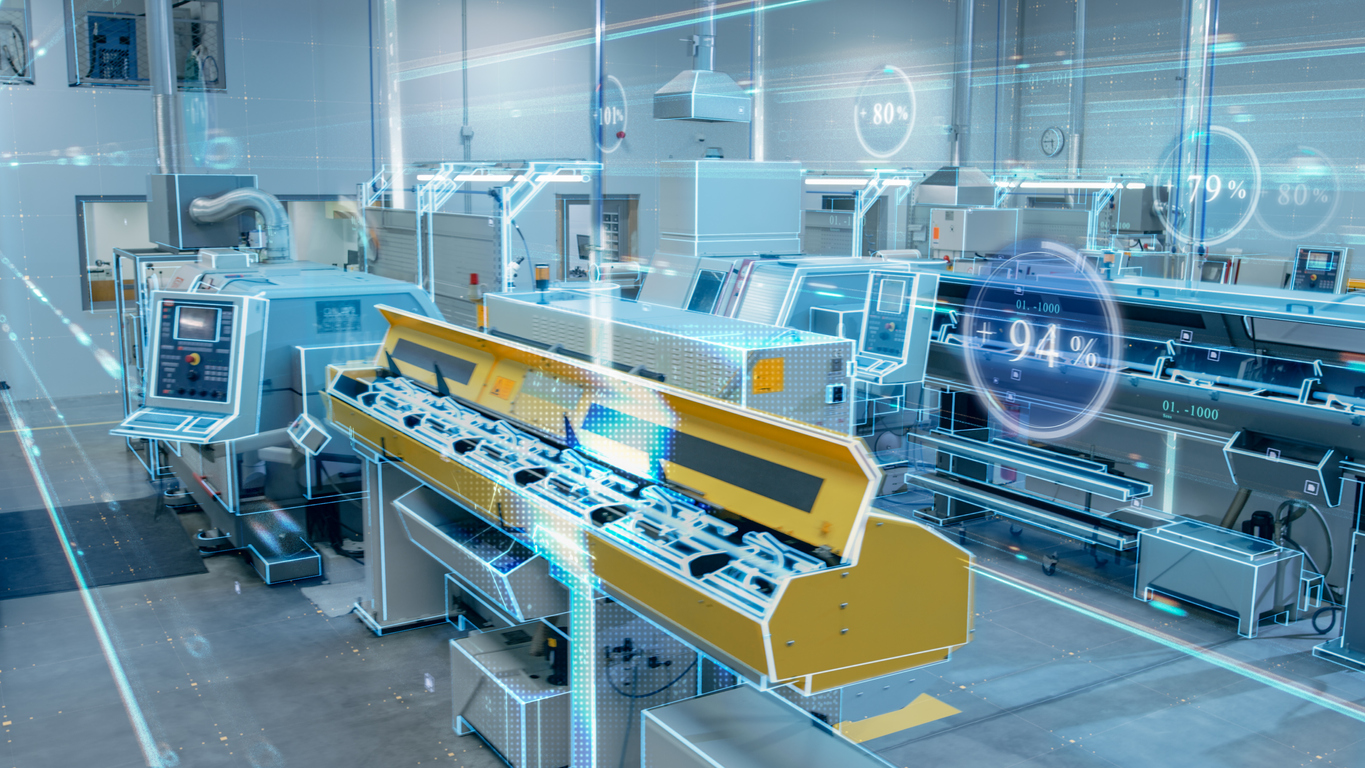 In today's competitive manufacturing environment, businesses need to find ways to improve efficiency, productivity, and safety. One way to do this is to deploy a private 4G/5G network.
A private 4G/5G network is a dedicated wireless network that is designed for a specific organization. This type of network offers a number of benefits for manufacturers, including:
Increased reliability and security

Reduced latency and jitter

Increased bandwidth

Improved scalability
These benefits can help manufacturers to improve their factory operations in a number of ways. For example, a private 4G/5G network can be used to:
Connect and control robots and other automated equipment

Collect and analyze data from sensors

Provide real-time video surveillance

Deliver mission-critical applications
Nokia is a leading provider of private 4G/5G networks. Together, Vision Technologies and Nokia are partnering to offer solutions for manufacturing customers with everything you need to deploy a private 4G/5G network, including:
Network planning and design

Equipment installation and commissioning

Network management and support
"The partnership between Vision and Nokia has benefited our customers that are frustrated with WiFi coverage limitations, throughput, and latency," added Vision Technologies Vice President of Mobility Mike Foss. "Having a "private" wireless network that is not connected to the public cellular and general WiFi networks helps ensure connectivity and compliance to advanced system requirements, as well as improved latency. Nokia, as a company, has been an excellent example of a true partnership with Vision; approaching each and every opportunity with an open mind and solid solution to our customer's problems. Vision, as a complete systems integrator, our varied business unit's capabilities, as well as our deep rooted history in structured cabling, has allowed us to offer a robust solution set to our customers, which now includes the Nokia Private LTE/5G suite of products and services."
If you are looking to accelerate your factory digitalization, a private 4G/5G network is a great option. To learn more, listen to the latest episode of the Nokia Private Wireless podcast, titled "Accelerate your factory digitalization with a private 4G/5G network solution."
In this episode, Nokia discusses:
The benefits of private 4G/5G networks for manufacturing

How to deploy a private 4G/5G network

Five tips for a manufacturer considering the deployment of cellular infrastructure
Listen to the podcast:
Visit the Nokia Private Wireless website to learn more: https://www.nokia.com/networks/private-wireless/
Contact Vision Technologies to discuss your private 4G/5G needs
Wireless & DAS