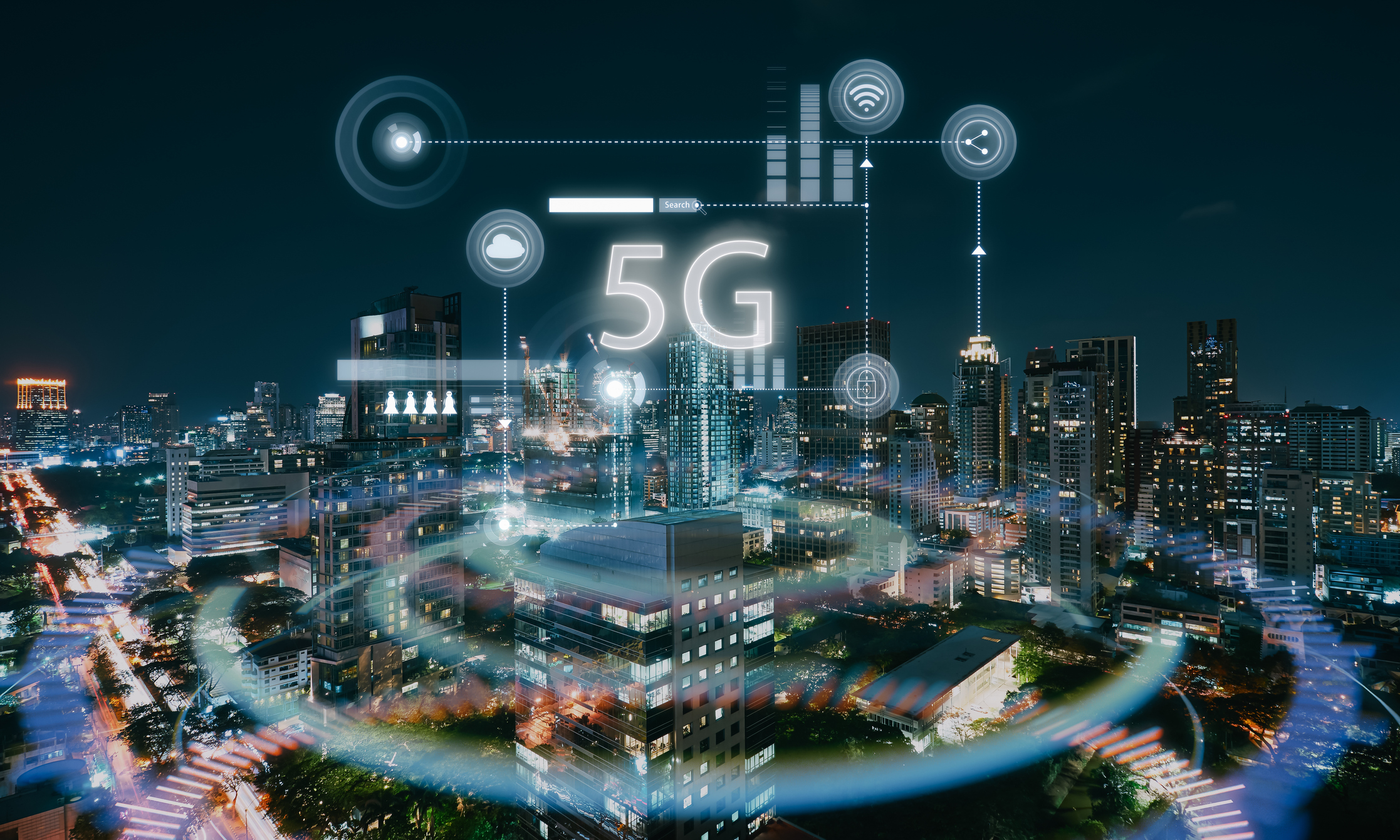 5G Cellular for In-Building Distributed Antenna Systems
We have all lived through the marketing hype surrounding 5G for several years. The latest technology claims to speed up downloads, enhance our lives, and give us a more connected experience. While visiting several of the multitude of cellular stores, tech stores, and even some large venues, users could witness the amazing wireless service speeds as advertised. However, when the user would leave the store or venue, they were left with the same old cellular they had been used to. That is, unless you were inside of one of the many metropolitan centers that rolled out 5G already. These speeds as advertised offered an amazing experience, so long as you opted into one of the few devices as an upgrade that included a "5G network". What few realized is that 5G was broken down into three bands, or categories.
What Are 5G Bands?
Categories of 5G include:
Low Band,

Mid-Band, and

High-Band.
Low-Band offers the greatest range utilizing existing cellular frequencies. Mid-Band meanwhile is part of the C-Band Auction announced in early 2020. The last category, High-Band, is also called Millimeter-Wave and offers the highest throughput, but shortest range.
Most cities rolled out a combination of the Low-Band on their existing frequencies, and/or High-Band, Millimeter-Wave. The C-Band rollout is expected in 2022, after several delays by the FAA around public safety for the Aviation industry. The carriers invested over $80 Billion for these bands and we are starting to see some traction in their adoption. In fact, recently carriers have been asking for the inclusion of C-Band for their In-Building DAS solutions.
It is expected that by 2023, C-Band frequencies will be the dominant data frequencies utilized, freeing up existing bands for voice, thus reducing the overload of the carrier network currently.
Best DAS Solutions For Businesses
It is unlikely that the High-Band, Millimeter-Wave technology will ever find its way into the commercial office building, outside of high demand, high user density environments. The reason for this is that the High-Band frequencies do not propagate over wide areas or through most walls. This is where C-Band will change our cellular experience. The higher data rates offered by C-Band, as well as the inherent ability for more penetration, will allow cellular operators to utilize these bands indoors to enhance the user experience.
The DAS manufacturers, such as ADRF, Corning, CommScope, JMA, etc are already ramping up their product offerings to accommodate the C-Band technology. Since the Mid-Bands do not propagate as well as the lower existing cellular bands, this will require additional active devices or passive antenna locations. While this will cost either the venue or carrier more to deploy on existing and new DAS systems, the benefits offered by these Mid-Band frequencies will include everything the marketing hype has promised.
Make sure you are prepared for the next level of connectivity. Contact a Vision Technologies Distributed Antenna System (DAS) solutions expert to develop wireless signal solutions that meet your needs. 
Explore other DAS solutions and featured projects.