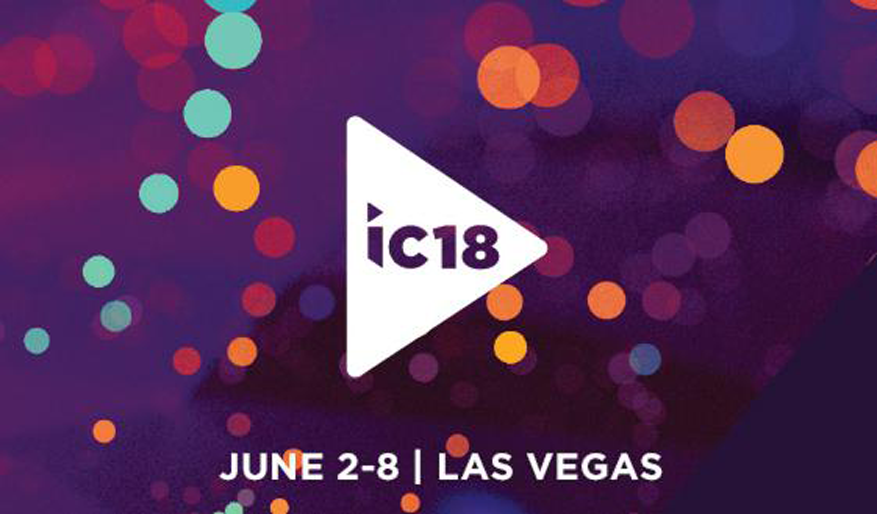 Exciting News from InfoComm 2018: The Annual AV Collaboration and Presentation Showcase
This year at InfoComm in Las Vegas, Vision's engineering team was well represented. Joe Harris, Kevin Opeth, and Aaron Schiefer worked the event to learn more about new technologies and how we can incorporate them into solutions for our customers.
There were several themes that carried throughout the show. Collaboration, as a solution for both enterprise and smaller companies, was seen in many areas. Technology updates were pervasive throughout the exhibit halls; fewer new product announcements but a greater number of updates and feature releases were seen at the show. 
Here are a few of the noteworthy topics our team noticed this year as they met with industry-leading partners and technology providers.
Large format display technology is shifting from videowalls using flat-panel LED displays to Direct View LED video displays and laser projectors, many supporting 4K resolution. The viewing experience in these large formats is outstanding and the manufacturers had their best videowall technologies on display to catch your eye when walking around the showcase floor. The new laser projectors are now rated to exceed 20,000 hours for brightness. Heavy office use of 8 hours per work day (or 10 years of service) makes bulb replacement obsolete.
The new Direct View LED video walls are also delivering compelling experiences with brighter LEDs and higher resolution (less space between pixels or LEDs). Direct View LEDs are great for areas exposed to more ambient light (lobby areas, display windows, or outdoors) and are now available with under 1mm of space between LEDs. The benefit of both laser projectors and Direct View LEDs for large videowalls is the elimination of the bezel lines between traditional flat panel LCD displays, which creates a window pane effect as viewers approach the videowall, even when thinner bezels are used. While display technology will continue to improve, the price for performance is getting better. Improved manufacturing has decreased the cost for these new higher performance products and they are now the product of choice for may large format applications.
Many collaboration announcements were enhancements for products announced at last year's InfoComm. These systems are now delivering the increased capabilities and functionality needed for the rapidly expanding Huddle Space market. New technology at the show ranged from demonstrations of AI and speech commands for automation to improved USB cameras and audio systems. Cisco has fully rebranded the Spark to WebEx Teams, Polycom was featuring Pano and Trio (Note, Plantronics will close on the acquisition Polycom in Q3 2018), Legrand has expanded and now includes Chief, Da-Lite, Middle Atlantic, and Vaddio, and had many other announcements.
The biggest news from Vegas during InfoComm was our Washington Capitals Hockey team winning the Stanley Cup in game 5 Thursday night. While not part of the InfoComm event, it was great to see the influence of the show with so many Caps fans in Vegas to Rock the Red at Game 5.
Our team is back and eager to share their observations on industry trends to help you plan your collaboration roadmap. We are only a call away and our Integrated Technology Delivery (ITD) is a great methodology to develop your collaborative workflow deployment strategy.
Contact us to help with your AV Collaboration and Presentation solutions.