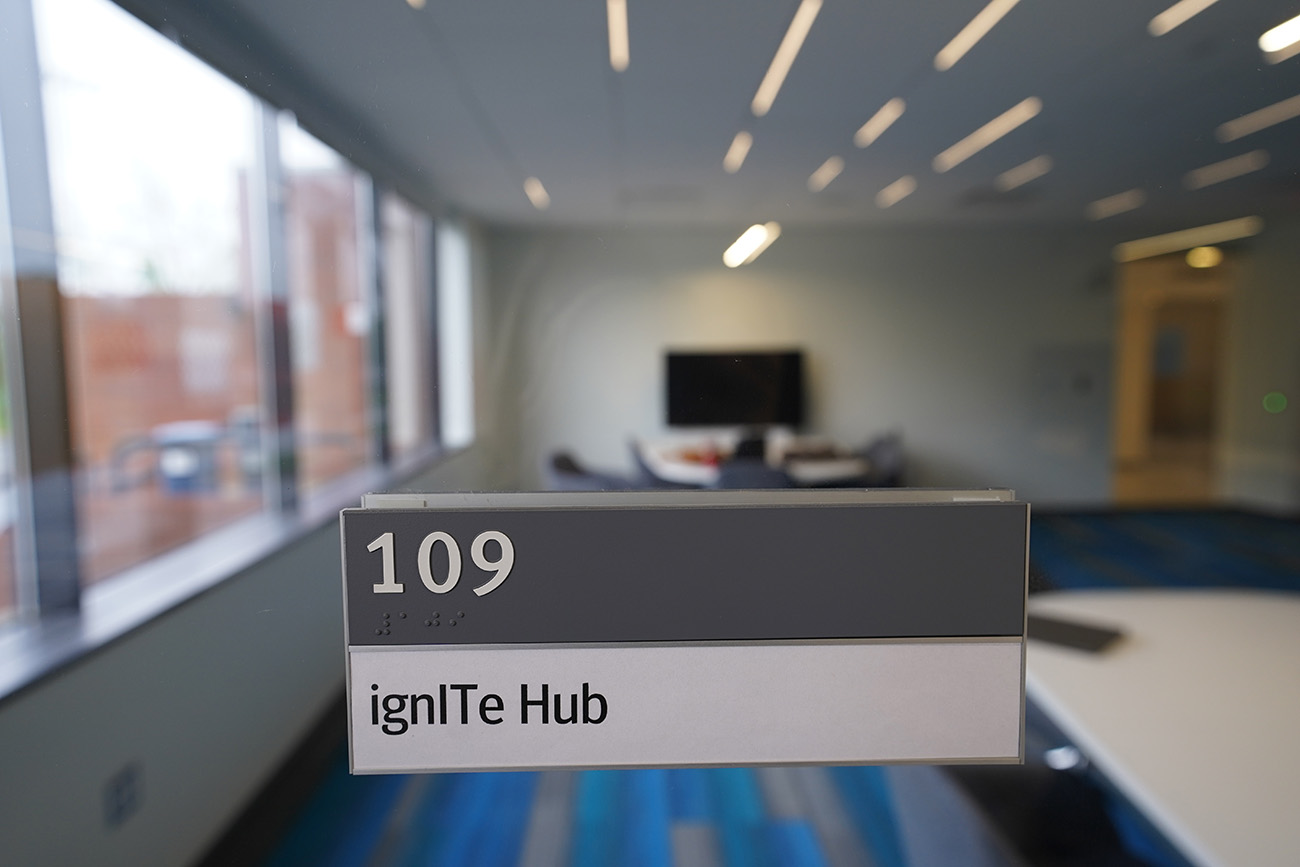 Technology plays a critical role in student learning. The pandemic only cemented that role, while opening new doors to a robust hybrid learning experience. Every year, Education Technology Day is held on September 23 to celebrate the ed tech that helps teachers teach better and students learn better. In Maryland, Montgomery College's ignITe hub is the perfect example of the power of technology in classrooms. Read about the unique classroom preparing the next generation of tech talent at Montgomery College.
ignITe Hub at Montgomery College

How do you develop and enable the next generation of technologists for cyber, web commerce, gaming, and other opportunities which require programming, networking, security, and web development skills? 

How do you create opportunities for anyone who has the desire to learn, to access this knowledge without limitations of social economic status, zip code, or what school they attend? 
Montgomery County, in collaboration with Montgomery College, has created a learning environment to achieve this and it was launched this summer. The ignITe hub is a vibrant, hybrid collaborative environment with cutting-edge Apple technology to learn, innovate, solve community problems, spur entrepreneurship, spark career interests and deepen the community's tech talent in Montgomery County. Vision Technologies is honored to have participated in the creation of this new space to connect schools and students with technology and IT learning.  Vision provided the audiovisual and collaboration technology in the ignITe Hub, including a new HyFlex instructor workstation to create a hybrid classroom, enabling remote students access to the Montgomery Can Code programs.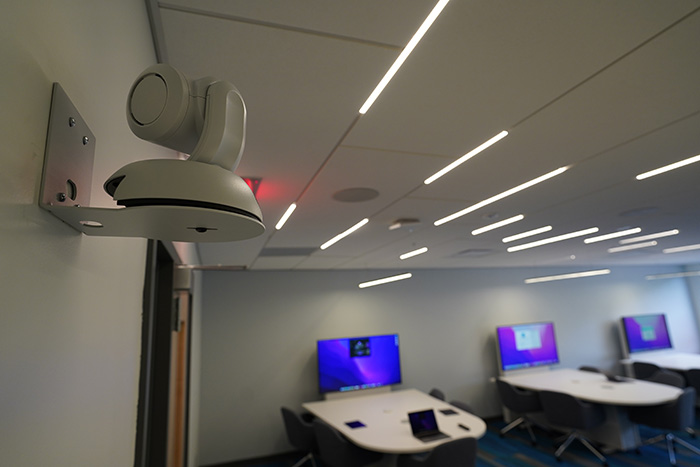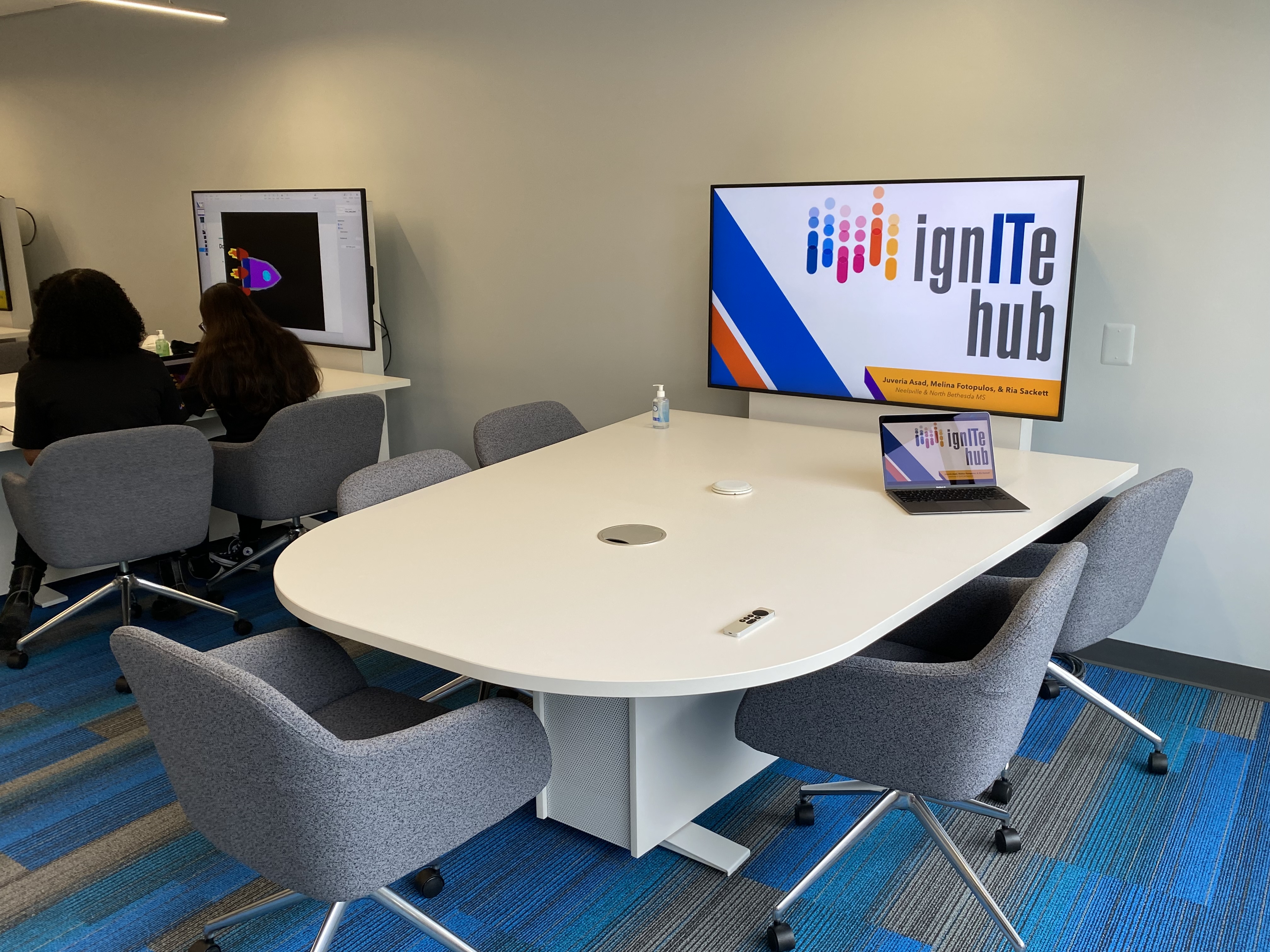 Hyflex Classrooms Empower All
The mission of the ignITe hub is to develop digitally empowered individuals in untapped populations in order to access opportunities and thrive in the tech industry that will transform the world. In May, Montgomery County and education leaders made that mission a reality when they celebrated the new ignITe Hub with a grand opening ribbon-cutting ceremony at the facility on Montgomery College's Rockville campus. The space aims to support "the next generation of IT professionals," according to the county, through instructional classes, Apple technology, and collaborative spaces.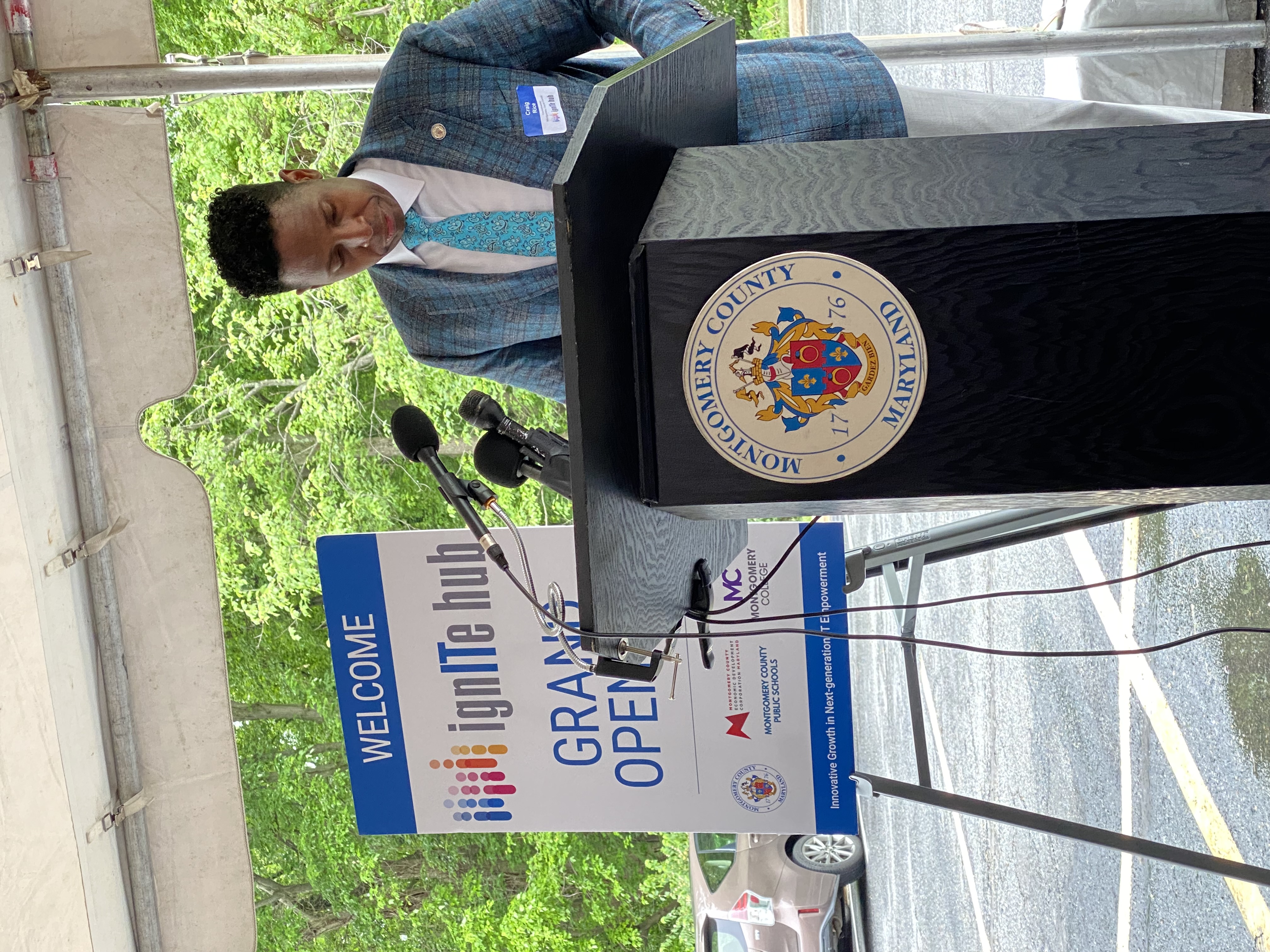 The impact of the ignITe Hub in the community will be significant and Councilmember Craig Rice was a major advocate saying, "I am proud of the dedication and hard work of the ignITe Hub's partners. This grand opening would not have been possible without a shared vision for a more technologically advanced workforce. The community will greatly benefit from the wealth of resources offered by our leaders in education and workforce development. The ignITe Hub is critical to creating a strong talent pipeline into the tech industry and effectively supporting entrepreneurship. The Hub welcomes all County residents who seek to advance their career and educational aspirations."
Watch the video walkthrough and learn more about this exciting new program that helped to make Montgomery College's Vision a Reality:
Curious about other AV work from Vision Technologies? Check out our featured projects.
Audio Visual (AV)