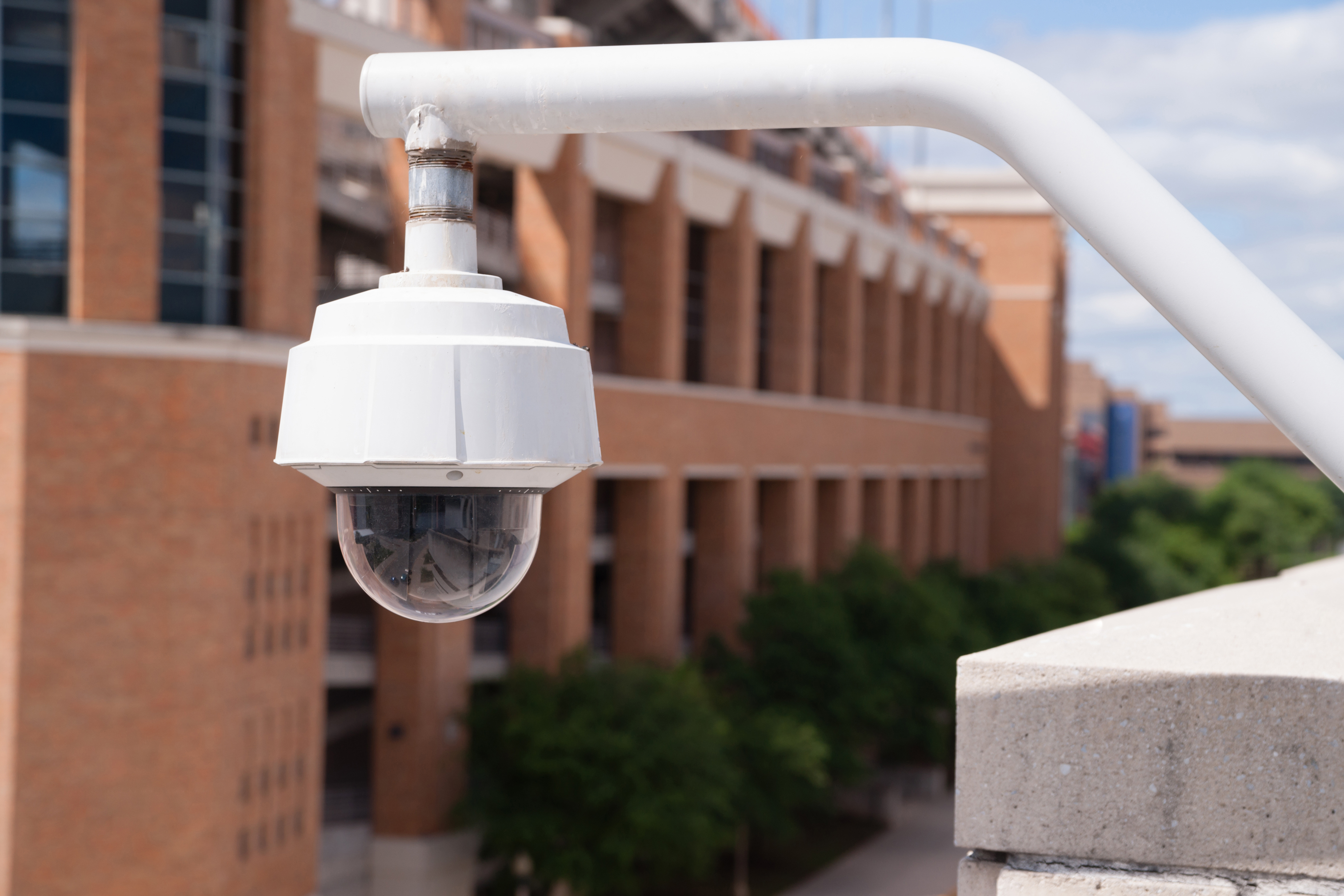 Lockdowns are ending and businesses are re-opening but COVID-19 has left a lasting impression on what constitutes the "new normal" work environment. Threats from variants or a potential summer surge remain. As more companies bring their workforce back to the office, the way they interact with their teammates in their workspace has undergone some fundamental changes. There is a lasting concern over the health and wellness of the people we interact with on a daily basis. Temperature checks, masks, and social distancing may be with us for a while. Some of these may be seasonal or implemented in response to new threats that crop up.  
Have you re-evaluated your security solutions in response to these changes?
Surveillance, Intrusion, and Access Control systems are on the frontline of monitoring and reporting activity related to new policies related to visitor management, building and room occupancy levels, custodial cleaning of high traffic areas, and more. These systems should allow you to respond to potential issues in real time – not just record it for later review.
Although workplace safety has always been a concern, for the immediate future, physical health is a heightened component of this.
While access control has been in place to regulate who enters a protected space and when there is a new concern about tracking how many people are in a specific place at once. That data can be used to monitor adherence to social distancing policies or to stimulate action by custodial teams, to clean high traffic areas more frequently.
Traditional badge readers can be supplanted by biometric technology that provides more reliable user authentication and can offer additional options like temperature and mask screening and verification.
Alarms and intrusion detection can be integrated to eliminate the need to physically interact with multiple items like readers, keypads, and buttons. A single, unified interface in an operations center can play a role in social distancing by consolidating the tools needed to oversee your solutions into a single platform requiring less personnel to effectively monitor and manage.
These solutions will all be optimized by data analytics. Location services can keep track of assets and personnel throughout a facility. Thorough video surveillance analytics can result in effective heat maps, providing further efficiency in resource allocation, and can even provide benefits beyond security. For example, robust surveillance can show owners which areas are being utilized most often, helping drive space efficiency. The aforementioned heat maps can also be helpful in designing more engaging experiences in common spaces. If visitors or teammates aren't lingering in a particular area, it could trigger a more in-depth study of how that specific section of the building could be more enticing or perhaps repurposed.  
With the proliferation of data being generated by more capable IoT devices combining video surveillance, intrusion detection and access control into a unified platform has become crucial for success in today's world of global business, heightened customer expectations, and long-distance collaboration.
At the heart of an effective security strategy is a simple goal – to provide employees on corporate campuses, customers engaging in immersive experiences, students in schools, and everyone in between with the sense of security needed to freely focus on their daily tasks rather than worrying about their health and safety.
Solutions also need to focus on uptime and ease of operation and maintenance – if maintaining your security solution detracts from your ability to use it effectively and achieve that overarching goal of safety and freedom, it is time to re-evaluate.
It's also critical to begin with thorough planning, including full audits of your current systems and risk/vulnerability assessments.
The Security Business Unit at Vision Technologies has the experience and expertise to help you establish your goals and vision, work with converged technologies to achieve total integration of your systems, and ensure your teams aren't overloaded with maintenance and monitoring requirements. We can design and implement a solution to help you properly manage the reality of our collective "new normal."
If your organization falls into the education, healthcare, state and local government, or any of the other eligible stimulus funding target areas, Vision and its security partners can help you to navigate the grant process to help you secure funding for your security project. To learn more, check out this video from the Security Industry Association (SIA) to get an overview of which safety and security solutions fall into allowable uses under ARP and CARES Act Funding:
| Ready to Get Started | Stimulus Funding |
| --- | --- |
| Schedule a consult and ask about how our protection as a service (PaaS) plans can convert your purchase to a fixed monthly expense and future proof your investment. | Talk to a Vision representative about funding your project using your American Rescue Plan or Cares Act dollars. |
Security Systems