COVID-19 Customer Support & Continuity of Operations
Vision is Open & Ready to Support You as an Essential Critical Infrastructure Company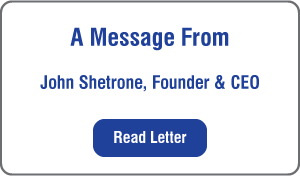 Globally we are facing a new reality in response to the COVID-19 outbreak. Today, our customers and partners are making unprecedented and dramatic changes in their day-to-day operations in response to the virus for everyone's safety.  Some organizations are choosing to close offices to non-essential employees to reduce the spread of the virus.  Others are enabling teammates to operate remotely with communication tools and networks upgraded to support this growing, immediate need.
As an essential critical infrastructure company, Vision is fully prepared to support our customers and their continuity of operations plans with our employees taking proper precautions on job sites and through those working remotely.  Vision can help solve and support the technical challenges that have quickly mounted for organizations that need to rapidly enable remote workforces as a result of the COVID-19 outbreak. Vision can deliver and support secure remote access solutions and combine them with the latest unified communications and collaboration platforms to enable remote workers to work seamlessly from their homes.
Vision is here to help. If you need support, please call us at 866.746.1122 or Contact Us via the website.
If you are an existing Managed Services Center (MSC) customer and need support, please contact us at 866.847.8841, via e-mail at MSCSupport@VisionTechnologies.com, or through our MSC Portal.
Screening, Protection & Tracing (SPT) Solution
As organizations implement Return to Work (RTW) strategies in the face of the global pandemic, a Screening, Protection & Tracing (SPT) plan is critical to protecting employees, visitors, and the broader community.  At Vision Technologies, our SPT solutions are designed to help screen people at the point of entry and to protect your organization through touchless access control, mask detection, and elevated skin temperature (EST) measurement.  In addition, our SPT solutions enable organizations to enforce density and social distancing policies and to perform a contact tracing analysis to identify where an infected individual came into contact with others.  With a comprehensive SPT solution in place, you can prepare your organization for a safe and secure return to work.
Touchless Visual Communication & Collaboration (TVCC) Solutions
As organizations implement Return to Work (RTW) strategies in the face of the global pandemic, Touchless Visual Communication and Collaboration (TVCC) solutions are critical to employee and visitor safety while enabling productive meetings and teamwork. At Vision Technologies, our TVCC solutions are designed to create a safe and secure touchless meeting experience where people can communicate and collaborate seamlessly and with ease with in the room, remotely, or both. In addition, our room system and digital signage solutions enable organizations to reinforce occupancy and social distancing policies and share important real-time health and safety information from a range of integrated solutions. With a comprehensive TVCC solution in place, you can prepare your organization for a safe, secure and productive return to work.
Enabling Productive Remote Work
Vision has tremendous depth and breadth in enterprise mobility and network infrastructures. Vision designs, installs, and provides post-implementation support for wireless network solutions that enable enterprises to seamlessly connect anyone, anywhere, anytime, and on any device – securely and reliably.  This includes rapid deployment and scaling of remote access solutions.
In order to enable productive remote work, organizations must first ensure that remote workers have the ability to connect to the enterprise.  A preconfigured secure remote access point allows remote workers, in any location with internet access, to connect to the enterprise network. This means that remote users can access the same applications, services, files, and network devices seamlessly from home. Simply provide a remote access point for your employee's home network, and they'll soon be back online as if they were in the office.
Secure Connectivity: Virtual Private Networks (VPNs)
Working from home is no different than working in the office when it comes to cybersecurity.  When rapidly deploying any technology, security is often overlooked, so organizations should pick a solution that enables secure connectivity.  VPN's are one of the most effective tools for securing the remote access transport.  A VPN is a secure, private and anonymous network connection that runs over a public or untrusted internet service. Through a secure client, remote workers can access the enterprise network, applications, services, and files as if they were sitting at their desk.  VPN connections can be deployed via a software client or through a preconfigured wireless remote access point with built-in VPN capabilities.  A rapidly deployable, scalable VPN solution can ensure the entire enterprise network transport from laptops to enterprise resources remains secure and stable as remote workers connect from a wide variety of home networking environments.
Unified Communication & Collaboration (UCC)
Once secure connectivity is in place, organizations must consider how to keep their teams connected and productive by providing the right Unified Communication & Collaboration (UCC) solution.  Many of our customers have already adopted a UCC platform to support their organization across the local region or around the globe.  These enterprise platforms include Zoom, Cisco WebEx, Microsoft Skype/Teams, RingCentral, and other cloud-based Video-as-a-Service (VaaS) solutions for interoperability between huddle rooms, conference rooms, video conferencing systems, laptops, tablets, and other mobile or BYOD users.  If you need immediate access to a UCC platform to support connecting your remote teammates, Vision can help you determine which solution is best to meet your requirements.  Many of these services are cloud-based with no on-premise equipment required.  These solutions are software or web-based applications that enable conferencing with voice, video, and screen sharing for anyone with Internet access.  During this crisis, several of our partners are offering services for new users for free or minimal charges.  Vision has listed some of these initiatives at the bottom of this page and is here to help you make the right decision.
The Impact of Physical Security on Continuity of Operations
As organizations rush to implement their continuity of operations plans and to deploy large scale remote workforce solutions, it is important to consider how physical security solutions can protect your enterprise, people, property, and critical assets with vacant or lightly staffed sites.  Regardless of size of your organization, HR and Security staff must work together to limit the COVID-19 collateral damage.  The people in your organization responsible for Security Systems and Security officers are the first line of defense.  These critical personnel may find themselves working remotely where they will need remote access to alarm, video, and access control systems and perhaps the ability to remotely answer intercom systems.  Success will depend on creating sustainable remote operations allowing them to rapidly detect and respond to an event.  Organizations can solve these challenges by deploying and leveraging a variety of solutions such as secure cloud-based physical security monitoring and management platforms.
Cloud Management
As many organizations rapidly deploy secure connectivity for remote workers, managing a portfolio of geographically dispersed network devices can be a challenge.  By leveraging a cloud management solution, enterprises can shift access, administration, monitoring, and support of remote enterprise IT devices into the cloud to enable remote IT workers to ensure continuity and that day-to-day IT operations can remain fluid. Cloud Management can also offer analytics, remote provisioning, and reporting to help manage disruptive environments during this crisis.
Disaster Recovery & Continuity Planning
The COVID-19 Pandemic raises new risks, issues, and improvement opportunities for business continuity and disaster recovery planning.  Enterprise IT resources and business processes are being tested as never before.  Vision can assist performing risk assessments, preparing a risk and Business Impact Analysis (BIA) that addresses a range of possible disasters or contingency scenarios.   Vision's business continuity and resiliency services equip clients to overcome any IT failure and restore your business operations in short order.  We help establish priorities for operations, determine what business processes are imperative to your company's continued business and how long you can survive without them.  We assess your current Data Recovery Strategy considering high availability vs. failover vs. restore vs. backups, and closely investigate current weaknesses or risks within each of those areas.  A BIA also allows you to measure the impact of downtime for effected areas of the business, determine availability requirements, estimate the cost of downtime (lost sales, reduced customer confidence, etc.), and identify legal/compliance levels regarding data security. We ensure your critical needs are evaluated and prioritized, help prepare Business Continuity and disaster recovery plans, make recommendations, lead implementation projects, and provide updates and periodic testing to ensure the effectiveness of continuity planning.
Partner Assistance Initiatives
Due to COVID-19 outbreak, we are seeing a huge spike in UCC inquiries as commercial, federal, state, and local governments look to continue daily business activities in a remote work environment. In order to support your business while adhering to public health mandates, Vision is working closely with partners to provide you with additional collaboration resources.  Please take advantage of these special COVID-19 partner initiatives and contact Vision if you need support.
Cisco WebEx
Microsoft Teams

If you're implementing new remote working practices or are expecting an increase in demand, Cisco WebEX allows you to temporarily expand remote worker usage and security at no additional cost. Providing free 90-day licenses for businesses who are not WebEx customers. Expanded capabilities include:

Unlimited usage (no time restrictions)
Support for up to 100 participants
Offers toll dial-in (in addition to existing VoIP capabilities)
Go to the Cisco WebEx COVID-19 site

Teams is a part of Office 365. If your organization is licensed for Office 365, you already have it. But we want to make sure everyone has access to it during this time. Here are some simple ways to get Teams right away.

If you're an individual using an email address like Gmail or Outlook, you can sign up for the freemium version of Teams.
If you work for a business that isn't currently licensed for Teams, try free Office 365 E1 offer for six months.
Go to the Microsoft Teams site
Vision is here to help. If you need support, please call us at 866.746.1122 or Contact Us via the website.
If you are an existing Managed Services Center (MSC) customer and need support, please contact us at 866.847.8841, via e-mail at MSCSupport@VisionTechnologies.com, or through our MSC Portal.