Thanks for Supporting TAPS
Over $17,600 was raised during our Thanksgiving Trek for the Tragedy Assistance Program for Survivors (TAPS). On November 21 at 5 a.m., Demian Seeley, Sr. Vice President of Vision's Commercial PMO, trekked 41 miles across the Appalachian Trail from Pen Mar Park, Maryland to Harpers Ferry, West Virginia. Approximately 11 hours later, he completed his mission. Vision teammates met him along the way or were challenged to walk, hike or run in their hometown.
Final stats:
102 teammates
16 states
466 miles
13,000 feet of change
$17,600 raised
$2,400 over goal

A BIG SHOUT OUT to the following companies who helped make this fundraiser a success:
Genetec
Verigent
Shissler Certified Payments Processing
Anixter, Inc.
NTS Bearing Total Wealth Management
Chesapeake Marketing, Inc.
Integrity Auto Group
Accu-Tech
Spartan Firearms Training Group
Biamp Systems
Mindgrub Technologies
ADP
Stampede Presentation Products
Symco, Inc.
Belden
Crestron Electronics
Thanks to everyone who participated or contributed to this fundraiser. See Vision's Facebook page for additional photos.
NEXT EVENT FOR TAPS
Vision's Bull & Oyster Roast
Saturday, January 19, 2019
www.visiontechnologies.com/newsroom/events/bull-oyster-roast-benefit-taps
---
The Inside Trek: Supporting TAPS
It seems like we all know someone who is on active duty, in the guard or reserves, a fallen service member, a retired veteran or a military spouse. Or at least we know someone who knows someone. For those who have lost, we must band together as a company and as part of a larger community to deliver support for those we can uplift. The Tragedy Assistance Program for Survivors (TAPS) offers compassionate care to all those grieving the loss of a loved one who died while serving in our Armed Forces or as a result of his or her service. In partnering with Tragedy Assistance Program for Survivors (TAPS), our contributions aid in strengthening national peer support networks and assist in the development of grief counseling resources.
As a part of our 'Making Giving Reality' campaign, join Vision Technologies, Inc. as we take the days of public thanksgiving and prayer traditions a step further with our very first Thanksgiving Trek for TAPS.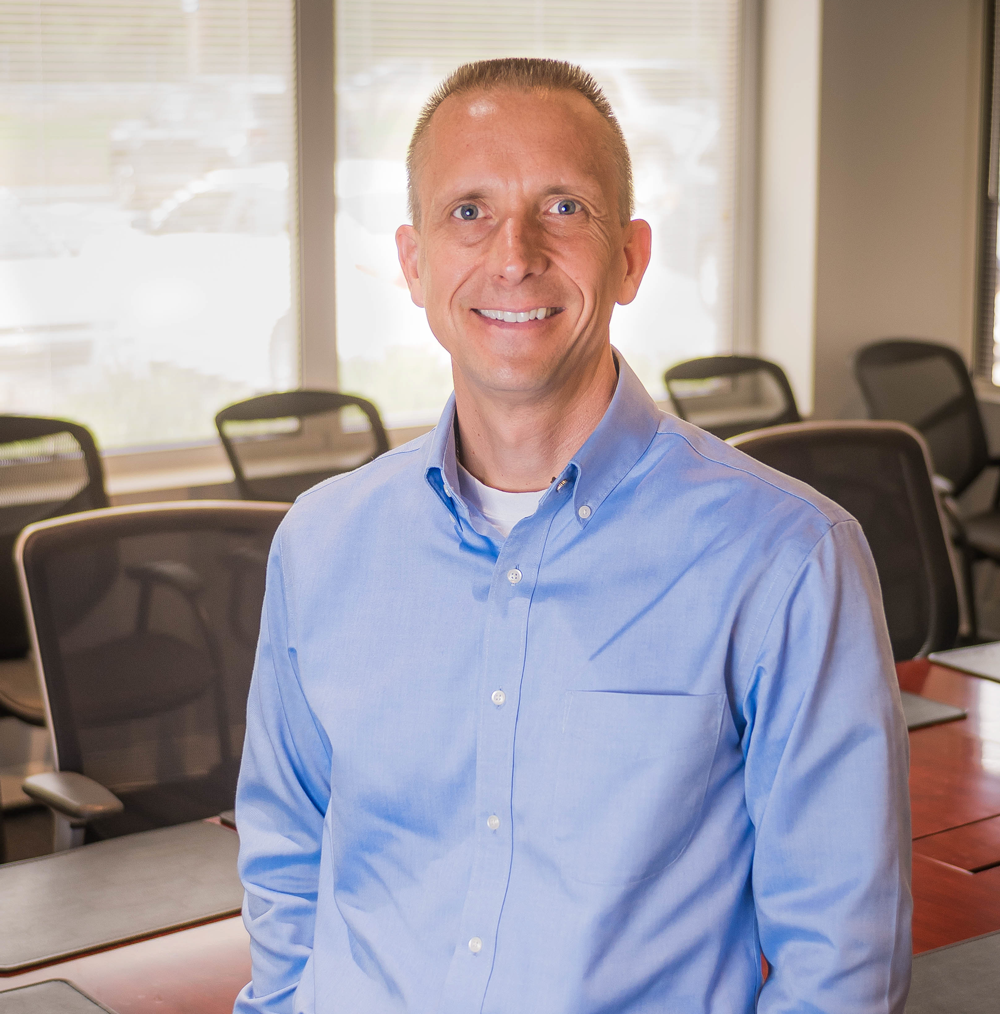 How many steps you might ask?  Throughout this week our 500+ teammates from around the country are walking/hiking/running for TAPS, along with our friends and family and customers and business partners.  And on November 21st, our very own executive, Demian Seeley, will be trekking 41 miles over the Maryland section of the Appalachian Trail, stepping off in the early hours from Pen Mar Park, Maryland and finishing down in Harpers Ferry, West Virginia as dusk settles in at the end of the day.
None of us are racing, but rather are offering a gesture of thanks to those who have served and give strength to those who have lost their loved ones. Whether you wish to hike with us on the Appalachian Trail, walk over Thanksgiving break in your own setting, or participate as a silent donor, please join us as we remain steadfast in our commitment to the TAPS mission.
Our Trail Trekkers are outfitted with SPOT Gen3 global satellite GPS messengers for tracking and life safety. Track our Trekkers LIVE using Trackleaders: http://trackleaders.com/at.
Join Demian Seeley or walk on your own.
Sponsorships
AT Fast Facts
Stories In Memoriam
Sponsorships
Above and Beyond: $1,001+
Go that extra mile and get special recognition for your generous, charitable donation.
Trail Sponsor: $1,000
Sponsor the entire 41-mile trek from Pen Mar Park to Harpers Ferry National Historic Park.
Section Sponsor: $500
The 41-mile trail is divided into four sections. Sponsor one section or all four!
Drop Sponsor: $250
At each drop point the trekkers will pause and honor the names of the fallen.  Be a part of sponsoring these incredible moments.
Mile Sponsor: $100
Honor a loved one who served in the military and receive a Vision/TAPS t-shirt in their memory.
Blaze Sponsor: $41 ($1/mile)
Keep trekkers on course with the white tree markers indicating the direction of the trail. (Approximately one white blaze every 70 feet.)
Trail Magic Sponsor: $5-$40
When hiking, all unexpected gestures and surprises are appreciated on the trail (i.e., water, a surprise hiker, a piece of fruit, etc.).  This is even more true with donations to TAPS, where of your acts of kindness all add up and are uplifting, appreciated and remembered.
Appalacian Trail (AT) Fast Facts
The Appalachian Trail is a nearly 2,200-mile hiking trail through the Appalachian Mountain Range in the Eastern United States. It is the longest "hiking-only" footpath in the world.
The Trail travels through 14 different states
The Appalachian Trail is the largest AND longest running volunteer conservation project in the world.
The elevation gain/loss of hiking the entire Appalachian Trail is the equivalent of climbing Mount Everest 16 times.
Civilization is not as far away as you might think. On average the trail crosses a road every 4 miles.
Less than 15,000 people have completed a successful thru-hike of the Appalachian Trail.
The "wild" ponies of Virginia's Grayson Highlands State Park are not really all that wild.
It's estimated that about 99% of the entire trail has been either relocated or rebuilt since its completion.
Springer Mountain is not the original southern terminus of the trail (Mount Oglethorpe).
The trail's creators thought most people would actually hike Southbound.
The idea for the Appalachian Trail and the Long Trail were conceived atop the same mountain.
Skyline Drive follows the original path of the Appalachian Trail.
Stories In Memoriam
Demian Seeley's Story:  In Memory of Sgt. Vincent M. Deterkavage
Sgt. Vincent M. Deterkavage served in the U.S. Army in the 60th Infantry Regiment, 9th Infantry Division and was killed in action in World War II on August 3, 1944 after the invasion of Normandy. Just 22 years old, he had been a veteran of two other campaigns, in North Africa and Sicily. He was my Great Uncle that I never met; yet he was one that I knew, for my grandmother would speak so fondly of her younger brother "Vincie," both of whom grew up poor yet happy in the coal mining town of Shamokin, PA.
As a young man what struck me the most within the memories of my grandmother was her deep sorrow. Even a half-century removed from the shock, her teary eyes and choked up voice told the story of a heart that was still broken. With my immaturity and ignorance, I didn't understand why she never 'got over' her loss.
Back in 1944, support was hard to come by. The War Department only sent a telegram to my great-grandfather on August 23, 1944 notifying him that his son was killed in action. This isn't to suggest that no one cared in those days (for they did), but just to acknowledge how things were. It could be painfully quiet on the home front for a long time. Even a lifetime.
While support for survivors improved over the decades it wasn't until 50 years later in 1994 that an organization such as TAPS (Tragedy Assistance Program for Survivors) was founded, by a veteran and survivor. So, now, to have a non-profit dedicated 24x7 to providing compassionate care free-of-charge to anyone who is grieving the death of someone who died while serving in the military, regardless of circumstance of death or relationship to the deceased, can make all the difference in the world. Families are told they are not alone, because they are not alone.
Of the several artifacts that our family has from Uncle Vincie, we are blessed to have his letters written from overseas. One written from Sicily on October 23, 1943 to my grandmother opens with, "Dear Maime. I've written quite a few letters today, so I might as well include my dear sister. For the past three nights, they were supposed to show Bob Hope in Ghost Breakers but somehow or other every time they seem to get the picture started, the machine breaks down. (Oh it is just because I'm so anxious to see the picture.)"
The letter goes on of course, and so does our family's appreciation for having Sgt. Vincent M. Deterkavage as our hero. One who quietly and unselfishly gave his life so that we may have our freedom. There are so many men and women who have done and continue to do the same for all of us. I hope that despite the commotion we have swirling around us nowadays, we always remember this and stand together, humble and grateful.
Al Saxon's Story:  In Memory of James R. Saxon
James R. "Jimmy" Saxon answered his country's call to duty. Lieutenant Saxon, while on patrol in Thua Thien Province, Vietnam, June 1, 1971, was killed in an ambush. Lt. Saxon was attached to Company B, 2d Battalion, 501st Infantry, 101st Airborne Division. Jimmy was an All-American mid-fielder (in lacrosse) and was President of the Kiwanis Service Club, Circle K, at Towson State College (now Towson University). Posthumously, in 2012, he was elected to the Glen Burnie (MD) High School Wall of Honor. A memorial Scholarship fund has been established, James R Saxon Memorial Scholarship, at Towson University. Each year a scholarship has been awarded to a student with the qualities that were the hallmark of Jimmy's life: athletics, leadership and academic excellence.
Jimmy was my oldest cousin, and an amazing role model. He died as he lived - in service to others. It's been 48 years, and I still miss him.