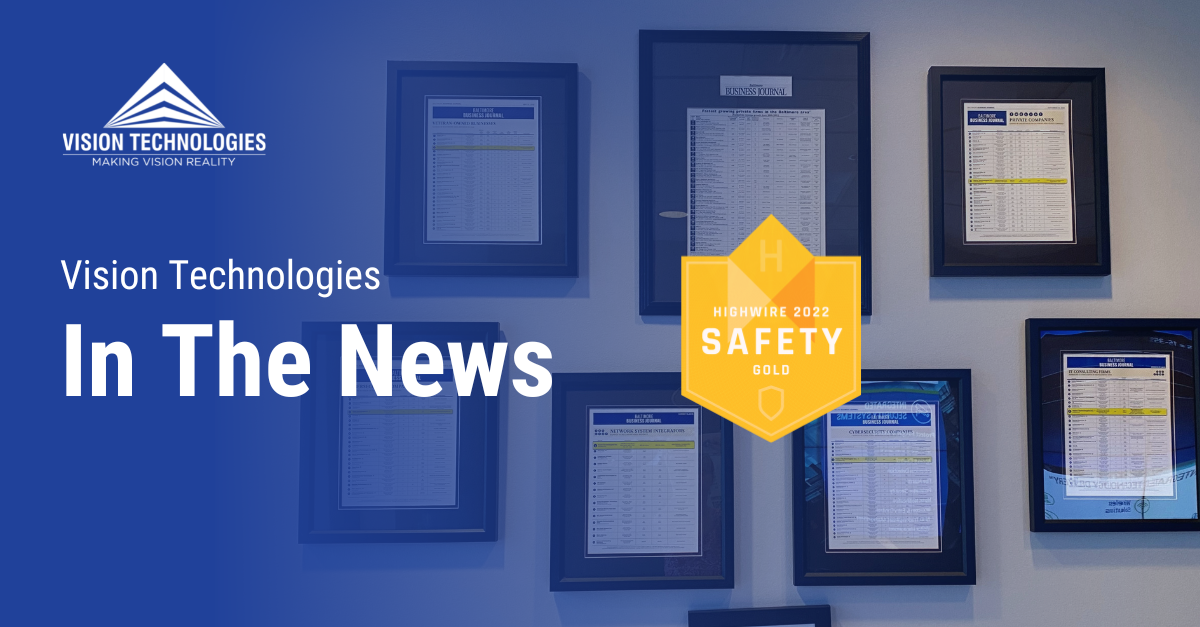 Highwire, a global risk-management and safety company, recently named Vision Technologies (Vision) as one of its safest contractors through the Gold Safety Award. This award is presented to companies who register a safety score between 85% – 95% in the Safety Assessment Program administered by Highwire.
The Safety Assessment Program reviews a company's historic safety performance and current safety management systems. The program provides thorough, objective and consistent evaluation of company performance so clients can identify, monitor, and manage risk smarter. The results provide a strong indicator of how a vendor or contractor values safety and a reliable predictor of future performance.
Safety is expected across all job sites, but Vision is proud to strengthen that commitment to our customers. Just recently, Vision's South Carolina Data Center team was invited to celebrate one million labor hours without any safety incidents. The Highwire Gold Safety Award is a testament to Vision's continued commitment to safety.
 
Read the full Highwire news release.