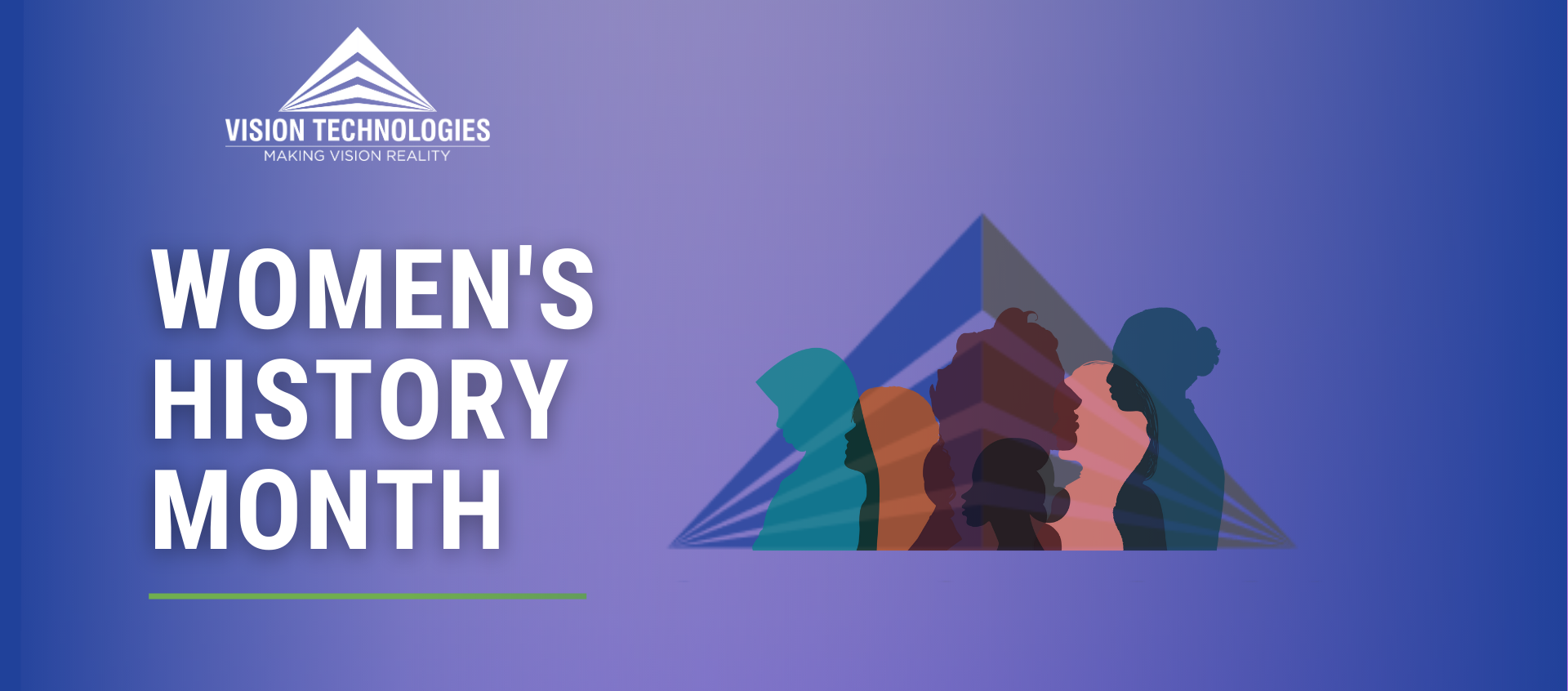 For over 100 years, March 8 has been recognized as International Women's Day. Celebrated as a global day focused on increasing visibility of women's achievements and historical contributions, in 1978 it expanded to Women's History Month by presidential proclamation. This Women's History Month and beyond, Vision Technologies (Vision) is dedicated to recognizing the diverse women across the company through the newly established Vision Women's Network.
Employee Resource Groups: What are they?
Along with the Veterans Group, the Women's Network is one of two new Employee Resource Groups (ERG's) launched at Vision. ERG's are designed to create a supportive environment for workers with diverse backgrounds and shared interests to connect, collaborate, and bring new ideas to leadership.
"I'm excited to spearhead this new HR initiative through our Women's and Veterans Groups," said Vision Chief Human Resources Officer Joe Quinn.  "Employee Resource Groups are the ultimate way to gain buy-in and engagement from teammates. They enrich the teammate experience and give them the opportunity to connect on a common platform and collaborate on matters that affect them. Our goal is to make Vision a destination employer and this initiative is just one way we are intentionally designing our Vision culture." 
The Vision Women's Network
In January 2023, the Women's Network officially kicked off with an omelet chef and pancake breakfast open to all followed by a member's only women's health brown bag discussion. The group's goal is to build a supportive community for the women of Vision to discuss issues women face in the workplace and provide support for career development and networking opportunities. To realize that goal, members of the Women's Network will join together this year over bi-annual external keynote speakers designed to bring together all teammates within the company, quarterly give back events, and bi-monthly exclusive brown bag discussions focused on issues affecting women.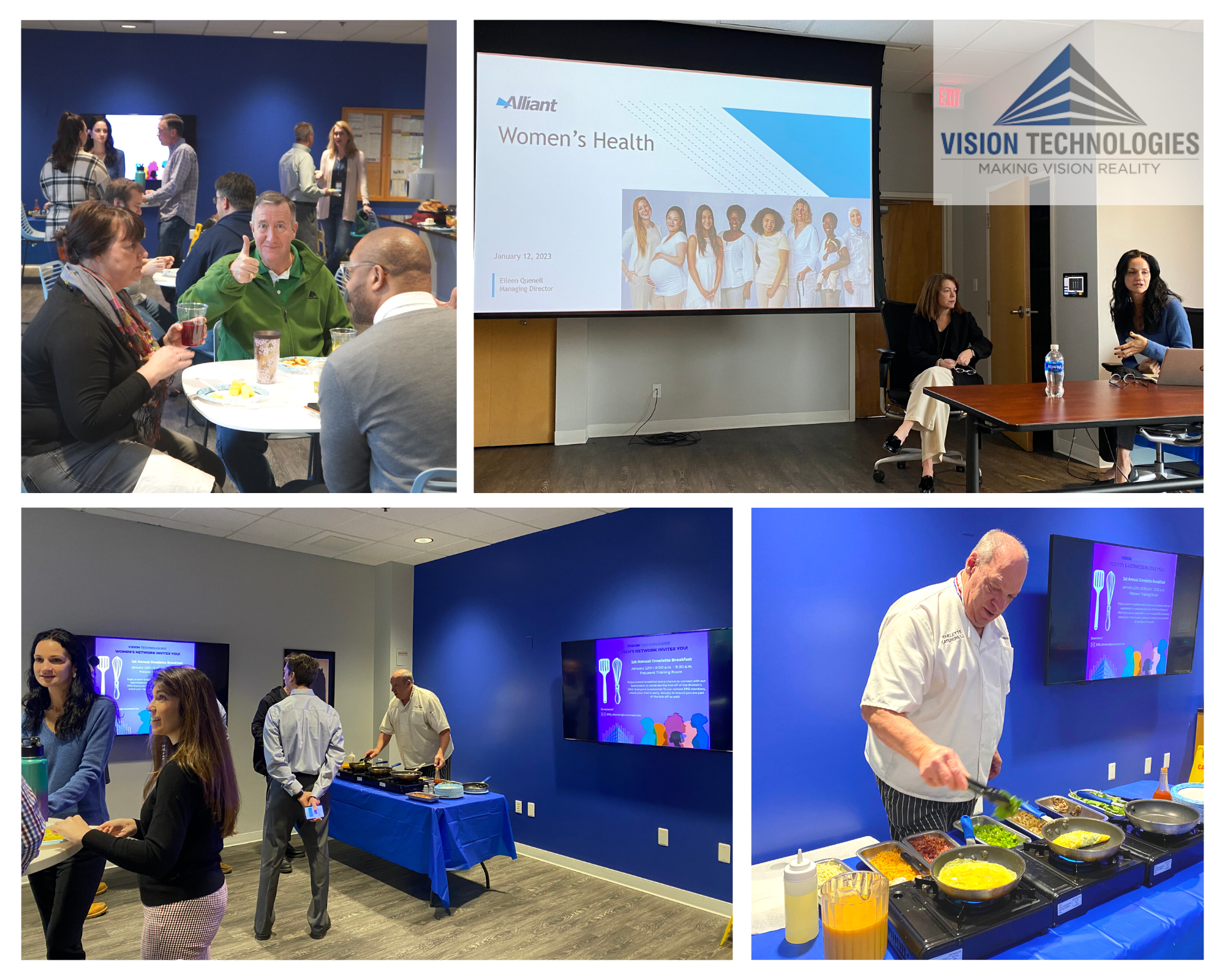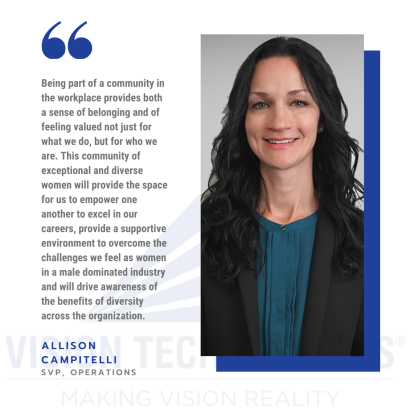 "I am proud be part of the team establishing the Vision Women's Network," stated Vision Senior Vice President of Operations Allison Campitelli. "Being part of a community in the workplace provides both a sense of belonging and of feeling valued not just for what we do, but for who we are. This community of exceptional and diverse women will provide the space for us to empower one another to excel in our careers, provide a supportive environment to overcome the challenges we feel as women in a male dominated industry and will drive awareness of the benefits of diversity across the organization."
In celebration of Women's History Month, the first keynote speaker event is planned to be held at the end of March. The keynote series is open to the entire company and will feature successful women leaders sharing their stories on how they overcame challenges and navigated predominately male industries.
"Building a world class teammate experience is at the center of our culture at Vision," added Vision President Kevin Nolan. "Part of that world class experience is being committed as a leader to fostering diverse points of view and creating a more inclusive workplace-from the top leadership down to frontline workers. I am proud to see our first two groups, the Women's Network and Veterans Group, launch. They are already creating a new sense of community, advocacy, and professional development within Vision."
Looking for a community to call your own? We think you'll find one here at Vision. Check out our open career opportunities and apply to join the Vision team.