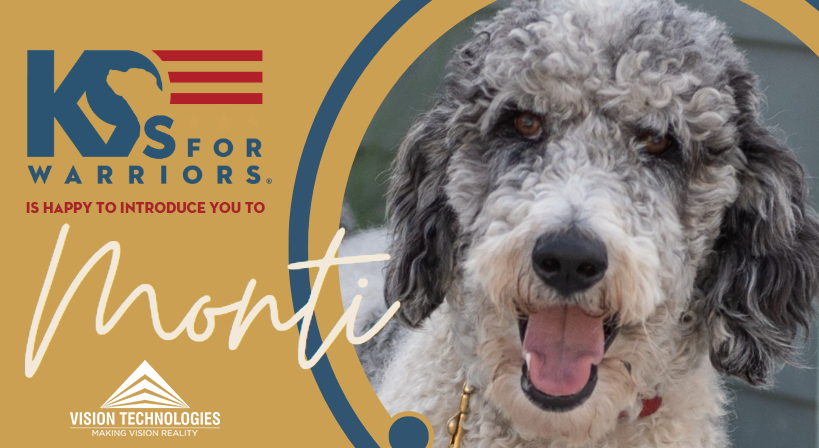 Memorial Day is a time to honor and remember the sacrifices made by our brave servicemen and servicewomen. It's a day when we come together as a community to pay tribute and make a positive impact. This Memorial Day, our team embarked on a heartfelt journey of giving back, celebrating the remarkable work of K9s For Warriors and our beloved adopted dog, Monti. It was also a time to join together in creating an atmosphere of collaboration and community through charitable efforts- what Vision calls "Making Giving a Reality". Joined by the Vision Women's Network Employee Resource Group and the Vision Charity Committee, we also supported House of Ruth, an organization empowering women leaving domestic violence. Continue reading to learn more about these heartwarming stories.
Honoring Our Heroes with K9s For Warriors:
On average, 20 veterans tragically die by suicide every day in the United States. K9s For Warriors is the nation's largest provider of highly-trained Service Dogs to military veterans suffering from PTSD, traumatic brain injury, and/or military sexual trauma. These incredible canines play a vital role in restoring hope, independence, and love to those who have selflessly served our country.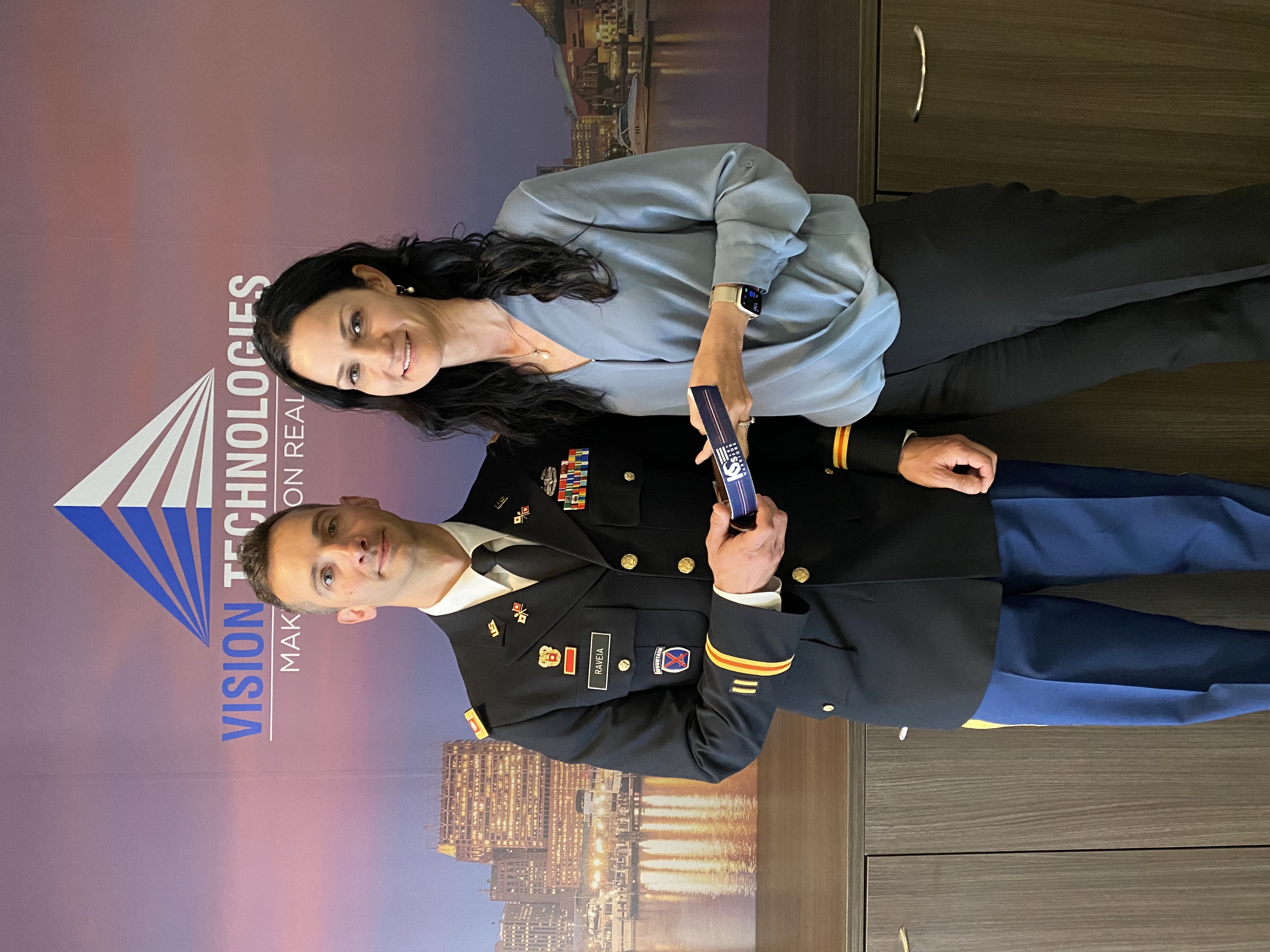 Almost 9% of Vision Technologies' workforce are veterans. Touched by the organization's dedication to supporting military veterans and shelter dogs, Vision Technologies sponsored the adoption and naming of a dog through fundraising efforts in 2022. After hosting a naming contest, Monti the dog is now named after the late Medal of Honor recipient Sergeant First Class Jared C. Monti. Sergeant First Class Jared C. Monti was a soldier in the United States Army who lost his life in Afghanistan. He grew up with and served with Vision Technologies Senior Vice President of Operations Allison Campitelli's brother, Lieutenant Colonel Steve Raveia. On May 25, Vision Technologies was honored to celebrate Sergeant First Class Jared C. Monti's story and participate in a live reveal of Monti the dog with representatives from K9s For Warriors and Vision Technologies over a virtual livestream ceremony in honor of Military Appreciation Month and Memorial Day. Through the special livestream ceremony, we showcased the impact that service dogs have on the lives of veterans, reminding everyone of the power of unconditional love and support. We thank our community of partners, sponsors, and teammates who were instrumental in meeting our fundraising goal. Monti will live on as a beacon of hope and companionship for us all.
Empowering Women and Supporting House of Ruth:
In collaboration with the Vision Women's Network employee resource group, we extended our commitment to making a difference by supporting House of Ruth—an organization dedicated to assisting women leaving domestic violence. This partnership allowed us to address the critical needs of these brave individuals as they transition to a new chapter in their lives. As a team, we organized a potluck where we not only shared delicious food but also shared stories and connection, starting with the livestream unveiling of Monti the dog.
During the potluck, we packed care supplies to donate to House of Ruth. From toiletries to clothing essentials, each item represented a symbol of hope and support for these women in their journey towards healing and empowerment. Whether attending virtually or coming together over potluck and packing in person at Vision's headquarters, the day brought us closer as a team, fostering compassion and unity.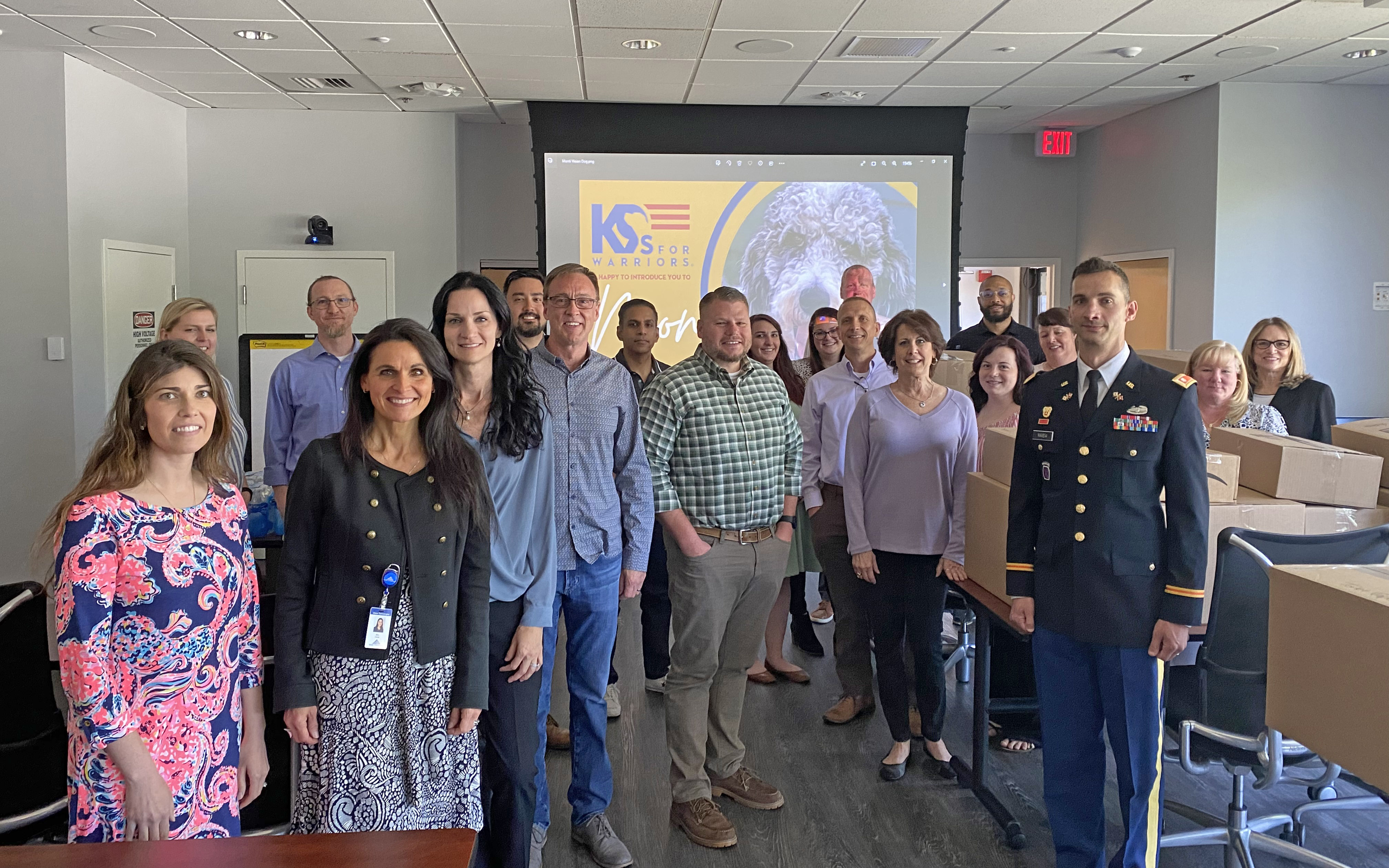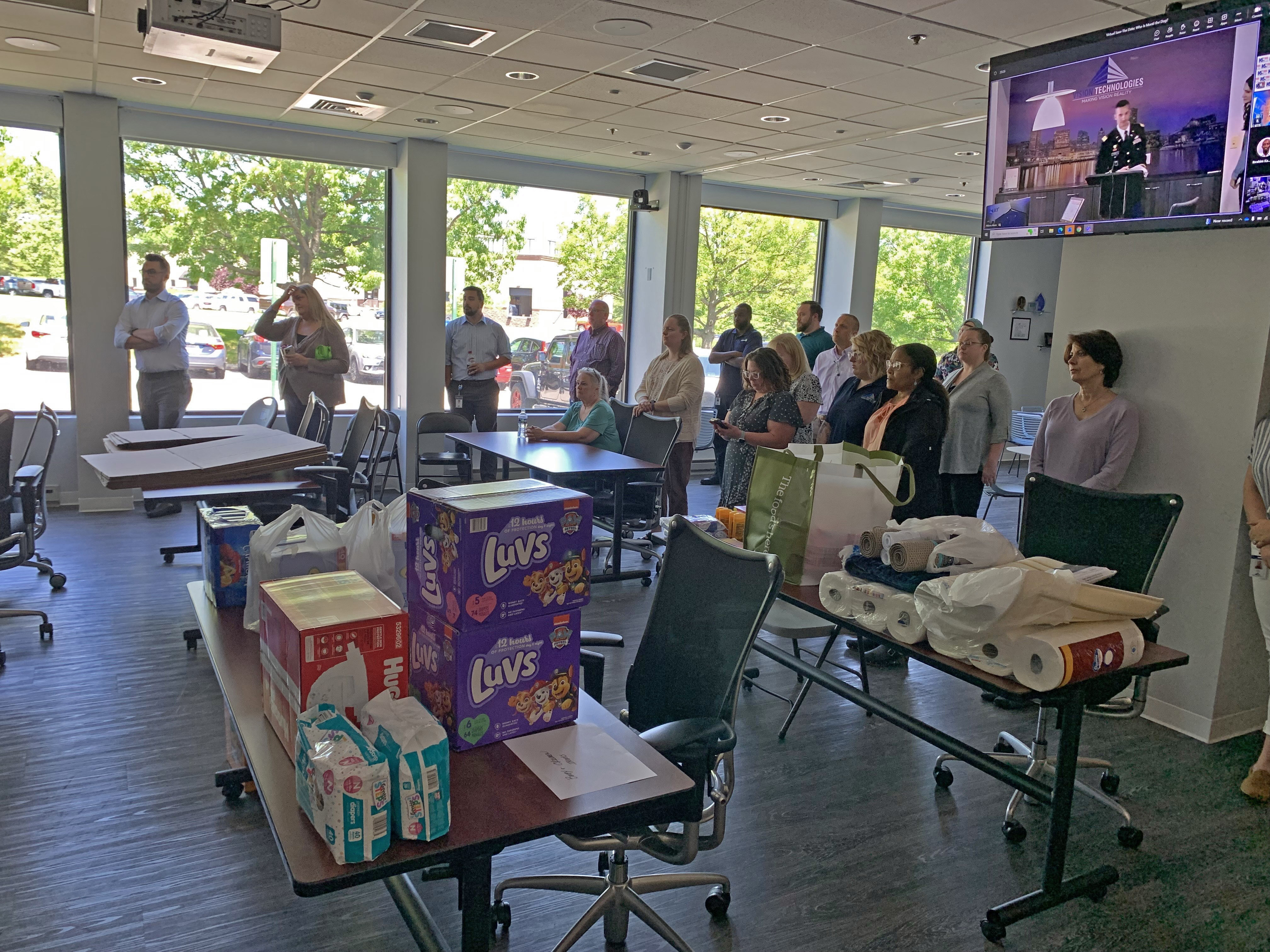 The Spirit of Memorial Day and Military Appreciation Month:
As we gathered to celebrate and make a difference in numerous ways, it was essential to keep the true spirit of Memorial Day alive in our hearts. This day goes beyond barbecues and sales—it is about remembering the sacrifices made by our servicemen and servicewomen. It's a time to reflect on their bravery, resilience, and unwavering commitment to protecting our freedom. Our celebration was not only a tribute to their courage but also a call to action to honor their legacy through acts of kindness and support.
Moreover, our event aligned perfectly with Military Appreciation Month, where we pay homage to all those who have served and continue to serve in our armed forces, including those in our Veterans Employee Resource Group. It was a moment to express our gratitude for their service, sacrifice, and the values they uphold. By coming together as a team, we amplified the message of appreciation and demonstrated our unwavering support for the military community.
Through these celebrations, we honored the remarkable work of K9s For Warriors, celebrated our beloved adopted dog Monti, and extended our support to House of Ruth. It was a testament to the power of compassion, collaboration, community, and collective action. Most importantly, it embodies the spirit that Vision Technologies was founded upon.
We thank our community for joining us in "Making Giving a Reality".
Interested in joining the Vision Technologies team? Explore our open positions.