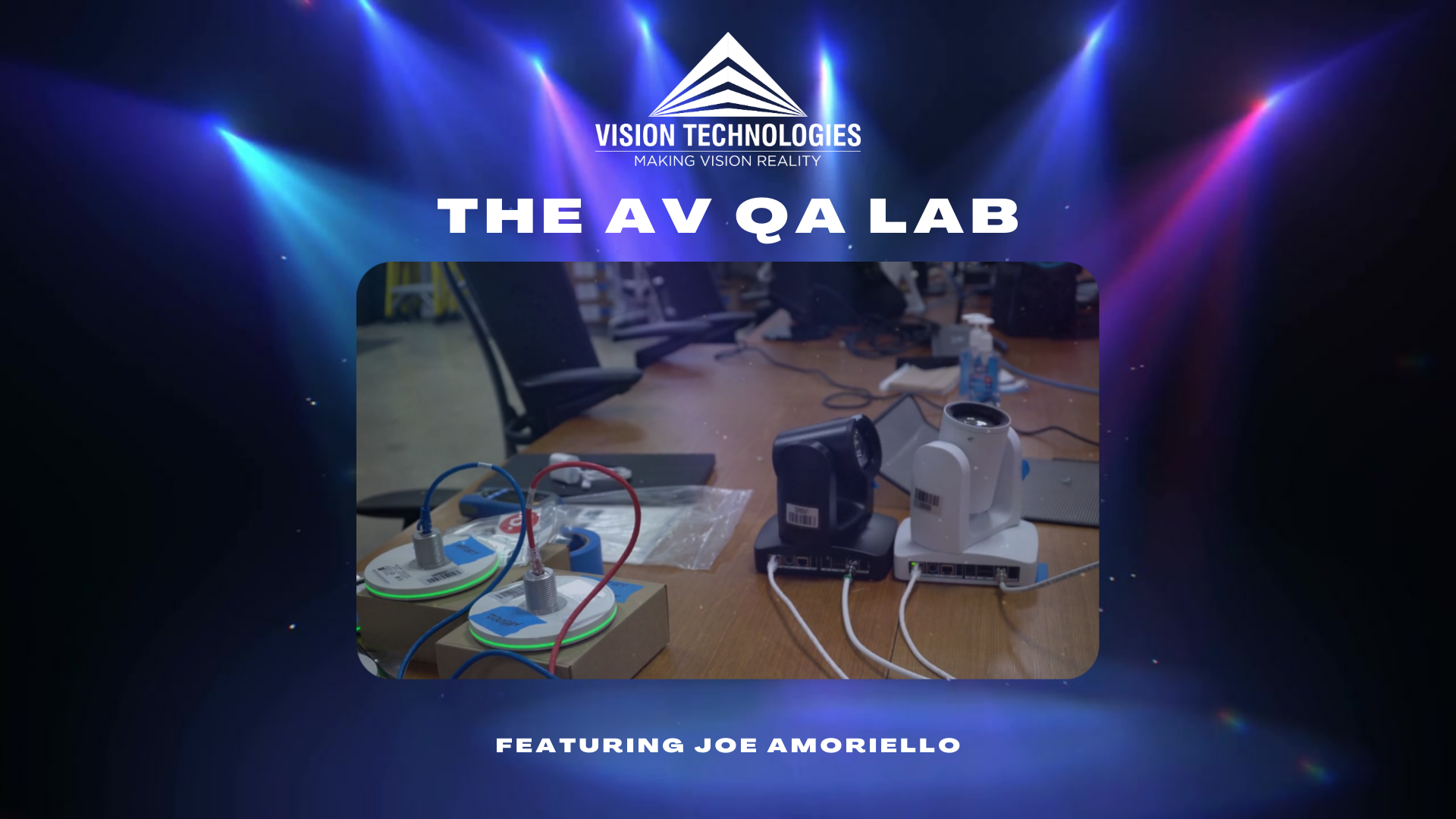 Here at Vision Technologies, our team is always looking for ways to deliver quality for our customers. For our Audio Visual team, that means running projects through the Vision Audio Visual (AV) Quality Assurance (QA) Lab. The AV QA Lab is a unique controlled environment to test, troubleshoot, and update AV systems before final customer installation.
The Customer Advantage
The Vision QA lab ensures a better experience for our customers by doing extra due diligence to get the systems ready for deployment. The lab improves delivery by putting the system through its paces and updating equipment as needed before the customer even sees the installation, solving problems before they arise.
"The QA lab is unique. I've never worked at a company with one. We even had a manufacturer come in for a lunch and learn and took a tour and ended up offering us beta equipment to test." Joe Amoriello
Watch the video as our Vision QA Lead walks viewers through all the advantages the dedicated QA lab offers to help deliver success for our customers:
Curious about other AV work from Vision Technologies? Check out our featured projects and services.
Audio Visual (AV)