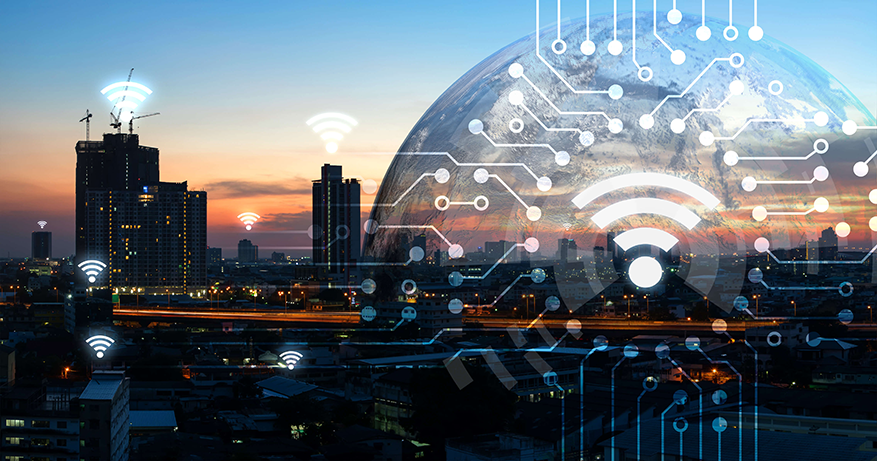 Securing IoT Devices: Major Challenges for IoT Cybersecurity
In an age where IoT interaction in the workplace is more commonplace than not; securing the IoT devices that interconnect our content with the world has become a major challenge for most businesses. Controlling vulnerability across your entire business ecosystem and protecting content against intrusions from outside or unknown devices is paramount for success.
Our worlds are becoming more connected every day. Whether we ignore it, accept it, or are impartial; the fact remains that we are all connected in some fashion every minute of the day. Gone are the days of calling someone at home on a landline. Gone are the days of getting a text message and pulling over at a pay phone to call into the office. Availability has fueled our thirst for content, and with that content comes the connecting devices that communicate for it. The Internet of Things (IoT) has become the Internet of Everything faster than anyone expected or planned for. New devices are added to our lives, and to our network, every day. These devices are all interconnected to provide the most up-to-date information available and these connections all share a commonality – the Network. Whether directly connected to the Internet, or simply connected locally, eventually it all ends up connected. These connections are where the risk is first recognized. The management of these connection is how we can protect ourselves, our identity, and our connected lives from outside threats.
With a vast majority of IoT devices being developed to enhance the end-user experience, securing the underlying firmware or OS is often an afterthought. In addition, many IoT devices are built to facilitate third party access and integration which exacerbates the security challenge. As a result, securing a broad portfolio of these devices on an enterprise network can get overwhelming.
This issue is further undermined as legacy devices are replaced and out of date firmware and operating systems with older security profiles remain in place.
Management and cybersecurity platforms have struggled to keep pace with the everchanging IoT environment we live in. Having a plan in place without ongoing Support and Maintenance is only as good as the day it was implemented, for the devices that existed when it was deployed, and for the most recent firmware or updates applied. It has become ever increasingly important to have a partner to manage and secure the network. Choosing a partner that understands the complexity and changing landscapes of IoT is key to overcoming the challenges that IoT introduces for cybersecurity in your network. Leveraging what you know about your network against unknown or outside devices will remain a key factor in the challenge of cybersecurity for IoT.
Navigating the complexity of IoT within the context of cybersecurity from traditional firewall and endpoint protections to IDS/IPS, WIDS/WIPS, mobile device management, more complex Network Access Control (NAC) and analytic solutions to enforce policy while quickly detecting and mitigating more sophisticated attacks is an overwhelming undertaking. Leaving these complexities up to industry experts can help ease the burden and overcome the many challenges for IoT and cybersecurity.
Contact us to manage and secure your network.