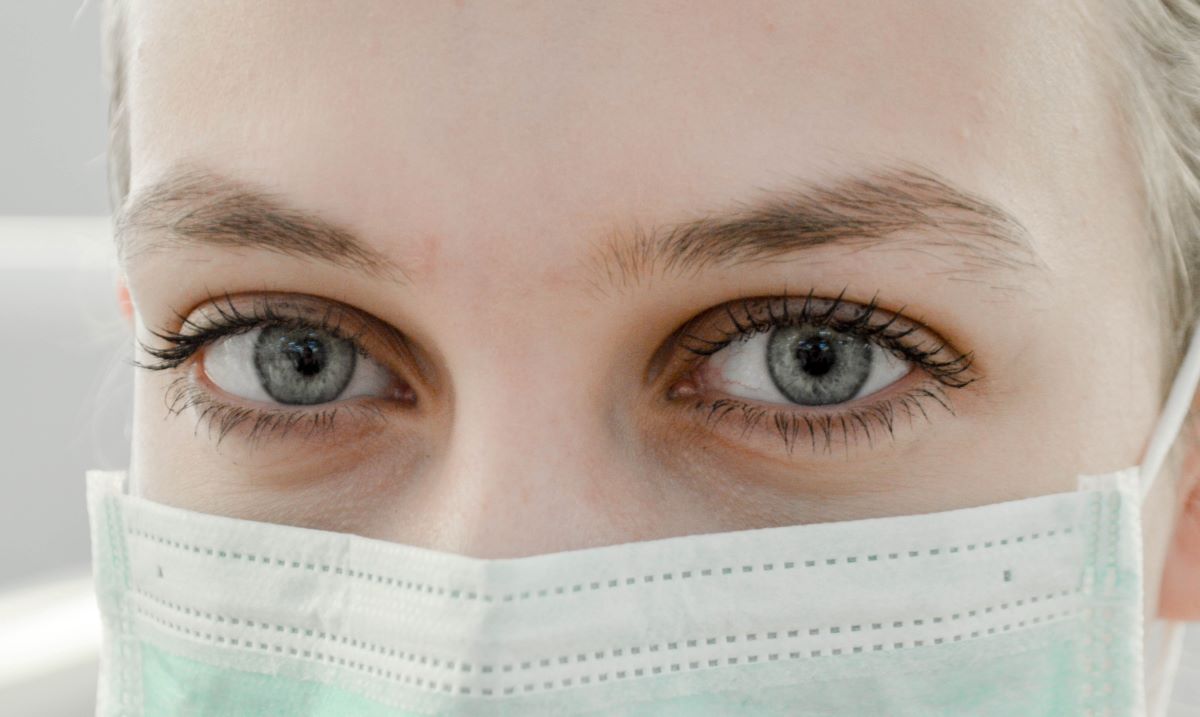 GLEN BURNIE, MD, May 5, 2020 – Vision Technologies, Inc. (Vision), a leading national network and systems integrator headquartered in Anne Arundel County, has donated 2,000 masks to Mercy Medical Center and Anne Arundel Medical Center. The donation is the first of hopefully more to come as Vision acquires both N95 masks and surgical masks.
In early March, just as the pandemic was officially declared, one of Vision's suppliers reached out and asked if the company would be interested in buying N95 face masks (specifically, KN masks with the same characteristics). Vision sought to be proactive and buy them in the hope of providing some level of protection to Vision teammates on the front lines working to support hospitals and other essential customers. Recognizing that there was a critical shortage of masks for healthcare workers, Vision ordered 2,000 masks followed by an additional 5,000 masks to be donated to the healthcare community.
"Our country is facing an incredible shortage of PPE for our frontline healthcare workers, and we are pleased that many of our teammates opted to donate the N95 masks we had acquired for them to the frontline healthcare heroes. That selfless act, our willingness to give, is one of the things about our Vision culture that I am most of proud of," stated CEO John Shetrone. "Through sheer persistence and a little luck, Vision is grateful to have the opportunity to procure, provide and donate these face masks for our teammates supporting essential business and healthcare organization, as well as medical workers who are working tirelessly to save lives in our community."
According to Mr. Shetrone, after almost two months of "waiting and uncertainty," Vision finally accumulated enough face masks "to meet our company's needs and follow through on our commitment to provide life-saving PPE to local healthcare organizations. We are proud to be able to support and help the heroes who are fighting the virus for all of us."
About Vision Technologies, Inc.
Vision Technologies Inc., an IoT systems integrator with national and global reach, is helping to reshape the way commercial clients and government agencies use technology to improve the quality and cost-efficiencies of services they deliver. Certified professionals design, engineer, install, support and sustain IP-converged technologies. Using its Integrated Technology Delivery™ (ITD™) methodology, Vision's specialties include high-performing industry certified Professional Services technical staff along with core Design-Build solutions for Security (IP Cameras/Access Control), Audio-Visual Systems, Wireless (WLAN and DAS), Low-Voltage Cabling, and Passive Optical Networks. Visit visiontechnologies.com and follow Vision's journey on how it supports customers as a critical infrastructure company on https://www.visiontechnologies.com/covid-19-customer-support-continuity-operations.
Media Contact
Al Saxon
Sr. Vice President, Sales & Marketing
Vision Technologies, Inc.
[email protected]
410-691-3109
###