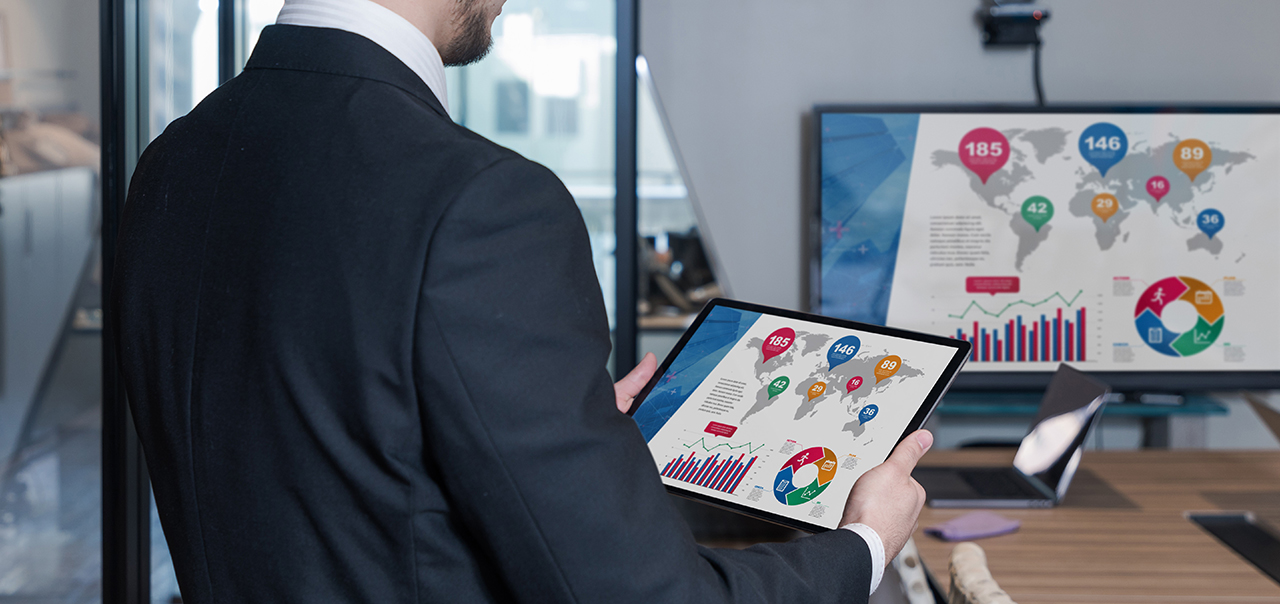 GLEN BURNIE, MD, September 11, 2020 – Vision Technologies, Inc. (Vision), a leading network integrator with national and global reach, is helping companies prepare for employees to return to work safely and securely. Vision's Touchless Visual Communication and Collaboration (TVCC) solutions are designed to create a safe and secure touchless meeting experience where people can communicate and collaborate seamlessly and with ease with in the room, remotely, or both. Room system and digital signage solutions enable organizations to reinforce occupancy and social distancing policies and share important real-time health and safety information from a range of integrated solutions. With a comprehensive TVCC solution in place, organizations can prepare their staff for a safe, secure and productive return to work.
TVCC Solutions for a Safe Work Environment
Touchless Conference Rooms

Occupancy & Social Distancing Policy Enforcement

Conference & Huddle Room Scheduling & Analytics

In-Office & Work from Home (WFH) Conferencing Solutions

Digital Signage for Policy & Real-Time Communication

Visitor Management Systems
Audio Visual Business Unit Manager Charles Crawford commented,
"Vision has expanded our portfolio of enterprise solutions for returning to work safely to include new collaboration and presentation capabilities. Our TVCC solutions are scalable to help clients adopt features for touchless collaboration while adhering to safety guidance from federal, state, and local governments for social distancing and occupancy."
Vision's full-scope TVCC solution set encompasses design, build, and post-implementation support. The Integrated Technology Delivery (ITD®) methodology helps achieve TVCC goals by blending the latest technology and sophisticated design with integration by a talented team of certified professionals. Its Managed Services Center offers a comprehensive menu of post-implementation maintenance and support. Visit https://www.visiontechnologies.com/tvcc for more information.
About Vision Technologies, Inc.
Vision Technologies Inc., an IoT systems integrator with national and global reach, is helping to reshape the way commercial clients and government agencies use technology to improve the quality and cost-efficiencies of services it delivers. Certified professionals design, engineer, install, support, and sustain IP-converged technologies. Using its Integrated Technology Delivery (ITD®) methodology, Vision's specialties include a high-performing, industry-certified Professional Services technical staff along with core Design-Build solutions for Security (IP Cameras/Access Control), Audio-Visual Systems, Wireless (WLAN and DAS), Low-Voltage Cabling, and Passive Optical Networks. Read more information about Vision at www.visiontechnologies.com.
Media Contact
Al Saxon
Sr. Vice President, Sales & Marketing
Vision Technologies, Inc.
[email protected]
410-691-3109
###