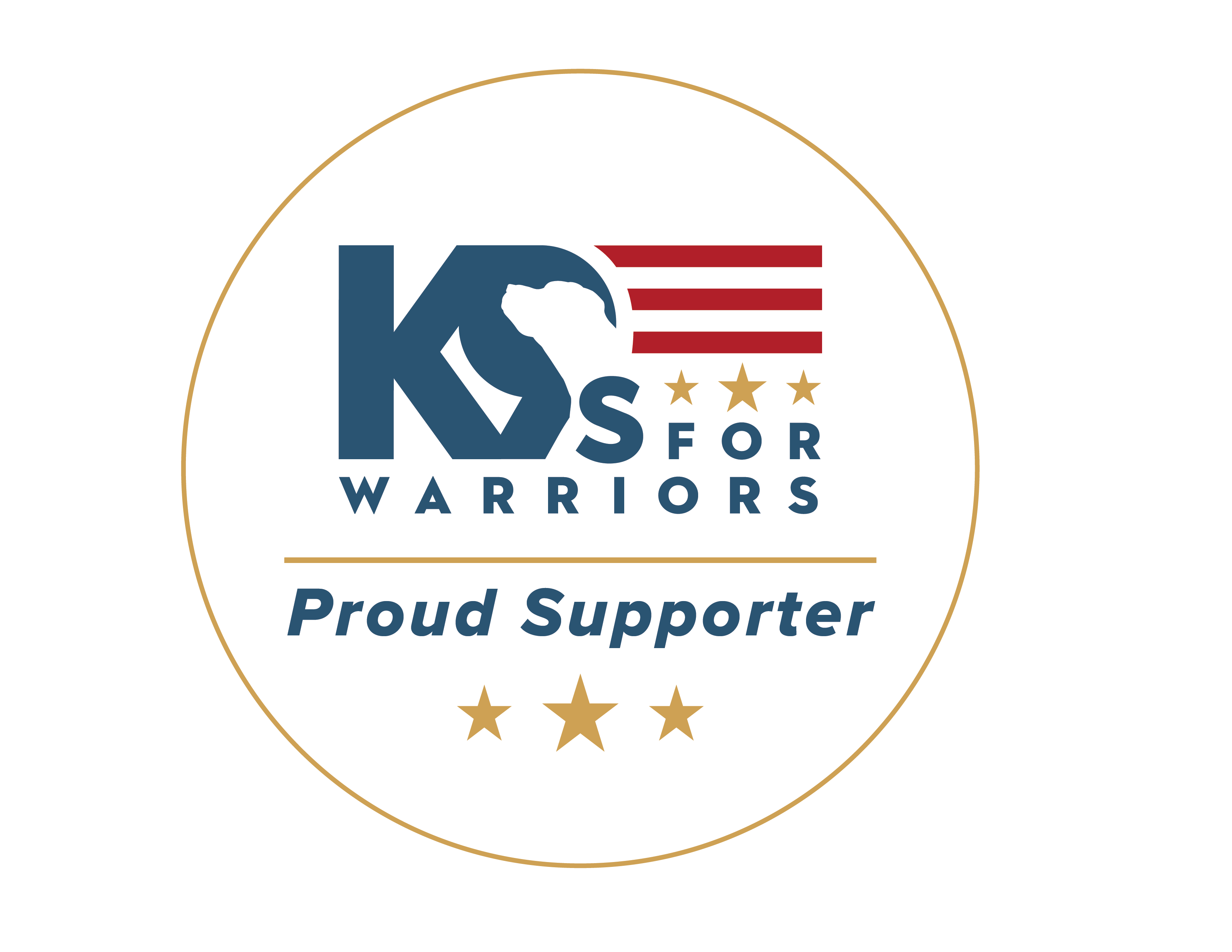 GLEN BURNIE, MD, April 21, 2022 – Vision Technologies (Vision), a leading national systems integrator, today announced the launch of its partnership with K9s For Warriors as the charity of choice for 2022 in recognition of National Volunteer Week. In support of the charity program, Vision will sponsor the adoption of a rescue dog through K9s For Warriors and fundraise additional donations through various charity events during the year.  
"Charitable giving and volunteer work is an important tenet of Vision's culture," said Vision Technologies President Kevin Nolan. "Vision was initially founded as a Service-Disabled, Veteran-Owned Small Business and we continue to display a strong veteran presence among our employee base to this day. As a veteran myself, I am proud to partner with K9s For Warriors this year to provide unique support to the veteran community in acting as an incredible force multiplier in the plight to save both our veterans and unwanted dogs."
Roughly 20 veterans die by suicide every day. Determined to end veteran suicide, K9s For Warriors is the nation's largest provider of highly-trained Service Dogs to military veterans suffering from PTSD, traumatic brain injury, and/or military sexual trauma. To date, K9s For Warriors has rescued more than 1,500 dogs and paired over 700 Service Dogs with Warriors in need. In order to further their mission, K9s For Warriors is opening the Mega Kennel Training Facility this May to provide roughly double the amount of Service Dogs to waiting veterans.
"We are incredibly grateful to partner with Vision Technologies to support our veterans who have sacrificed so much for our freedoms," said K9s For Warriors CEO Rory Diamond. "K9s For Warriors has the privilege every day to see the impact a Service Dog has on a veteran. With a battle buddy by their side, the veteran returns to a life of dignity and independence. This partnership allows us to continue changing veterans lives for the better and gives new purpose to rescue dogs. We are thrilled to be named Vision's charity of choice for 2022 and look forward to continuing such a meaningful partnership."
"As a veteran of nearly 28 years, leading our men and women in uniform during numerous combat deployments to Afghanistan and Iraq, I have personally witnessed the toll that traumatic combat stress can take on our nation's heroes," added Vision Technologies Senior Vice President of Corporate Services Stephen Dawson.  "It is these invisible wounds that our veterans carry with them that worry me most. There is something special about the companionship and unconditional love that comes from the bond formed between a human and a dog. The mission of K9s for Warriors to match a trained, unwanted, discarded dog from a high kill shelter, with a Veteran who sees no solution to their nightmare other than suicide, is about saving two lives at once."
To donate to this worthy cause, visit the Vision Technologies business fundraising page. The community is also encouraged to check back periodically throughout the year to see the upcoming events schedule on the Vision website in order to get involved in corporate community fundraising events.
About Vision Technologies
Vision Technologies, a national Internet of Things (IoT) systems integrator, is helping to reshape the way commercial clients and government agencies use technology to improve the quality and cost-efficiencies of services they deliver. Certified professionals design, engineer, install, support, and sustain IP-converged technologies. Using its Integrated Technology Delivery (ITD®) methodology, Vision's specialties include high-performing, industry-certified Professional Services technical staff along with core Design-Build solutions for Security (IP Cameras/Access Control), Audio-Visual Systems, Wireless (WLAN and DAS), Low-Voltage Cabling, Passive Optical Networks, and Data Center expertise. Read more information about Vision at www.visiontechnologies.com.
About K9s For Warriors
Determined to end veteran suicide, K9s For Warriors provides highly-trained Service Dogs to military veterans suffering from PTSD, traumatic brain injury and/or military sexual trauma. With the majority of dogs coming from high-kill rescue shelters, this innovative program allows the K9/Warrior team to build an unwavering bond that facilitates their collective healing and recovery. This treatment method is backed by scientific research (from Purdue University's OHAIRE Lab) demonstrating Service Dogs' ability to help mitigate their veteran's symptoms of PTSD while simultaneously restoring their confidence and independence. Founded in 2011 as a 501 (c)(3) nonprofit organization, K9s For Warriors remains committed to bringing widespread awareness to veterans' mental health and contributing to policy-level reform.
The organization's three primary business operation facilities include: K9s For Warriors National Headquarters (Ponte Vedra, FL), Petco Love K9 Center (San Antonio, Texas) and, K9s For Warriors at Heidi's Village (Phoenix, AZ).
For more information, visit https://k9sforwarriors.org/
###
Media Contact
Owen Meeks
Vice President, Marketing & Strategic Channel Alliances 
Vision Technologies
omeeks@visiontechnologies.com
443-557-6261