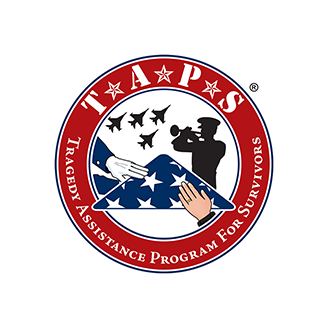 GLEN BURNIE, MD, November 28, 2018 – Vision Technologies, Inc. (Vision), a leading systems integrator, recognizes the importance of giving back to the community. Each year, Vision selects a charity to support and makes an impact through various fundraisers. The Tragedy Assistance Program for Survivors (TAPS) was at the top of Vision's list for its Making Giving a Reality campaign in 2018, with Vision and its teammates donating over $70,000!
TAPS offers compassionate care to all those grieving the loss of a military loved one. Since 1994, TAPS has assisted more than 80,000 families, casualty officers and caregivers. As a Service-Disabled, Veteran-Owned Small Business, Vision's leadership felt a strong connection to this organization.
Vision's very first Thanksgiving Trek for TAPS, held on November 21st, was a huge success raising another $17,600, $2,600 over goal. Demian Seeley, SVP Corporate PMO, hiked the entire 41 miles through the Maryland section of the Appalachian Trail from Pennsylvania to West Virginia in one day! Sponsorships ranged from $5 to over $1,000, increasing the current donation to nearly $70,000. TAPS will also receive proceeds from a Bull and Oyster Roast, a silent auction and a 50/50 raffle scheduled for January 19, 2019.
"It makes me proud to think about the relationship we have forged with TAPS in support of their incredibly important mission," stated John Shetrone, CEO and President of Vision Technologies. "It gives us comfort knowing TAPS provides valuable services throughout the country and in each of our communities."
Over $46,000 was raised for TAPS at Vision's Annual Golf Tournament and Design-Build Showcase in May. A 50/50 raffle, a ladies paint night, and a chili cook-off increased the donation to over $51,000. 
TAPS is one of the many great charitable organizations Vision has supported this year. Vision also supports the United Way, Habitat for Humanity, Toys for Tots, several local hospitals, and local STEM initiatives.
About Vision Technologies, Inc.
Vision Technologies Inc., a systems integrator with national and global reach, is helping to reshape the way commercial clients and government agencies use technology to improve the quality and cost-efficiencies of services they deliver. Certified professionals design, engineer, install, support and sustain IP-converged technologies. Using its Integrated Technology Delivery™ (ITD™) methodology, Vision's specialties include high-performing industry certified Professional Services technical staff along with core Design-Build solutions for Security (IP Cameras/Access Control), Audio-Visual Systems, Wireless (WLAN and DAS), Low-Voltage Cabling, and Passive Optical Networks. Read more information about Vision at www.visiontechnologies.com.
About TAPS
The Tragedy Assistance Program for Survivors (TAPS) is the leading national organization providing compassionate care and survivor support services for the families of America's fallen military heroes. Since 1994, TAPS has offered support to more than 80,000 survivors of fallen military in the form of peer-based emotional support, grief and trauma resources, grief seminars and retreats for adults, Good Grief Camps for children, case work assistance, connections to community-based care, online and in-person support groups and a 24/7 resource and information helpline for all who have been affected by a death in the Armed Forces. Services are provided free of charge. For more information go to www.taps.org.
Media Contact information
Al Saxon
Vision Technologies, Inc.
530 McCormick Drive, Suite G
Glen Burnie, MD 21061
Phone: 410-691-3109
Fax: 410-424-2208                                                                                  
###