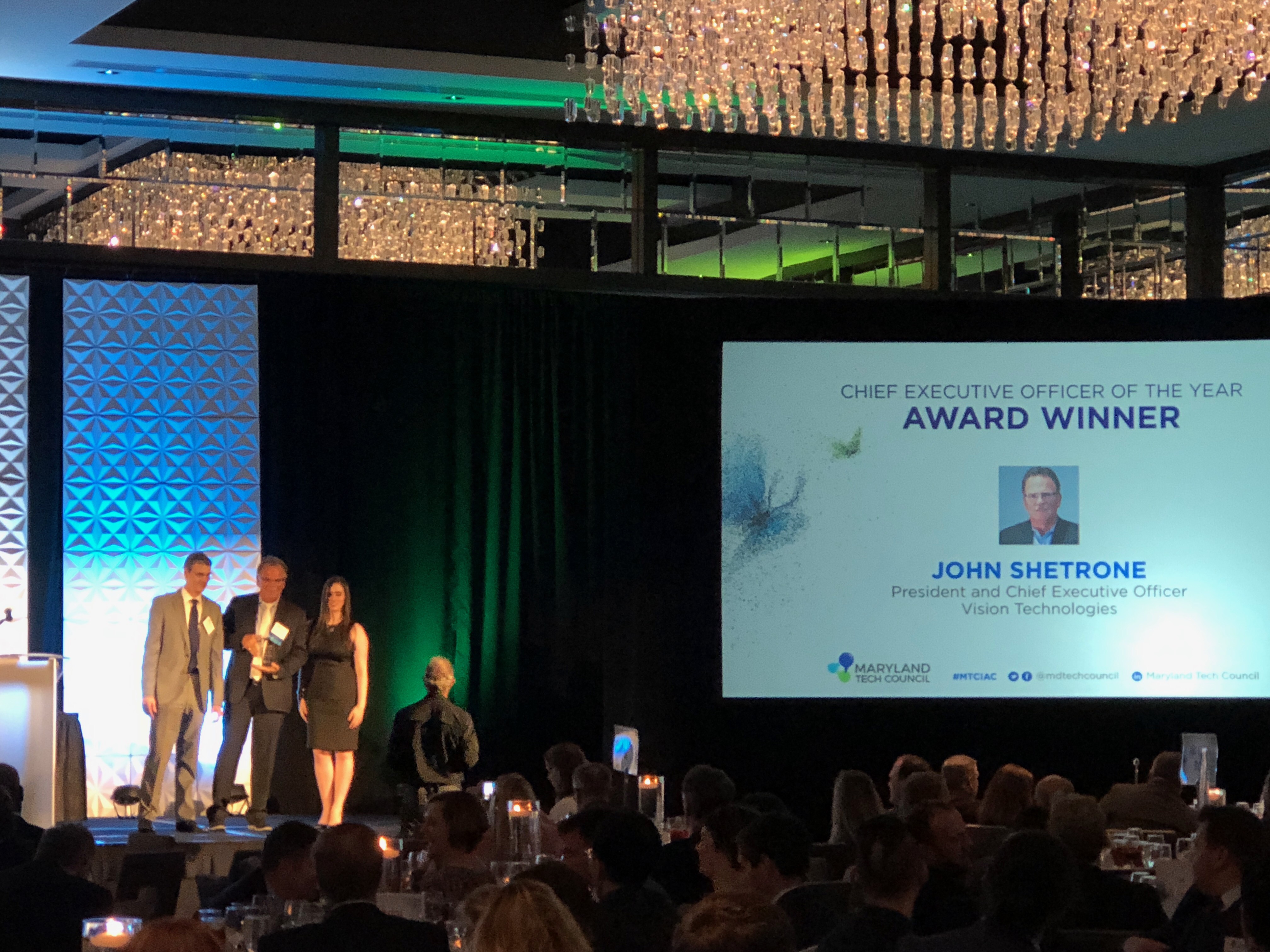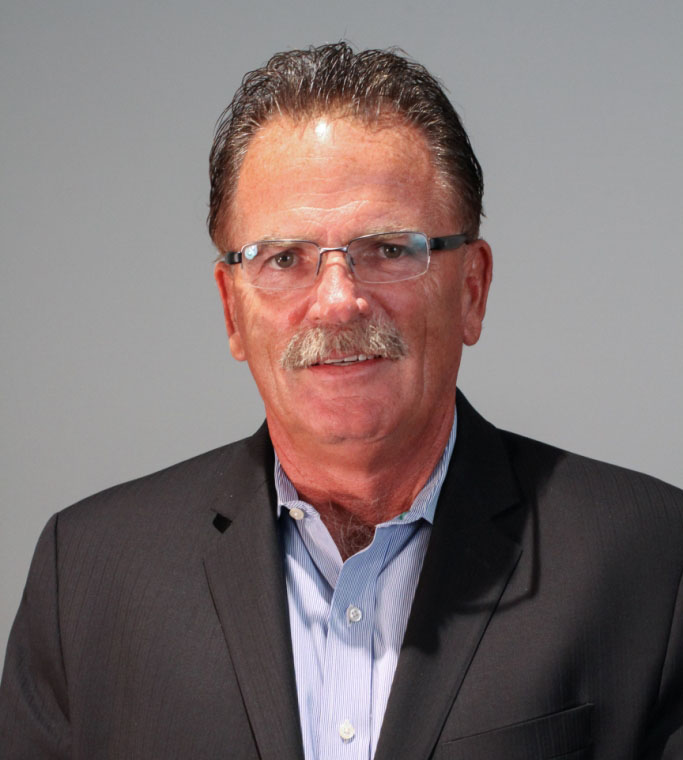 GLEN BURNIE, MD, May 18, 2018 – Vision Technologies, Inc. (Vision), a leading systems integrator, is proud to announce that President and CEO John Shetrone, Jr. was named Chief Executive Officer of the Year by the Maryland Tech Council (MTC) at its 30th Industry Awards Celebration. Vision was also a finalist in the Technology Company of the Year award category.
Mr. Shetrone, a serial entrepreneur, founded Vision in a room over his garage in 2000. He has since guided the company's annual growth and success to its current level of 500 employees. With John's strategic direction, Vision exceeded $117 million in revenue during 2017 with a $130 million 2018 target.
Prior to Vision, John was co-founder and principal of the Apex Group, a network integrator sold to ADC Telecommunications in 1997. John has led Vision to rank steadily in the INC 500/5000 and be recognized by CRN Magazine as a national Top 20 Value-added Reseller.
As a BICSI-certified RCDD pioneer, John worked to develop Ethernet industry installation standards. Currently, he serves as a Director of TEDCO and is on the Board of Directors for the Anne Arundel Economic Development Corporation (AAEDC). In addition, his service on the Chesapeake Innovation Center (CIC) board helped accelerate Maryland small business development and growth. As a Service-Disabled Veteran, John supports VETS' organizations and hiring those who have served.
"I am deeply honored to receive the Chief Executive Officer of the Year award considering the other remarkable CEOs who were nominated," stated Shetrone. "I want to thank the MTC for bestowing this honor and I want to extend a special thanks to the people of Vision. I'm so grateful to lead individuals who realize the importance of the company's mission and culture. Much of my success is due to those who are passionate about Living the Vision Way and Making Vision Reality for our company, our customers, and our partners."
 
About Vision Technologies, Inc.
Vision Technologies Inc., a systems integrator with national and global reach, is helping to reshape the way commercial clients and federal agencies use technology to improve the quality of services they deliver. Certified professionals design, engineer, install, support and maintain IP-converged technologies. Using our Integrated Technology Delivery™ (ITD™) methodology, Vision's specialties include Design-Build solutions for Security (IP Cameras/Access Control), Audio-Visual Systems, Wireless (LAN/WLAN and DAS), Network Infrastructure, and Passive Optical Networks. Our professional services team provides O&M, help desk, on-site support and our Managed Services Center provides 24X7 support for all our service offerings. Read more information about Vision at www.visiontechnologies.com.
Media Contact information
Al Saxon
Vision Technologies, Inc.
530 McCormick Drive, Suite G
Glen Burnie, MD 21061
Phone: 410-691-3109
Fax: 410-424-2208
###