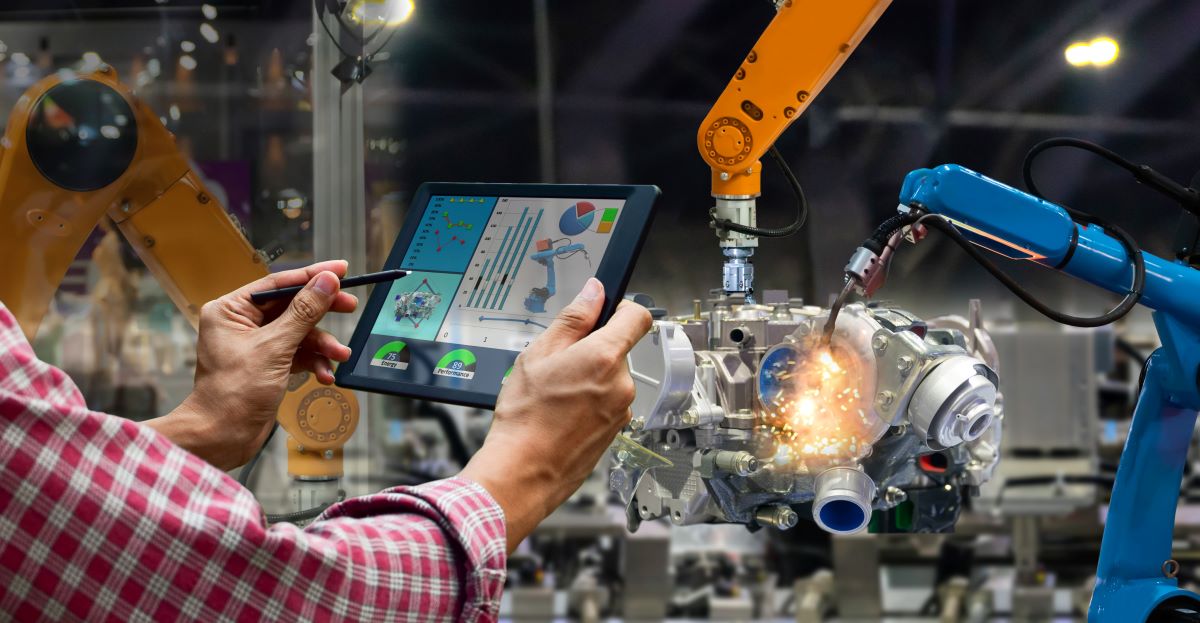 Vision has a long and vast history of supporting infrastructure requirements in manufacturing – dating all the way to 2002, and our work installing telecom cabling at Visteon manufacturing facilities. Our service offerings and list of industrial customers expanded steadily over the years, and includes Fortune 100 companies across the manufacturing, logistics and transportation verticals.
Manufacturing productivity is dependent upon seamless data communication and automation systems to support the convergence of your mission-critical signal transmissions. Industrial Internet of Things (IIoT), also known as Industrial Ethernet networking, is advancing technology throughout the plant to the enterprise. There is a strong desire among manufacturers to drive IoT value by connecting not only equipment but also people, devices, and the supply chain as well. This collection of data and the supporting business decisions it drives are paramount to operation efficiency. In addition, some of the real value that is being derived through IT and OT convergence can be seen with the impact on preventative maintenance. Solving the problem before it becomes a problem is key to maintaining operations affecting and driving ROI.
Vision Technologies is ready to support your IP-converged applications. As technology has evolved over time, so have our service lines. Our team of industry-certified engineers, program managers and technicians provide world-class solutions backed by a lifetime guarantee.
For more on IIoT, click here.