Cabling & DAS Installation for Transit Authority
A multi-jurisdictional government agency that operates transit service selected Vision Technologies to deploy a Distributed Antenna System (DAS) and telecom cable plant at its new headquarters. The 11-story glass building was designed as part of a major consolidation plan with the goal of achieving LEED Platinum Certification to benefit the environment and reduce long-term operating costs. Vision worked alongside HITT Contracting who supervised the construction.
Challenge
To provide internal coverage and keep everyone connected, the project required two complete scopes of work between the installation of structured cabling systems and DAS. Vision specializes in integrated technologies and proposed a separate system for public safety frequencies to mitigate 3rd-order harmonics and interference between the 700MHz/800MHz commercial bands with the 700MHz/800MHz public safety
radio frequencies.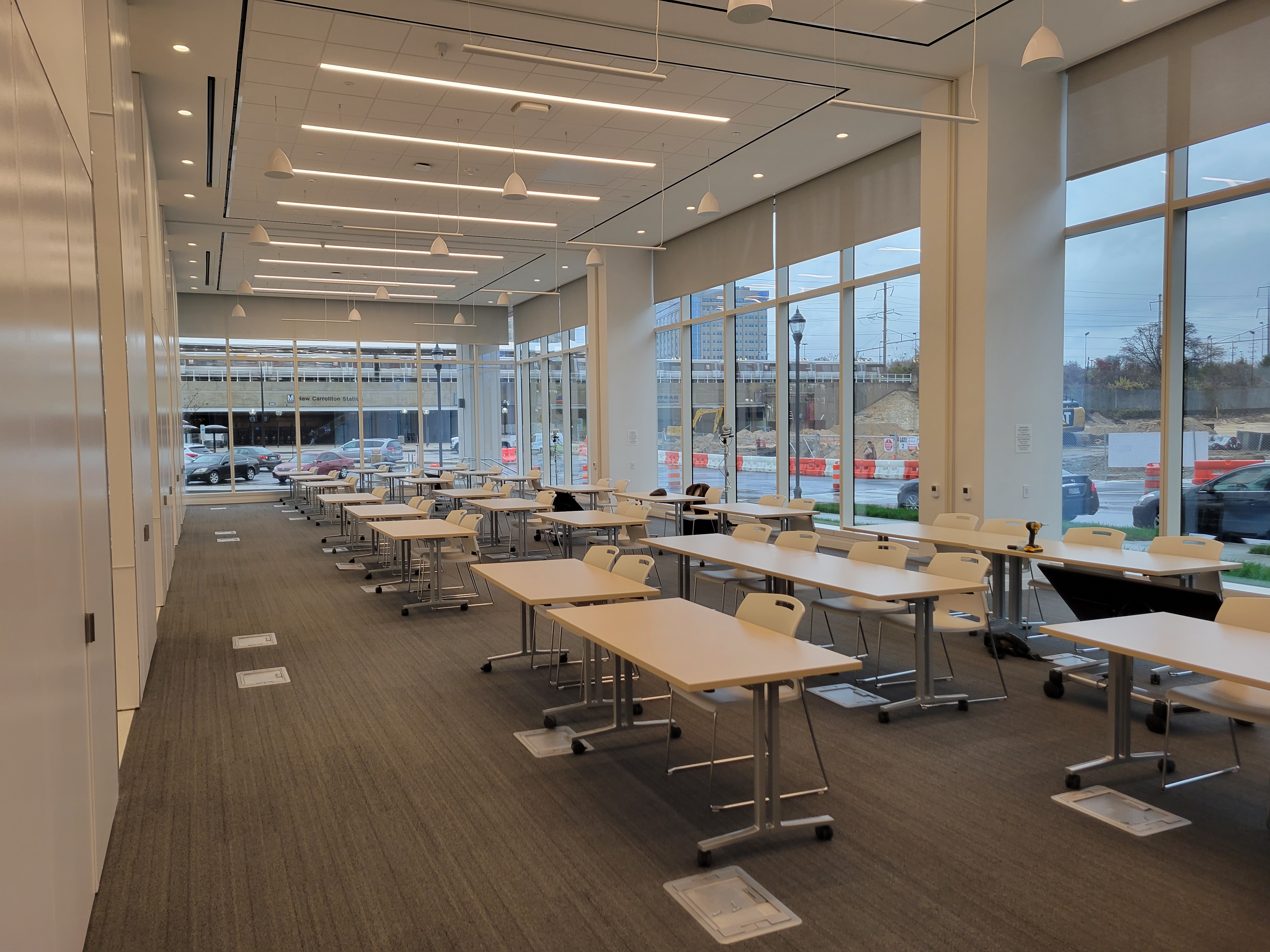 Benefits of DAS
Provides seamless wireless indoor coverage

Ensures first responders can communicate effectively

Eliminates dead zones and spotty coverage

Scalable for future capacity requirements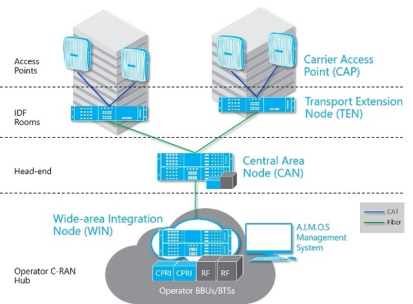 DAS Enhances In-Building Wireless Coverage
Solution
Vision performed a combination voice/data telecommunications cabling system installation, as well as a neutral host and public-safety DAS installation. Vision furnished and installed both systems in tandem, using parallel teams of telecom cabling and DAS systems specialists, who frequently coordinated activities with each other, as well as other trades performing work at the same time within the facility. Vision provided lifecycle work for both scopes, including procurement, installation, testing and commissioning, and the provision of as-built documentation.
Telecom Cable Plant Installation
The solution was based on Ortronics/Superior Essex Category-6A infrastructure and included over 3,100 workstation area outlets, 31 telecom racks, and 228 strands of OM4 and OS2 backbone optical fiber.
DAS Design and Installation
The Public Safety and Two-Way Radio System is a standalone DAS system using Fiplex bidirectional amplifiers connected to a passive DAS infrastructure. The neutral host DAS solution, based on CommScope ERA architecture, supports AT&T Mobility, T-Mobile, and Verizon Wireless.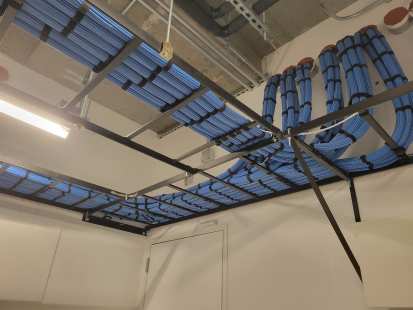 Conclusion
The DAS with universal access points on every floor provides enhanced communications and seamless signal coverage throughout the client's new headquarters. The robust coverage will add to the safety and security of the building ensuring quality mobile communications for staff, customers and first responders in the event of an emergency.